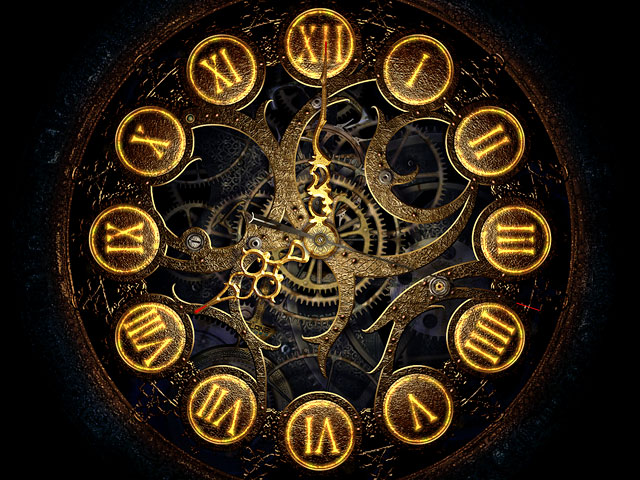 The invention of machines and steam engines have revolutionized industry while producing far-reaching results. The world of Arda itself was changing! Traditions broke, feudal systems were crumbling and new powers were on the rise. Empires born, kingdoms fell while yet isolated nations were suddenly connected to the rest of the world.
The Gears of Change are turning.
The world was changing yet ever so slowly. Those who embraced change saw a world of opportunities, an universe governed by logic and science. Those who were pampered by the old world only perceived the change as madness and tightened their grip on power. The world approaches turmoil between these two forces in the sea of countless small fights. As we have approached the turn of the next century it seemed as if even the world flipped on its head. We experienced the age of both wonders and horrors, a dangerous time of ideas and ambitions.
The Gears of Change are turning!
Welcome everyone to Turning Gears!
This is effectively the successor of the previous Age of Steam game. Those who participated in the last game are welcome back and can repost their NS here.
For those not familiar with Age of Steam or just forgot this is set in the fantasy world roughly the equivalent of the late-mid 19th century. As a fantasy game you can have elves, wargs, fantasy materials or even magic. The difference is that the game is set in an early modern steampunk world so there'd be a heavy focus on technology and its effect on society. Yes, steampunk. Did you like the spider mech from Wild Wild West? You can build it. Would like to have ironclads in the skies? You can have them. But keep in mind the world has yet to truly catch up with technology. Cavalry charging war engines of steam would certainly not be out of place in this setting. In a way you can imagine this as a weird world caught between the Napoleonic era and World War One. Yes, the sharp contrast between the new and old will be actually one of the game's charms.
Races
You can have dwarves, elves, orcs, halflings and anything else you imagine. Humans are preferably the dominant species in the setting but I am willing to leave this to the playerbase. Also while this is fantasy it's also steampunk so more rational explanations are generally preferable than mythological creation stories. More often than not fantastical races represent a stereotype, a nationality, an ethnic or even a social group. Fantastical racism, indeed. While far from a clear requirement it's always easier to draw up a conflict between two different races.
Creatures
You can have various non-intelligent fantastical creatures to enrich the game. They can range from weird looking equivalents of regular animals to truly mighty creatures. In case of the latter though try to think of the balance, even retroactively. If your mighty dragon can shrug off bullets then how did anyone defeat them during the medieval times? I am not against weird creatures but think of how they would fit into the setting, too.
Magic
In the ages of old there had been mysterious wise men treasured by all nations. They were the magicians who turned for ancient mystic arts to perform what often could be only considered a miracle. Yet with the Age of Steam their position faltered and magicians became an increasingly rare sight. Magic had almost disappeared from this world, enough that most commoners believe their existence is a myth. Yet they exist. Magic is an old art with only a limited number of practitioners. Spells, potions, enchantments and curses are all plausible to those with money and the right connections. Magic can do things impossible with science yet in general technology provides similar results at more affordable cost. Magic is the most popular in nations haven't yet experienced the full effects of industrial revolution.
Technology/Materials
Again, I mentioned steampunk. You can have various amazing inventions which might seem fit to the 19th century Victorian theme at first but in real life they would be impossible. For example it'll be generally accepted that steam engines can be made lighter and more compact than they historically were. You can have walkers, airships and so on. Same way you can invent fantasy metals and unique elements so long you can insert them into the setting well. Lastly, keep in mind that more often than not all these technologies would be new and very expensive. Again, the contrast between these amazing machines and the relative mediocrity of anything else is one of the points. Also note that there'll be airships and competing to develop these could be a game all major nations may want to play.
World Map
Nation Submission Guide
Are you ready for the Age of Steam?