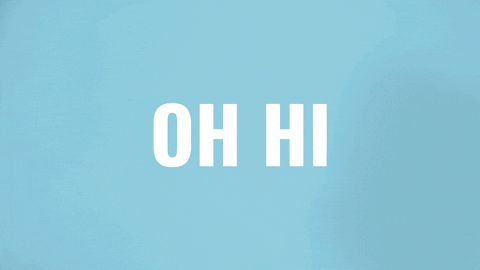 Hey there, everyone, and welcome to this thread! Name's Vyce, and the pleasure's mine.
1 | About Me
---

❶
I'm male
(for those whose partner's RL gender is a potential dealbreaker for whatever reason).
❷
18+ only.
Partners must be 18 (ideally 21+) years old, and all characters must be written/played as 21 years old (if they aren't already older in canon).
❸
I'll chat/plot over PMs, but I'm only looking to RP over E-mail due to ease of access, reliability and time issues.
❹
I enjoy chatting with partners
and chunnering on about headcanons, sharing character-reflective music and whatnot, building some sort of rapport, shooting the breeze, etc. Please be open to doing the same. :)
❺
Writing Style:
I do the 3rd-person POV, typically 1-4 paragraphs per post (
some writing samples
). Not really being a fan of terms like "literacy" and "fluency" (which are really relative IMO), I just ask that partners take pride in—and put effort in—their writing. Consistently bad spelling and grammar, one-liners, and painfully lazy/sloppy/error-riddled posts just kill my RP drive.
❻
On Smut:
Required; not interested in "fading to black". I'm open to lines balancing plot and smutty funtimes, as well as more smut-driven things (particular proclivities discussed in private).
❼
On Posting:
I'm fine with giving/getting replies 1-3 times a week (and I'll work with even longer breaks if you keep me in the loop). If we need to temporarily pause the line or end it for whatever reason (work/life getting cranked up, lack of inspiration and drive, the idea of further RPing with me makes you envy the blind and fingerless, etc.), let me know. I won't hound you to reply (that being
your
personal responsibility :P); if ten days pass without any reply or note, I'll assume the RP's done.
2 | Things That Make Me a Happy Panda
---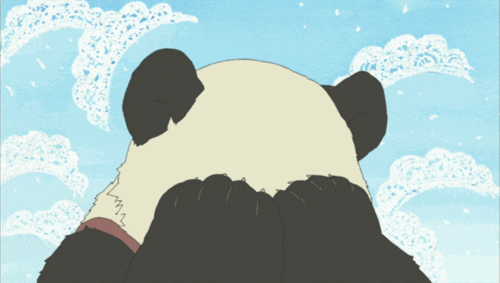 🌟
Noblebright!
Generally cheery, fairly lighthearted feels rich in
"Eff you!"

positivity
and highspirited action/adventure.
🌟
Humor and levity!
Our characters being able to laugh and crack a damn smile, enjoy each other's company to some degree, and can acknowledge the situations they find themselves in with wit (even with dark gallows humor) and snark. (This hardly precludes moments of deep reflection and quiet character growth; on the contrary, I've found it often
encourages
such things.) IMO, when a setting isn't obsessed with being
self-serious
or
"True Art is Angsty!"
-esque, it allows me to
take
said setting seriously.
🌟
Romance!
I admit not being a fan of the
"True Love is Boring!"
and
"Will They or Won't They?"
tropes. Lines where a character has to metaphorically strip naked and climb a psychological Mount Everest coated in barbed wire, poison-dipped razor blades and landmines before their potential sweetie deigns to display a sliver of basic decency are also personal anathema. By and large, I prefer lines where the relationship
isn't
the main source of narrative conflict (which hardly precludes there being conflict), and couples can sincerely love and trust each other while still having their differences and busting each others' chops (as noted
here
).
🌟
Confident, self-assured, strong-minded ladies who know their self-worth!
🌟
Playful role-reversal!
Our characters playing with/subverting traditional gender roles a bit, being very different—though not laughably incompatible—and still loving and learning from one another) is also something I'm game for. (I particularly like the Badass Bookworm male x aggressive lipstick tomboy/female fighter dynamic.)
🌟
Equal/"switch" couples!
3 | Things That Make Me a Sad Panda
---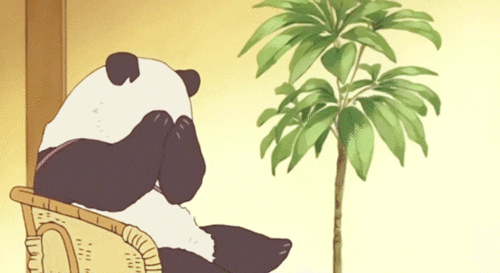 🚫
Fetishizing general awfulness.
Romanticizing or fetishizing abusive/toxic relationships (particularly if dressed up as someone's emotionally-stunted douchey way of showing love), infidelity, or discrimination (racism, sexism, transphobia, homophobia, etc.).
🚫
Destroying someone's self-agency or self-dignity.
🚫
Rape, non-con, and impaired/predatory coercion.
🚫
"Sub/dom" dynamics.
🚫
Lines with a predominantly bleak or cynical feel.
I wholly cosign how Ursula LeGuin (RIP) put it
here
.
🚫
Grimdark.
Indefatigably "dark" lines where the setting is unending
Dickensian-level suck
, everyone's an aggressively miserable/cruel/deranged/
"2torturednbrooding4u!"
bastard who
loves
their pain and are congenetically
incapable of warmth and trust
, every altruistic/merciful act invariably serves as the foundation for future treachery or atrocity, and the most effed-up outcome always happens
no matter what
.
Fandom Interest 1:
Pokémon
---
My fave regions are Johto, Sinnoh and Alola, but I'm game for whatever region you personally favor (and ask you be willing to use Bulbapedia). A
Pokémon Origins
-type tone is fine when appropriate, but I want to keep the generally fun and lighthearted feel (
here
is a Pokémon-specific writing sample); making the setting "darker and edgier" won't appeal to me. Relatedly, let's toss aside the games' "Four Moves of Doom" limit: Let's just say a Pokémon can use—and learn—any of their given moves. And regarding battles, let's not do dry or one-sentence
"(Name of Pokémon) uses (name of attack)!"
battle descriptions. I'm not demanding each move or nuance get its own paragraph, but please be willing to describe moves and battles like the anime.
Four ideas I'm keen on are:
◓

The typical Pokémon journey.

It's a classic idea and is always good, whether our characters are friends, rivals, in a relationship already or "friends/rivals with benefits". (In this case, I'd prefer an

in media res

approach where our characters are already fairly experienced, when their green days can be referenced when--or if--necessary.)

◓

A Pokémon battle Meet Cute.

Our characters initially meet clashing over a rather rare wild Pokémon. Perhaps they each have a fair case for capture, each having weakened the creature, and they want to have it out over who gets first crack at the capture. (Or, if the Pokémon's especially cunning and/or powerful, it forces a temporary team-up between the two.) Alternately, a third party tries to Poké-block them and capture the Pokémon (or has more clearly sinister/dire motivations than either of the other two), prompting the brief alliance. Of course, them ending up as partners or opponents in some random tournament or festival works too.

◓

Falling for the bad guy/girl.

One character's a member of Team [Whatever] and they're tailing the other for whatever reason (rare Pokémon, potential recruitment, whatever), but they end up ultimately falling for each other. (Think something vaguely similar to the Ash-TR trio dynamic with added romance and smut.)

◓

Life as a phenomenal one.

One--or both--of our characters are Gym Leaders/Frontier Brains/Elite Four/Top Coordinators, and the line explores the day-to-day deal behind being one of the greats, from training their chosen creatures to dealing with some cocky greenhorns wanting to challenge 'em. Or they deal with trying to have a romance while being in the spotlight.
Shameless confession time: Listed below are certain ladies from the anime I'd love for a partner to play opposite one of my OCs, as well as canon females from outside the Pokémon world I'd love to see transplanted (very much open to personal headcanons and AU-type stuff).
Fandom Interest 2:
Dragon Ball Z/Super
---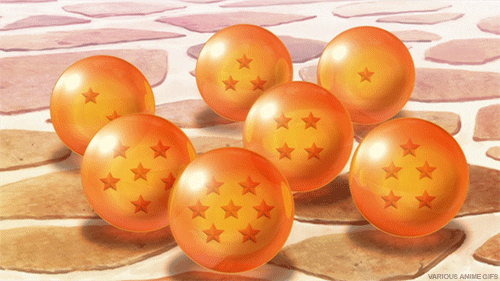 I'm looking to keep things somewhat lighthearted with plenty of adventure, action, over-the-top battles and humor/comedy, both for my personal taste and in keeping with the tone of the Dragon Ball universe as a whole. (But nothing from Dragon Ball GT; by and large, that just wasn't my thing.) But just because things can get a little--or very--intense in a sparring session doesn't mean it has to become sadism or flat-out brutal malice. If it's something our characters just need a good long rest and a Senzu Bean to heal from, it's fine. Anything akin to what
Future Trunks did to Mecha Frieza
or requiring divine intervention by Super Shenron, however, I'll pass on.
I have an OC named Razini I'd love to play (in one sentence: A surprisingly peaceful Saiyan warrior-monk and chef who seeks enlightenment through both cooking and combat); can provide a much more detailed bio upon request. I've played him in a number of different roles and capacities in the past:
✪ A classic wandering warrior looking to sharpen his skills (physical and ki)
✪ Personal chef to a Supreme Kai (and a God of Destruction)
✪ Unexpected stuntman and movie star for Earth superhero/martial arts movies (able to create his own special effects due to his mastery of ki control)
✪ Noble Demon/Affably Evil Supreme General and right-hand man to Lady!Frieza (AU)
✪ Initially-reluctant ally to a female!Zamasu to help keep her from beginning her Zero Mortals Plan (AU)
I'd love to find a partner willing to play as an AU!Android 18, Caulifa, Female!Frieza, Female!Zamasu, Kale, Kefla, Pan, Videl or Zangya opposite Razini (very much open to non-canon/AU versions).
Fandom Interest 3:
Final Fantasy Tactics
---
This is an old-school craving of mine, but I'd love to explore an AU-line where Princess Ovelia (I have a few ideas about this) lived. I admit I'd like to play a male OC of mine in such a setting (affiliated with the Church of Glabados; think a blend of your classic Monk and Blue Mage) opposite her, Meliadoul, Milleuda Folles, Agrias, Celia or Lettie.
Contact Me!
---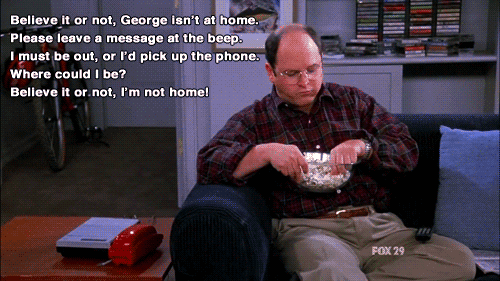 So if anything here appeals to you,
please don't post directly on this thread; PM me instead
. Also, I ask that you not send some short "Wanna RP?" one-liner or vague statement of interest; I'm assuming
that's
the case since you contacted me in the first place. :P Tell me the following (you know, something we can use as a foundation to set something up):
What

from this ad specifically interests you, and any related ideas you may have
Any RP pet peeves/dealbreakers you have (so we don't step on each other's toes)
A small writing sample or a link to one (just to see if we mesh as well as it just showing your confidence; if you don't provide one, I'll likely pass)
But if you aren't interested, then I hope you have a lovely day and thank you for reading through this ad anyway! :) And above all else, in all things...