---
---

---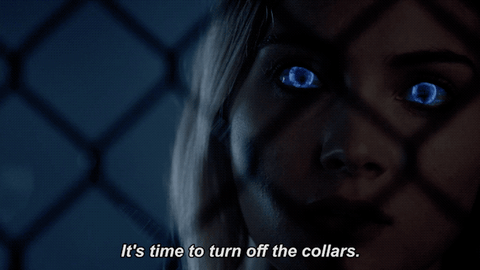 ---
---
"Normal is GONE! Normal doesn't exist anymore!"
Charles Xavier had a dream - that one day, mutants and humans could live in peace and harmony. To accomplish this goal, he invested his personal fortune in the creation of the X-Men - a team of the best and brightest mutants who could help spread tolerance and acceptance, who could fight battles for both mutants and humans. Cyclops, Storm, Gambit, Rogue, Jean Grey, Beast, and Wolverine risked their lives for that dream.
Erik Lensherr had a competing vision - one of mutant supremacy over humanity. If equality couldn't be achieved, then mutants would settle for superiority. The best friend and dearest foe of Charles Xavier founded the Brotherhood of Mutants - a team of the best and brightest mutants who could help dominant the human race through proactive and violent acts of terrorism. Quicksilver, Scarlet Witch, Toad, Mastermind, and Mystique fought to realize Magneto's dream.
But dreams are just that:
dreams
.
In a world plagued with prejudice and cruelty on both sides, mutants and humans alike, dreams are not
enough
. They didn't stop the tragedy of the O.M.E.N. sending sentinels to attack a school of mutant children - and they failed to prevent 7/15, a day that will live on in infamy from the human lives lost. There's blame on both sides and blood is in the water.
The Mutant Underground must rise to the occasion to meet the unmet need - to protect mutants and humans from each other. For years, they've been helping smuggle mutants across the border, sending them to areas where the mutant laws are lesser, where they can be free. Yet with the rise of the hate group called the Purifiers and the interference of a mysterious Inner Circle, that won't be enough.
It's time for action. And this time around, the X-Men and the Brotherhood won't be saving anyone.
It's up to you!
---
---
Mutant Underground D.C. Station: September 7th, 2020 - 12:00 PM
---
The Mutant Underground Station wasn't much to look at. Located in an abandoned warehouse, hardly anyone had privacy. A few of the older members had snagged the best couches - all of them filled with holes and lumpy in every unpleasant place - and a pillow that wasn't covered in dirt was considered a luxury. They had had a late night last night, transporting a group of refuges to the Atlanta Station as part of a scheme to get them to Mexico.
"Break's over," Veil called out from the top of the staircase. Her voice was loud enough that everyone would be able to hear her. Breakfast had been skipped that day and it was about time to eat lunch. Usually Veil ran meetings in the morning, since people were enticed to come by cheap-ass coffee they had found in a food bank. This time, her way of ensuring attendance was holding the lunch food hostage -
and they had scored actual meat that day
.
"Havok's got intel for us - we've got a job today," Veil added.
"Super hot, too - but not as hot as Lorna was, ey ohhh!" Havok laughed, going over to the mess area and eagerly trying to grab a plate. Veil flicked her hand and a transparent purple force prevented him from grabbing it. "Veil, damn it!"
"Manners, please," Colossus scolded, rolling his eyes at the younger mutant. "Come everyone, food is good for body and soul. And we have mission." It was perhaps for the best that Colossus had his back turned on Havok, so that way he couldn't see the blonde mockingly mouthing
we have mission!
at Negasonic Teenage Warhead. Negasonic just rolled her eyes at Havok, but she smirked slightly.
"You guys are the worst," Veil said with a light laugh.
---
Millennium Plaza - Washington D.C.
---
Sunshine's stomach grumbled as she walked along the sidewalk. Summer had started to end, meaning that her life had become a bit more difficult. Kids had started going back to school, meaning that scavenging for food and necessities became hard - it was easier to spot the mutant kid when the only kids wandering around the city were truant. The lower temperatures of autumn and winter also meant that she really did need a blanket at night to sleep with.
Fortunately, it was only 80 degrees at the moment - the sort of weather she could work with. She opened up her bag and glanced inside - no cash, just granola bars. Wrinkling her nose a bit, her hungry stomach reminded her that she needed to eat - but she didn't want to have granola again... Not when there was a perfectly good strip mall in front of her! She whistled a bit.
"I am such an idiot..." she muttered, as she walked in the direction of the stores. She'd just order a sandwich and run without paying for it - or maybe there'd be something decent at the convenience store she could smuggle out. There was a nail place and Sunshine looked at it a little wistfully. Some people - they had time for that sort of thing in their life. Her heart turned green with envy.
"I deserve a goddamn sandwich," she mumbled.
---
The Hellfire Club - Washington D.C.
---
"Is he here?"
the White Queen
asked, wearing a glittering white pantsuit. Her ankles were crossed in front of her and she telekinetically stirred her martini idly. Across the room, three triplets looked on anxiously, their gazes switching between the White Queen and
the Black Queen
. Of course, in a room like this, any conversation could be taken care of telepathically. Yet the Black King was out at a weapons expo and would not return for some time.
"Yes, Sage just informed me - he's arrived," the Black Queen answered, setting a tablet aside.
The elevator doors opened and the
White King
came into the room. His eyes were narrowed as he looked at the five women. "This had better be important, Emma, Reeva," he said gruffly.
Emma Frost smiled, rising from her seat. A file that had been sitting down next to her was telekinetically raised and flew over to Magneto. It had metal clippings on it, allowing Magneto to levitate it as he flipped through, his eyes narrowing. "I see. What's your plan?"
"The usual. Kill him and take his seat," Emma said with a shrug. "He's an enemy of the Inner Circle."
"He
is
the Inner Circle," Magneto corrected. He was hardly ever present at the Hellfire Club. The Brotherhood of Mutants took up too much of his time.
"He won't be for much longer," Reeva promised. "The girls and I can handle everything...All I need is your agreement to turn a blind eye, the both of you."