&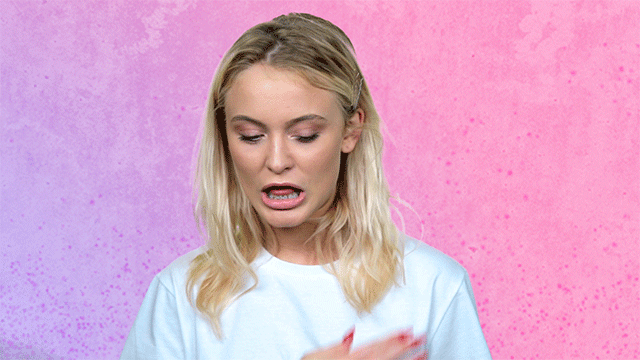 ▃▃▃▃▃▃▃▃▃▃▃▃▃▃▃▃▃▃▃▃▃▃▃▃▃▃
Location |

Misfits' RV, Santa Monica, California


Interacting with |

Kim @Stanifly, Umbra @Syn, Val @Dirty Pretty Lies (contributions by @Syn)
▃▃▃▃▃▃▃▃▃▃▃▃▃▃▃▃▃▃▃▃▃▃▃▃▃▃
It was going to be a rough trip if two of the Misfits were already nursing injuries. Given Sami's battered face, it would have done no good if Umbra has picked up a concussion or heatstroke or something nasty negative minutes into the trip. Emilia did her best to assess her fallen friend, and Kim had similar concerns about the dreadlocked girl.
"Is she alright, Em? She didn't knock her head or anything on the way down, right?"
Emilia continued to hold the drink out at waist length. "I hope so. It would kind of be a downer if our first stop on this trip had to be a hospital." Luckily, Umbra proved resilient as ever and revived herself on the promise of sweet orange liquid as she grabbed the cup from Em's hand.
The blonde was relieved to see her friend drink deeply from the cup.
"If you drank my orange soda I would have had to hex your life or at least haunt you after I die, which was pretty close just now."
She giggled, "C'mon, Umbra! You know I wouldn't do that to you, unless, you know, it was going to go flat or something. Although, if you did die, I would think your ghost would be good company. Plus you could have all the orange soda you want, right?"
These were existential questions that Emilia didn't have any answers to, and she suspected Umbra would have terse ones. However, the witch of the group was more concerned with the other injured crew member.
"What happened to Sami's face? Did he lose a fight to the RV trying to fix this thing?
Emilia bit her tongue at first, debating on whether or not to tell the truth of the situation they were in, but it was Umbra. She had ways of drawing the truth out of people anyway. At least, Em thought she did. There mush be some kind of truth lasso in her spell book or something.
"Well...it wasn't from fixing the RV. Mostly from acquiring the RV...cause it's kinda roughly borrowed."
While everyone else was preoccupied it seemed as though Emilia was the only one to react. The good thing about Em and Um was that they shared mutual information pretty easily, trust that had been built on for years. It was either that or the power of the voodoo doll of Emilia she kept at home. Regardless, Umbra swallowed her truth like a spoon of molasses. It was bittersweet though. While a stunt like this was in Sami's wheelhouse, the cost was almost too high.
"I think you mean stolen! Who'd he steal it from? I don't need to read his palms to know there's a pack of frozen peas in that boys future."
she said giggling with effervescence.
Emilia giggled and rolled her eyes.
"You know how he is, Umbra. Jules tried to patch him up, Sami refused. Dumped the ice in a cooler. He stole it from his dad, because it's Sami. It's the best way to get back at that ... no-good person."
A small sigh left her lungs, it was sweet how wholesome Emilia truly was despite all of Umbra's particular influence.
"Yes, well I guess he's a creature of habit, I'll just have to make something to put in his drink. Do you want to help?"
Had it been up to Umbra, Sami's dad would have had a change of heart long ago.
The bubbly blonde tilted her head back and forth to think about it for a couple seconds before the rumble of the RV coming to life shook her from her thought process. She thought Umbra was talking about the driver.
"Maybe once he's not behind the wheel. Then we can get his drink. Just don't want whatever you have kicking in while he's on the highway, you know?"
She winked at her dreadlocked friend as if to confirm they would try it another time.
Unfortunately for Umbra, Em was right. Whatever potion she would concoct had not been completely tested. Resting a single dread above her lip, Umbra squinted her face and perked her chest out with hands at her side. With her best impression of an elderly English male she spoke, "Well then young lady, what do you fancy we do for the rest of the ride?"
Emilia giggled loudly. Whenever Umbra did that trick with the dread mustache, it just looked so silly. She couldn't help herself. She couldn't even do it good, either. Her hair was too fine for it. Emi tried to stifle herself enough to counter with her own bad British accent, sounding like a strange mix of Cockney and Scottish. "Well, I do say, maybe we should, as the kids say, strap ourselves in for the ride! Aye, what?"
If there was one thing the wicked witch did enjoy, it was the soothing laughter of her closest friend. It was so contagious that Umbra couldn't help but laugh herself; her upper lip having undergone a quick shave. Luckily for Umbra, they were both horrendous at their accents. Slapping her knee, she continued her British Invasion. "Ah why yes what a marrrrvelous idea my dear. Tally ho then, god save the queen and all that," she said, standing up with her hand reaching for Emilia's. This trip was shaping up to be one heck of an adventure.
Emilia laughed and took Umbra's offered hand. "Yes, yes, um... well, One Direction and Ed Sheeran and such?" Now she was laughing at herself. She didn't have much for British pop culture aside from the Ariana-adjacent music she heard on the radio, but it would work for now.
As Sami announced that the show was about hit the proverbial road, Emilia looked around. "Wait a minute! Val never got on the..." She stopped in her tracks as she looked towards the big bed in the back that she had claimed before her bout of tears. It appeared that her soon-to-be Nevada wife was already perched on the mattress, with her lips in her familiar pout as she cared not for the sound of the engine.
How the fudge did she get back there? Did she teleport? Is she a stealth ninja or something? Is there an open window? Is there an open piece of the RV? I don't want to sleep back there if there's no wall...
The revving of the gas pedal told her there wasn't much time to think about Valeria's new magical abilities. "Oh ...um, never mind, I guess." Her and Umbra took a seat on the couch beside the table seats and braced themselves for what was about to come on this whirlwind tour.