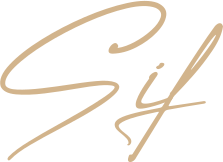 Location:
The Laughing Worg Tavern, The City-State of Thorinn, Aetheria
---
"Sieg. Jimmy. James. Oh my god." Sif stammered as she found her brother storming off before getting into a fight with Graves, or at the very least
trying to.
It was all a bad dream–a dream that Sif had seen a hundred times before, a dream that existed long before she entered the dreamscape and dragged her brother back into her life. Much like when she was younger, she just couldn't stop it.
Her brother was arrogant, stubborn, and bullish, and nothing really changed about that when he entered Pariah Online and made the persona that was Siegfried. In fact, it made him even worse than he had been back in her parent's three bedroom house on the west end of Kansas City. She never knew what the arguments were about, but she remembered the yelling and the sound of broken glass. Whenever he got like this it was like a memory sinkhole that she couldn't control and she hated it. Worst of all, when he got like this there was no stopping it.
"Let it run its course." The words ran through her head like a cancer. "Focus on your studies."
Seele's eyes connected with hers and she felt utterly helpless.
She had magic, but nothing really that could stop what was happening. She was a full-fledged support. Sure, she had some offensive spells but nothing that could work. Her brain went full speed through her spellbook in her head, frantically trying to figure something out. She mumbled as she did so, until Seele tried her own tactic as Jimmy shrugged before continuing outside. Worst part of it all is the comment he said to further goad Graves into following him.
"Might be the last time you see her. Should probably think about that."