---
Name:
Minato Ishida
Favorite School Subject:
Japanese Literature
Favorite Food:
Takoyaki
Theme Song:
Why They Fight:
Minato Ishida is somewhat of an anomaly. Born in Tokyo, he grew up as a mostly affable and friendly young man, always demonstrating good manners and consistently being polite. He was respectful, charming, and quiet – never causing issue or uproar and never being considered an "interruption" or a "disturbance" by his teachers. There were however, glimpses of another side to himself that would spill out, teasing a strict code of ethics and morals reserved for an older man.
Minato was raised by a father in the criminal justice system, and it was engrained into him at a very early age the importance of justice, of the stark difference between what is right and what is wrong. Young Minato took these lessons to heart – he became a member of his school's "Disciplinary Committee" reporting on those he would have considered wrong-doers with a cold and ruthless demeanor, and reporting directly to the highest social level at the school:
The Sarayashiki Student Council.
It wasn't uncommon for the elite group of students to take personal umbrage with Minato – his willingness to commit violence against those he considered a "disruption" and the "riff raff" he had associated with – including "Ten Ton" Takuya and Ana Tamura. The first being Minato's first "real friend" and the second being his closest to his Lieutenant. Others in the Student Council committee wielded the 3 delinquents as a personal spear against other schools, wanting to crush any competition and growing addicted to the power. It wasn't long before the "Disciplinary Committee" was considered more of a gang of street punks than anything else. Minato and the others didn't mind, they were fighting for their own reasons…
A series of events in his personal life, as well as the corrupted nature of both the Student Council and those who were in power, Minato and the others abandoned their role as arbiters of justice. The final straw came after a vicious fight between their ranks and a rival school's gang. Likely a set-up by their own student council, Saryashiki's Delinquents were joined by a classmate - Yonaka Aimi - a particularly volatile girl with a connection to Minato.After that particularly violent encounter, the earliest incarnation of the Sarayashiki Gang realized that they didn't need their schools support or approval. Minato swore that they would take Sarayashiki by force, and from there they would "correct" all of the other schools that would try and make their claim. With split lips and bruises, the four of them promised to crush everyone who broke their view of "justice" beneath their heels. With that, Minato and the newly christened Sarayashiki Gang began to align themselves with similarly broken people, coming together under various reasons in order to force the world to work to their perspective.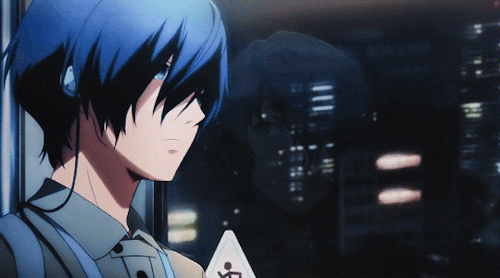 ---