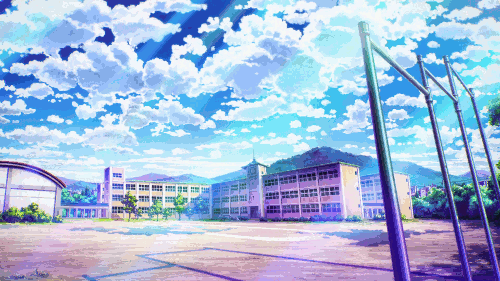 Interacting With:
No One —
Location:
Class Auditorium, Room C-103
---
It was going to be a busy year, Maris figured, as the final bell rang through the school halls.
Whilst most of the school body had begun to head home, those of Team Swanna were forced to stay after school for another boring strategy meeting to discuss this year's tournament. But what did it matter, Maris frequently asked herself. Each year was always the same. For the last two years, she had helped the team form a game plan and documented their journey only for every team to completely sweep the floor of them.
The student reporter felt fatigued; her school spirit and faith in their victory rapidly disappearing. Was this year slated to be more of the same? Was this year going to be just another big losing streak forever etched in the annals of MSPA history? Probably. And yet, for some reason Maris couldn't figure out, they kept coming back to take punishment after punishment. She wondered if it was the thrill of the battle, that even if they lost they were still having fun. But what fun was there to have in losing each and every battle you participated in, seemingly never getting better in skill?
"Maybe I'm being too pessimistic," Maris announced to an empty auditorium, twirling the presentation clicker within her hand as she waited for Mr. Jouvessac and the team to arrive for their strategy meeting."Maybe this year will be different for us. One great, final victory, fittingly enough for their
final
year of school."
Still, Maris wasn't about to hold her breath over it.