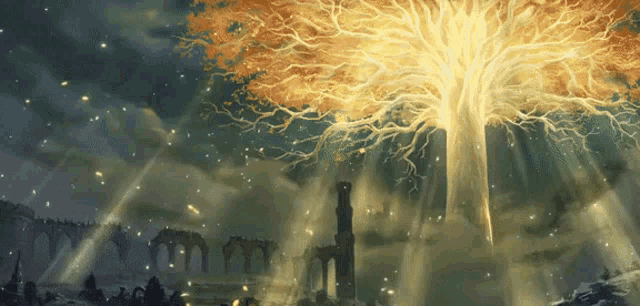 『 I n f o D u m p 』
---
For the first time years the advance of these alien entities has faltered. It seemed as if all hope was lost as the almighty beings led armies of those who bowed to them, easily overpowering any who didn't. Their campaign started from the western and eastern coastlines of the Realm, limiting the resources that the northern and southern territories which still resisted. Famine, in-fighting, and the enemy itself had pushed the rebellious regions to brink of destruction. But with the Rift's appearance, and the abominations with a taste for false god blood gave those that wished to fight the break they needed.

The Umbral Order, an organization that has fables and boogeyman tales written about its members. They were once thought to be myth, and if the stories were true, whatever remnants existed were likely a shadow of the sect's former glory. But with the arrival of these eldritch serpents, men in hooded robes of liquid shadow, and masks that stood where a head should be, began to appear in remote areas across the realm. Eerie, nightmarishly frightening as they were, each sought the aid of those with the courage to give their life to take back the Realm.

This leads the player characters to Goeta, a city along the southern edge of the Realm and one of the last hubs of culture and commerce that remains untouched by the spreading influence of the Chosen. Goeta has no rulers and instead is managed by a wealthy moguls who have purchased enough power form themselves. The players will initially be tasked with convincing some of these powerful moguls in the City of Demons to aid in the war effort against the Chosen. Some may be swayed with ease, others may require something in return, and some may have already aligned with your enemy.
Embers to Ashes is primarily influenced by media like; Berserk, Black Clover, Elden Ring, and Final Fantasy. There are themes taken from various forms of mythology with an overarching [Man vs God] thread following narrative from start to finish. While I'm not going to have flesh-eating plagues or fish men, I do intend on having some Lovecraft splashed in as well without muddying the thematic waters too much. The presentation will be meant to make characters who by their own standards are very strong still feel a weak against forces or far greater power, and the intent will be a hard journey to overcome the odds that are against them.
I've taken a LONG break from purely text based roleplaying. Final Fantasy XIV took over my life for a long ass time, and while Island Sanctuary is my current time sink, I won't be progression raiding or roleplaying on Mateus for a while. So the purpose of this would be [if it gets up off the ground] to be my primary creative writing outlet for the time being.

GM posts would be weekly on Friday evenings after all of my grown-up chores are complete, and I'd be pretty lenient on posting speed so long as nobody is doing anything that would hold the rest of the cast up or prevent a major narrative moment from happening. That being said, this is still a major work in progress and I won't be fleshing this out any further unless an inkling of interest is garnered for something of this type.