✿
🇹🇭🇪 🇸🇵🇪🇨🇹🇷🇪
⦚
🇪🇮🇬🇭🇹🇪🇪🇳
⦚
🇵🇦🇨🇮🇫🇮🇨 🇸🇹🇦🇳🇩🇦🇷🇩 🇹🇮🇲🇪
✿
——————————————————————————————————————————————————————————————————————————————
——————————————————————————————————————————————————————————————————————————————
——————————————————————————————————————————————————————————————————————————————
——————————————————————————————————————————————————————————————————————————————
🇨🇴🇱🇱🇪🇬🇪 🇸🇨🇭🇪🇩🇺🇱🇪
🇼🇪🇸🇹🇪🇷🇳 🇨🇮🇻🇮🇱🇮🇿🇦🇹🇮🇴🇳
🇦🇲🇪🇷🇮🇨🇦🇳 🇸🇮🇬🇳 🇱🇦🇳🇬🇺🇦🇬🇪
🇪🇳🇬🇱🇮🇸🇭
🇸🇴🇨🇮🇴🇱🇴🇬🇾
🇴🇫🇫-🇸🇮🇹🇪 🇨🇴🇳🇹🇦🇨🇹🇸
🇦🇷🇨🇭🇮🇻🇪 🇴🇫 🇴🇺🇷 🇴🇼🇳
🇫🇦🇳🇫🇮🇨🇹🇮🇴🇳
🇹🇺🇲🇧🇱🇷
——————————————————————————————————————————————————————————————————————————————
——————————————————————————————————————————————————————————————————————————————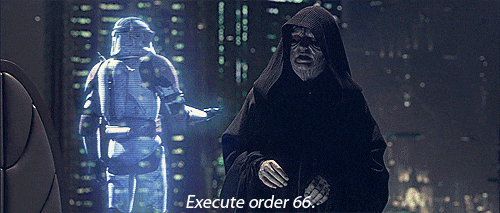 ——————————————————————————————————————————————————————————————————————————————
——————————————————————————————————————————————————————————————————————————————
History has always been my favorite subject in school, especially during high school. It helps us understand the past and how society functioned during periods of prosperity and despair. It can also be interpreted differently, which allows us to have a discussion about that difference in perspectives. History are
stories of us
. Stories that were not made up by an author looking for fame and recognition by the masses. They are based on something and/or someone in time that had enough impact on the world to change the direction of history. It is also fascinating to think about the "what ifs." What if President John F Kennedy survived the assassination attempt? Would he had been a great or a terrible president? Could the Space Age lasted a bit longer under the Kennedy administration? You see, there are so many questions that will be left unanswered if we didn't know what the past was like.
Overall, history is the most interesting subject that I have learned during middle and high school because of how meaningful it is to humanity. It expands our perspectives on things while we are learning how everything came into place. It helps us form our own moral sense of what is right and wrong, good and evil. And history can make us understand the past, how we came to existence, and why we are living with the decisions made in the past. We would of never been able to understand the struggles of the people from the Middle Ages since they did not have cell phones or electricity without history. It's important to appreciate the things that we take for granted.
And people often talk about how they want to buy a time machine so they could visit the past. Why would you want to do that? We already have the perfect time machine: the history book.
——————————————————————————————————————————————————————————————————————————————
——————————————————————————————————————————————————————————————————————————————
——————————————————————————————————————————————————————————————————————————————
——————————————————————————————————————————————————————————————————————————————