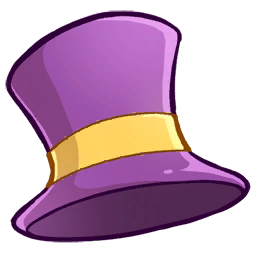 Level 2 - (9 -> 25/20) EXP (LEVEL UP!) ---> Level 3 - (5 -> 8/30)
Location: Peach's Castle
Word Count: 1282 (+3 EXP)
Kid wasn't sure what to expect as far as her findings upon bursting through the doorway at the top of the stairwell, but it certainly wasn't the overtly lavish bedchamber she found herself in, undoubtedly fit for royalty. Speaking of which, her 'objective', as it turned out, was none other than the room's occupant; a (relatively) brightly dressed woman in crown and frill, planted in an oversized chair in the far corner absentmindedly crocheting away. She might have all but blended in with the rest of the gentle pink scenery if not for the telltale signs of influence that afflicted the child earlier, along with just about everyone else she had encountered (save for her squadmates) since her arrival. How this was at all going to help with the battle against MegaDragonBowser, as she was hoping for, she had no idea. Her mind quickly raced to the conclusion that she was yet another captive of greater importance and relevance similarly in need of rescue, from both her condition and situation, but as far as the former was concerned, how? She didn't possess the same power as the others to 'free' the 'hearts' of others, and they were a little busy handling more critical concerns to be bothered with another right now. As Hat Kid pondered what to do next, she was interrupted in the middle of her thoughts when a soft, cleansing shadow swept over the castle, restoring its former life to it and everything in it. The regal woman, having broken from her trance, immediately honed in on the realization of what had just transpired and took off in a hurry downstairs to confirm her intuition, not even so much as acknowledging the presence of an adolescent stranger her room before rushing past her through the doorway.
"Wait!" Hat Kid called to the princess to halt her to no avail. Last she checked, there was a
heated
battle going on downstairs, so her working assumption was that it probably wasn't safe for the princess to venture down there to see for herself, as she seemed so eager to do. It didn't occur to Kid that, being just that: a kid, one might similarly object to her involvement in such perilous goings-on. Regardless, she felt the need to catch up to the princess so she could pull her out of harm's way if and when needed. With a sourceless chime and a puff of smoke above her head, a winged red visor cap took the place of Kid's top hat as she sped after the royal at now twice her natural speed. Considering that she was going downhill, it might not have been the best idea to suddenly accelerate as she did; a fact that hadn't crossed her mind until she reached the bottom. At the last dozen or so steps leading onto the throne room floor, she clipped one of her toes on a misstep, sending her tumbling forward for the last few feet to fall flat on her face against the marbled tile.
Kid looked up from her prone position only to have to shield her eyes from the colorful incandescence that drew all eyes to the center of the room. She could have almost mistaken the glow for that of the boss if not for the variation in hues that coalesced into a whiter, brighter light, that the fact that all the others were more calmly congregated around it, in stark contrast to earlier. She slowly rose to her feet and uncovered her vision as the flames began to die down, and her eyes and mouth widened in curious awe at what she beheld. Amidst the dissipating fires stood--in new form--the knight, now harboring distinct features of MegaDragonBowser. He bore a demonic visage, displayed initially by his new horns, his already exceptional muscle mass swelled, filling out his armor, and a smoldering orange glow burned itself into the chroma of his eyes, piercing through the dark of the ocular pits in his helmet. Hat Kid concluded that this transformation was not too dissimilar to the one underwent by the commando moments ago when infusing himself the soul of the assassin; only this time with a much more potent spirit. Thankfully, this radical change did little nothing to diminish his boisterous demeanor or alter his perceptions of who his allies were, as he cheerfully called for them to join him in a celebratory toast to their hard-earned victory, co-signing on the princess' invitation to join in a hero's feast.
On that note, the princess gave her sincerest thanks to the party for her and her kingdom's emancipation from the infernal usurper before offering them food and fancy as a show of her gratitude. Even through her smile it was easy to see, but hard to imagine just how difficult it must have been for her to live under the tyrant in forcible matrimony for as long as she did, however long that was. The heroes only spent the duration of the short time since Hat Kid's crash landing dealing with him, which was somewhere under an hour, and already it felt like most of the day had passed. To say the least, it was a relief finally be met with a period of respite from the day's tribulations. Even if there was some sudden following commotion brought about with Bowser and a suspiciously apologetic newcomer, the real fight was over with… one of them, anyways. The hooded figure made casual mention of there existing a dozen more bosses just like the last--if not worse--along with a commanding name she hadn't heard before. It was clear to her that he knew a great deal more than everyone else about what was going on, yet he expressed as much in such a confidently nonchalant manner, as if he didn't worry for the outcome. She would have to make a point to pry at him for answers later.
For the moment, Kid's attention went elsewhere. She wasn't ready to sit down and join the others for dinner just yet. She didn't get a good chance to search Peach's room for anything of use or interest earlier, as she initially intended to, so she had the mind to run back and follow through on her intentions proper, now things had calmed down a bit. No, she wasn't planning to STEAL anything! It just stood out to her just how out of place most everyone and everything was in this world, so it wasn't unreasonable to suspect that certain things might inadvertently end up where they otherwise don't belong, like in the possession of one to whom it may be unbeknownst. In other words, one could argue--with torturously stretched rationale--that Hat Kid was simply making sure
the princess
hadn't stolen anything…
accidentally
.
At any rate, Kid gave a perfunctory, shifty-eyed glance about her surroundings before quietly sneaking off back to the upstairs bedroom to begin her investigation. She would look behind and beneath the furniture, atop the roof of the bed, behind the paintings (if there were any), maybe inside of a hidden wall or trap door; she would come the room thoroughly anything out of the ordinary that might be worth the effort to find. Her Relic Badge would have made this much easier for her, if she still had it. Alas, she was left at the mercy of educated guesswork this time around. Once again, she didn't know exactly what she hoped to yield from her search, but her instincts, intuition and earlier reasoning (the more sensible, logical half of it anyways) told her that she needn't leave the place untouched. Untarnished, however, she would at least try for, but made no promises.