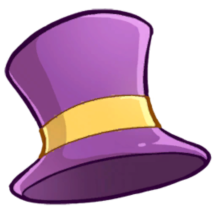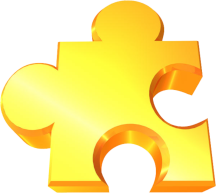 Level:
4 (8 -> 10/40) | 2 (18 -> 19/20)
Location:
Land of Adventure - Forest Temple? | Dead Zone - Redgraccoon City
Word Count:
952 (+2 EXP) | 673 (+1 EXP)
Item: Cricket Bat
Power: Breegull Blaster
Although not the most expeditious, Hat Kid's ride south went smoothly, the gradual change in the landscape challenging her too little to affect that for her. The closest she came to a hiccup in her trip was when she found herself having to steer well wide of an enormous, scary-looking gorilla about as big as Bowser (when he wanted to be), but beside the occasional fauna, she spotted no other signs of life along the way. As far as she could tell, she was completely alone; she almost always was, so it was fine with her. It was good to have as little competition as possible, as thus far appeared to be the case.
After a while, her marker led her to a forest clearing at the southwestern edge of the province that bore no defined path inward but nonetheless formed an entrance that would be hard to mistake for accidental. The trail ended some ways in at an aged man-made entrance draped with overgrowth and tucked away amidst a couple of bare trees beneath a stone ceiling, which suggested something about its construction while raising questions about how anything grew there. For whatever reason, the door was left cracked by whoever went through it last, but it may not have been because they were leaving in a hurry. Her hat's waypoint pointed inside still, with her Compass Badge attesting to the same, meaning whoever (or at least
whatever
) she was looking for lay further in. With her heading confirmed, she proceeded through, cracking the door once more and leaving her moped parked on the steps.
The interior of the first room was even more dense with un/natural growth, which made even less sense. The trees that closed the space in were thick enough to leave virtually no space between them. Even a bite-sized adolescent like herself would be hard-pressed to hazard fitting through the cracks, a gamble she might honestly prefer to sharing vine space with the giant spider that occupied it. It appeared to have hollowed out the decaying corpse of its last victim that now played host to it; something a child could have gone without seeing in person. Unless she felt like dealing with a parasitic arachnid (which she didn't), taking where the stairs used to be was out.
She instead ascended the right totem and jumped to the adjacent tree fungus that made for an oddly serviceable foothold. Unfortunately, the distance from there to the next door was just too far for her to clear without coming dangerously close to the spider, but while she was there, she decided to check the pots around her for anything useful, only to end up accidentally nudging one from its perch. She nervously winced at her error when the sound of the brittle clay receptacle shattering against the floor rang out through the chamber at the risk of drawing the creature's attention; this did give her an idea, however. If the spider approached, she would hang back in the shadow of the tree and wait for it to inspect the broken pottery before tossing another from cover to the closer corner of the back wall to draw it farther away. Failing that, if it made her position before she could properly hide herself, she would simply drop the pot she was holding (or whatever was in it) on the spider's head and make a run for it while it was disoriented. In the former case, she would carefully circumnavigate the room by platforming across the totems and other mushrooms, leaping and diving to the trunktop on the other side. In the latter case, she would have to don her Spring Hat and outrun the spider in a beeline for the door, ramping up the tallest root to scale the trunk in wall run.
She aimed to be out of that room and into the next as quickly as possible, but found a second of momentary pause at the door when she failed budge it initially. Then with a firm push, the round, runic slab slid into place and all but wheeled itself out of the way, allowing the child ingress into the next chamber. Her eyes were drawn almost immediately to the center by the revolving glow of chromatic fire, and between them, her objective. The girl she was sent to find lay unconscious within the walls of flames that formed from the sconces and stood between her and the relatively easy fulfillment of her verbal contract… or so it would seem.
The child attempted to bound over flaming barrier, but as if possessing its own will to impede her, the fires rose to repel her "Ow!" She exclaimed as the phantasmal blaze knocked her away. More annoyed than hurt, she patted the embers off her clothes and stood back up to take a closer look at everything around her. It was then she noticed that torchlight shone on the nearest corresponding corridor, clueing her in on how to solve the problem before her. Though, there was presently no clear deduction she could make as far as what the colors might represent or what order to do them in, but it did bear a haunting similarity to the Fire Spirits in Subcon Forest (except the walls there
didn't
hurt). If they were at all the same, they would each require a relatively simple condition be satisfied (that probably involved paintings, but there was no reason to assume that). All that was left was for her to decide which one to do first, and with little else to base her decision on, she drew from her last experience with this to make her choice… by starting with the orange one.
---
Neither of them really knew what to expect from itemizing the Smoker spirit, but the duo were nonetheless surprised, if unmoved by the result. From the destroyed soulmass a worn cricket bat materialized in Banjo's hand, which alone took up the entire handle, so using it wouldn't extend his reach by much. At any rate, melee weapons were largely foreign to the two of them, having never felt much of a need for them, but there was a chance that it might prove useful to them later. It was no multi-level, self-igniting greatsword outfitted with a combustion engine or anything...
With nothing left around for them to test their new bat on, Banjo tucked it away into his pack for later. Looking around at the now near empty scene that was but just seconds ago crawling with undead (and a pinch of hellspawn), there must not have been many heroes in the area. If there was, it would otherwise be hard to believe that they just left so many of these creatures alive (relatively speaking), given how quickly their small team was able to change that. Maybe all the other heroes were just busy… or in a hurry. The
present
heroes soon had that much in common as the demon hunter ushered them onward to aid the 'boy band' from before, who were currently in the middle of battling a heavier, stronger, muscular variant of zombie. Nero drew its attention off of the four boys the moment it entered his line of fire, outreaching that of Blazermate's turret until she saw fit to drive it closer.
With Blazer in the driver's seat, Banjo and Kazooie rode shotgun in their own vehicle while they moved up the street. This freed them to join in helping the others lay down fire on the massive Infected. Taking a seat at the rightmost edge of the Trolley, Banjo drew Kazooie from his backpack, brandishing her like a firearm, mimed the pump action of a shotgun, and let loose a six round volley of accelerated blue
orbs
, erm... eggs, to pile on to the damage the creature was already sustaining. The closer the kart got to the massive zombie with the turret and seat gunner/s going to work on it, the more they drew its ire, and the clearer it became that they were doing little more than further aggravating it as it charged them head-on like a gorilla, undeterred. Thankfully, the Koopa Prince, who warped in unexpectedly while no one was looking, picked this as a good time to warp back before anyone had to explain anything to his dad.
Seeing that they weren't going to give the roided beast any pause or stop it from ramming them, Banjo tucked and rolled out over the rail of the Trolley, forcefully thrusting both feet like a spring at the vehicle's side in an attempt to knock it and himself out of the way. He wouldn't move the kart by much, but perhaps it might tip enough to help Blazer and her machines avoid a
direct
hit, for a hit was guaranteed and their current speed and distance. The vehicle was sent flying, and with it, its occupants, and Banjo managed to quickly put Kazooie away before hitting the ground in a log roll. The two recovered prone, looking up to see the others picking up the slack to keep pressure on the Tank from on high and up close. From their grounded position, Banjo leapt forward on all fours (yes,
like a bear
) with Kazooie poking out of the backpack to spit their two remaining fire eggs at the brutish zombie. By this time, Nero had finished making his move against it, so the duo were unfortunately unaware of him having planted a bomb on it that was liable to explode in the faces of any one of their allies that were hacking or pummeling away at the monster if any of the flames were to touch it. So much for watching their friendly fire...