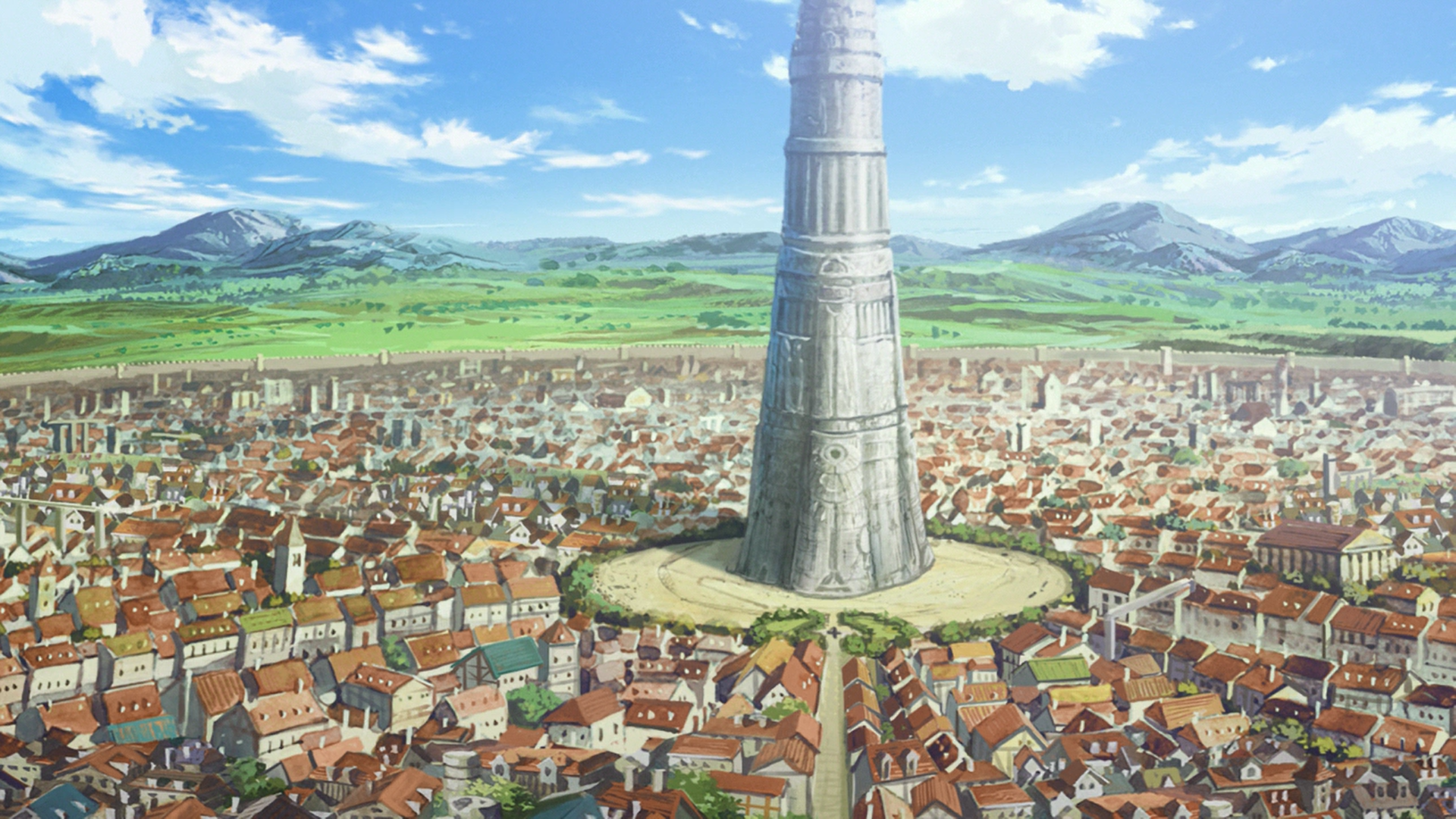 "For this I give you, children of the lower world. A place to become strong. A place to become the heroes needed to protect your world, born of my own divine power. Struggle. Grow. Find the strength to carve your own path. You will forget me with time but you shall know my love."
Orario. The city of adventurers. At its center is a grand tower and below it lies the source of Orario's prosperity: The Dungeon. Those wishing to seek wealth or power within the dungeon must first join a deity's familia. Ever since the first gods and goddesses decided to join their children of the lower world Orario has become home to many different familias. One such familia belong to the goddess Amaterasu. Early in Orario's history her familia was quite large. As time passed, Her familia grew smaller and smaller as people drifted from the ideals she promoted until only one was left: a loyal adventurer and wise retired adventurer named Solome. Blindness had caused him to stop adventuring in the dungeon but he made it his mission to find new member for his goddess. After finding no luck, He managed to convince two aspiring adventurers to join this once great familia: Koph and Valtaire.
Time will only tell if they can save this familia from ruin but one thing is for sure: there is a lot of work to be done. The dungeon does not take pity on those who squander it. Rumor has even been going around that the dungeon itself seems particularly agitated with strange happenings occurring more often. It is a mystery even the top familias are unable to solve. Nevertheless, Koph and Valtaire must venture into its floors and perhaps in time discover what lies at its deepest level.