This is a list of cartoon and some anima characters that I like to play as in my old RP site and in the mood to play as. I'll put some info about her on here and some scene I think would with this character. Also, I only do smut RP with a bit of story so that way the (+18) there. First up is Mrs. Katswell.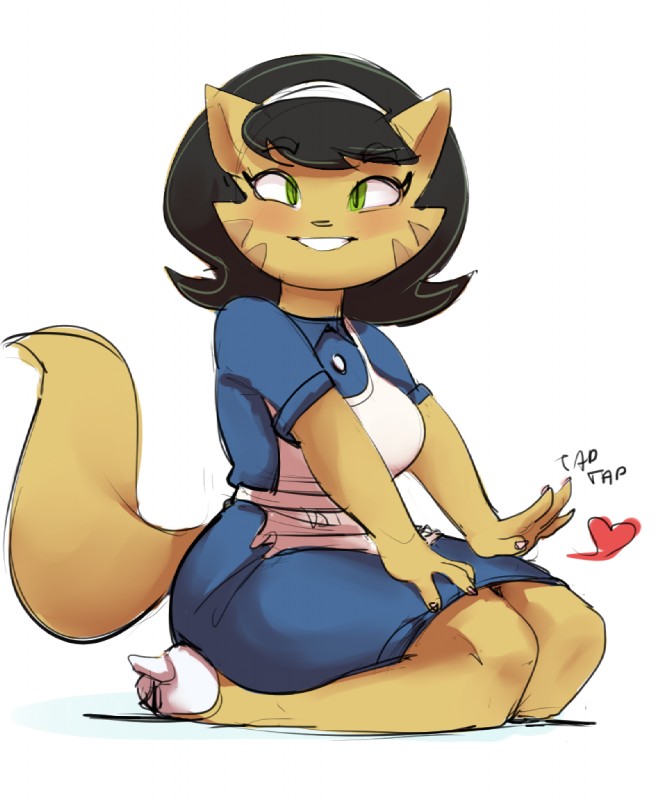 P.S: I know this is not the hottest images of this character but if you look around you see why I have an interested in playing as her.
Before Mrs. Katswell was a mother, she was Katrina Katswell, a girl who lived in life to the fullest. She would go out dressing in the tightest shirt and show and show off her curvy thin body. Walking down the street making all the people start at her big breasts and firm ass as she went to work at her strip club. She would sever all kind of people with food, drink and much more. For her brak, she would bring someone into the back and show them a good time before going back to the strip pole. After work, she would walk around time look around for some fun. whether it was going to a bar for a drink, going to a dances club to shack her thing or just meeting someone cute person on the straight. At night she would go to the club, find someone to bring home and get down and kink until there can't anymore. This was a daily base for Katrina Katswell, A girl who just wanted to have fun. It was until she meets A fine-looking male cat who was a secret agent. Out of all the guys, she meets him was the one that made her fill like a woman and didn't even mind her over sex lifestyle when there become a couple. This went even when the two got married. It wasn't until she gives birth two daughters, Kitty and Katty when she stops her whole party still to focus on rising the two emeralds in her life. So, years when by, Her husband disappeared on a mission and was assumed dead and her two kids grow up and left. She was so bored and begin to remember her old life before motherhood. So, she put on some tight outfit and went out. She thought that no one would want to do her since over the years she gained weight and now had a chubby body. But to her surprises, there were tones of people who like her body. So she had the time of her life she hasn't had when she was younger. To this day she is still living her left to the fullies and works her milf body for all the boys, girls and herms in the world.