Nightwing
---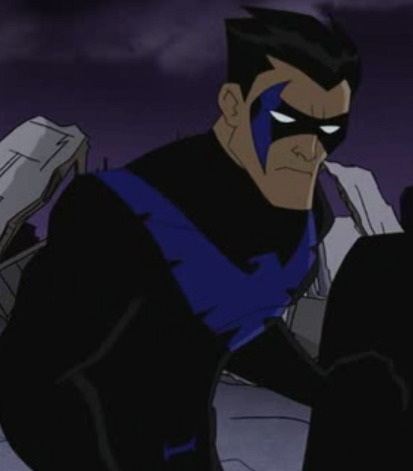 "Sometimes the lines get blurred. Sometimes the only thing between you and them is the mask and cape."
Dick Grayson ♦ 11 November, 1989 ( 28 ) ♦ M ♦ Hero
C O N C E P T A B S T R A C T
---
With Nightwing, I will keep his back story largely the same. I will just be playing him older. With Dick being older, I would like to explore him beginning to be more like Bruce as time goes on but still retaining his iconic personality. At this point, I would also like to have had Dick step in as Batman in the past, and with both of these occurrences in mind Dick will struggle with keeping his own identity as a hero. I envision this version of Dick leading his own Justice League-esque team made up of the former Teen Titans who were on the team with him in his youth and working with the Justice League and other heroes during times of crises.
---
None at this time.