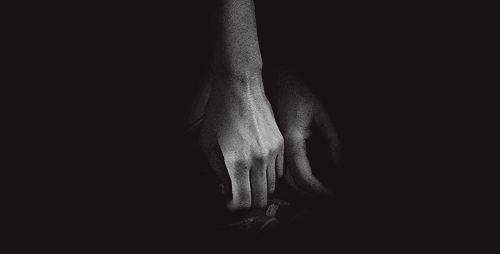 1943. A young woman, no more than 19 - recently widowed. Her husband was killed overseas in the war, though his body was left where his life ended, in pieces. She was given nothing more than a posthumous medal and a few of her late husband's belongings they were able to salvage from his remains. He'd been a hero in their small Georgia town even before he was drafted - an athlete, an honor student, good looking. Someone who was going to bring pride back to the area when he returned home.
While the two weren't high school sweethearts for the entire four years, they certainly made up for it throughout their senior year, as they were nearly inseparable. She was just as perfect, which either tended to make people exceedingly happy for the couple, or maybe a little jealous. Either way, on paper, they were a perfect match. Their families were both wealthy, and he made a promise to take care of her financially, so long as she gave him the big family he always wanted. Maybe not the most romantic agreement in the world, but it was what they'd settled on, and decided to get married just as the war overseas began. When the U.S. got involved, he was drafted.
But, even perfect people weren't immune to gunshots.
The reason the "perfect couple" didn't spend their entire high school career together?
Him.
The complete opposite of the man she ended up with. He was dark. Dangerous. Troubled. From 'the wrong side of the tracks.' At least, those were all of the cliche labels he'd heard from a young age. He grew up motherless, with a tyrant of a father. Worked alongside the old man, though, as a handyman to bring in extra money.
But, the two had been friends. He would be lying if he said he never wanted her to be something more, and she'd be just as dishonest if she never said the same, but neither of them ever dared to speak such things out loud. For all she knew, her family would've disowned her. And, he knew she deserved better.
So, he resigned himself to the fact that she had been one of the few people in his life that saw past the stereotypes he'd been slapped with. They'd share conversations about their families, their futures, their hopes and dreams from building big houses to playing with dogs. If she was being honest, she shared more about herself with
him
than she ever had with her future husband.
But, it was never meant to be...
It didn't really matter what people thought of him in their small southern town. They accepted imperfect people in the draft, too. He was a pilot. And, ended up being a damn fine one at that. That didn't mean he didn't see his fair share of combat. Visions that would haunt him for the rest of his life. It was during one of those combats that he ended up getting his ticket home - a shot to the arm. While he was still very much willing and able to do his duties, the military rendered him useless when he only had one good arm and would take weeks to heal.
The sticky Georgia heat was never welcoming, and neither were the people in the town he'd grown up in. Now that he'd returned home, but Mr. Perfect hadn't, would things be even worse?
She ended up getting a job at the local diner. While she still had the financial support of her family and her late husband's small fortune to tide her over, she needed to keep herself busy. It wasn't lost on her, though, the stares that people would give her as she poured their coffee. The whispers they would make about how sad the situation was. They didn't know the half of it, really.
So, what happens when
he
walks through the door one morning? What happens when he sits down, she goes to pour him a cup, and the two friends reconnect for the first time?
Alright kids, I've been swirling this story around in my head for a long time, so I'm really looking for the right person to play it out with.
I have a few different ideas and directions in my head, but the most important is that the two rekindle their friendship, much to the disapproval of most people in town - including her family. I was thinking that maybe she needs some things done around her house that she can't do on her own, and since he's a handyman by 'trade,' he offers to help her out. Maybe she's got an old farmhouse she and her husband were supposed to fix up, and it's out in the country - but of course, people talk. Other themes could include things like PTSD (Before anyone wanted to recognize what it is), resentment, guilt, a 'forbidden' sort of romance. I can see both of them struggling a lot with their true feelings. Anyway, I have plenty of plot twists and ideas for it, but it's more fun to work out with the right partner, so I'm hoping that's where you come in!
You can check out some of my other posts for general rules and whatnot. But, I'll lay down some basics:
Be over 18. Actually, be over 21. Thanks.
If you're going to say you're literate, be literate. Thanks.
Post frequency doesn't really matter to me, as long as it's once a week or so to keep the story moving.
Please be okay with mature themes. Life is messy, and since this particular story is based on reality, it's going to be messy, too.
Be comfortable playing secondary characters. Life also doesn't revolve around two people, and I have a feeling there will be several minor characters in this story who have important roles.
Looking for someone to play the female character here, if that wasn't clear. But, again, please be open to playing secondary characters of any gender.
If you're still interested after all that, feel free to shoot me a PM! If you respond here, I likely won't see it. And, because of its mature setting, this is going to take place over PMs anyway, so let's kick things off on the right foot, eh? Like I said, I'm really looking for the right person for this, so if you have a writing sample, that'd actually be kind of awesome.