AGSF
Advanced Global Security Force
https://www.youtube.com/watch?v=IWPAOgU-d8M
Ever since humanity first made contact with aliens, technology has been catapulted forward. Media had always speculated how such an event would affect mankind, but none of them quite got it right. Nobody could comprehend just how far humanity would go in such a short time. One hundred years after first contact, and life is entirely unrecognizable to what it was before. Mankind's technology is that of dreams. Sickness is a thing of history, where even the worst of ailments able to be treated in an instant free of charge at a public healing station. Food is cheap and homeless simply don't exist.
That's what they want you to believe, anyways. Humanity hides its shame beneath a surface layer of wealth and power. Massive structures that reach into the sky, and roads and walkways that appear to be the surface. But lower, much lower, life is worse than ever. People live in shacks built from scrap, hunger and plague run rampant, and their cries go unheard as one by one, they pass away.
There is only one way to get out of the slums... and that, is to join the AGSF. This organization is a global peacekeeping group that most would simply call assassins and mercenaries. That would be, if anyone knew they existed.
Each member of AGSF is hand picked from the slums. The toughest, who have been raised by the world around them, thriving on the freedom they are given. Standing above the rest and making something of themselves without the privilege of the world above. These people are approached, offered a place within AGSF, and if they accept, they are transported to the city above where they are given a new life. They are placed into life as if they were always there. Given a home, a name, clothes and food, whatever they could desire. But the price, is that they lose their freedom.
People have many reasons for joining AGSF. Perhaps a loved one is sick, or perhaps they are simply tired of living in the underworld of society. Whatever the reason, they give their life gladly to the organization, and are given no opportunity to look back.
Within the AGSF, a team of five elite is assembled. This team is given a mission, and sent on their way. The missions range from target assassination to item acquisition. They get in, and get out before their time limit runs out. When the mission is complete, they are brought back to headquarters and scored based on their performance. Higher team scores mean the difficulty of their missions rises, while higher individual scores allow them to be given new equipment that would otherwise be restricted. And then, they are released to go back to their lives, until they are needed again.
This becomes their life, and when a member dies, they are replaced before the next mission. It's dangerous, and nobody is expected to survive. They are simply given a good life in the meantime.
But perhaps, this team will be different...
----------------------------------------------------------------------------------------------------------------------
This RP idea is a mix from a bunch of different ideas. First and foremost the idea is based off of the anime/movie series Gantz. But you don't need to know anything about it to be a part of this, as it's based off it, but is still intended to be its own thing. The RP will also draw from other sources such as the League of Legends "Project" setting, and things such as Tron.
The term "Hyper Sci Fi" is intended to mean a setting that is so seeded in Sci Fi that the world has reached a level of technology where people can be turned into data and transferred elsewhere, turn objects into data such as weapons and armor, and the entirety of Earth is one massive city.
The RP will include missions as well as time spent in between missions, as the group lives in a single home together. This RP is designed in such a way that people can come and go from the RP, so if we end up having people drop from the RP or stop responding, we can easily say they died on a mission, and a new member to the RP is their IC replacement.
Here's just a couple references for the things you should be looking for in this RP.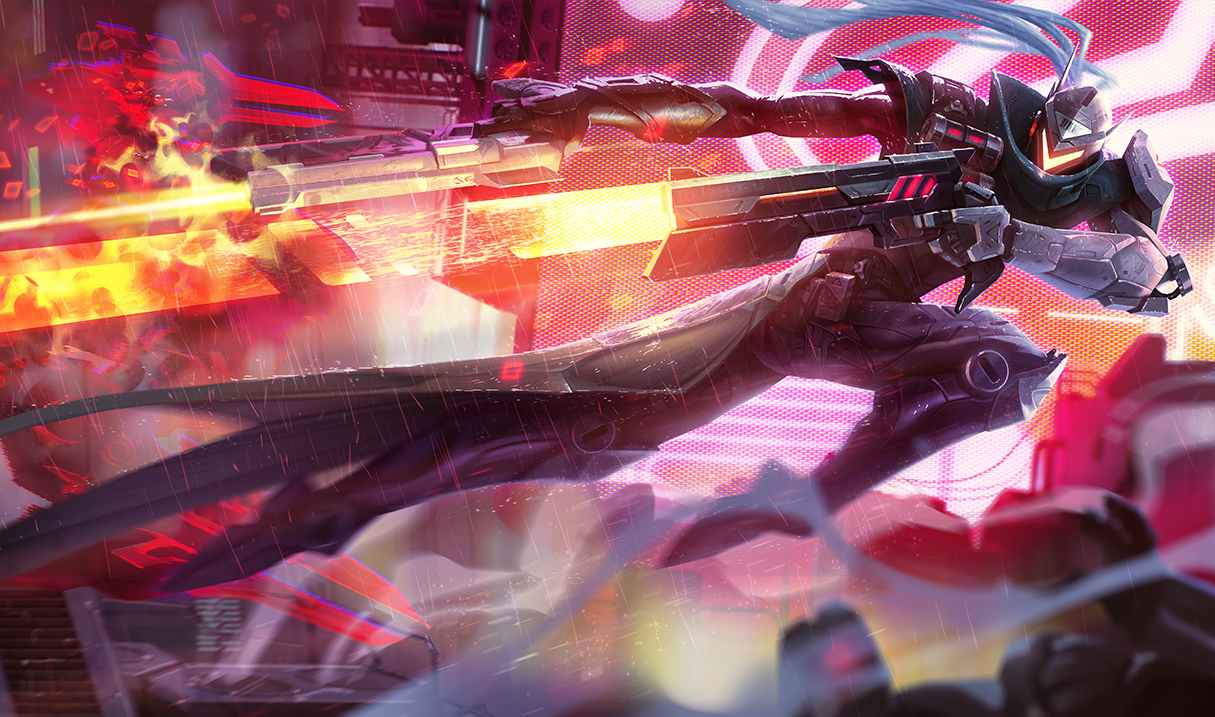 Looking at probably a 5 person group.