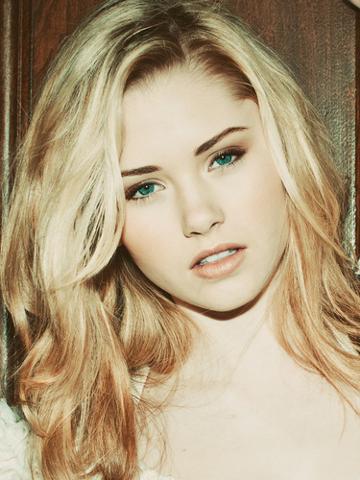 Name: Felicity Ann Croswell
Nickname: CiCi
Age: Seventeen
Personality: CiCi is an outgoing, spontaneous girl. She can be hard headed and stubborn at times. She has a kind heart and gentle soul and will give you the shirt off her back if it helps someone else. She puts others before her own self and sometimes that can be her downfall, it's one thing people tend to take advantage of. She usually doesn't let things get to her easily, but when she does her temper explodes. She considers herself a bookworm, she likes to spend most of her time spent in the library reading and excels in school.
Biography: Raised in a middle class family, CiCi had a comfortable childhood. She has an older sister, Farrah, she was born without any special abilities, unlike Felicity. Felicity first found out about her power when she was thirteen, her parents explained to her what it was and how to handle it and she's done much better with it. Her parents were thrilled when they received the invitation to the Academy and immediately helped CiCi pack and prepare. She wasn't thrilled about the idea, still isn't, but she knew she'd be accepted more there than regular high school.
Special Ability: Felicity can control nature- make plants grow, control the weather, anything to do with nature.
Additional Information: When Felicity is angry, her power tends to get out of control which can cause havoc.
Name: Victor Lee Brown
Nickname: [what you'll go by]
Age: [16-18]
Personality: [at least one good paragraph]
Biography: [at least one good paragraph]
Special Ability: [just one, whatever you want]
Additional Information: [anything else you'd like to add]