---
Mahendra Huq Zalil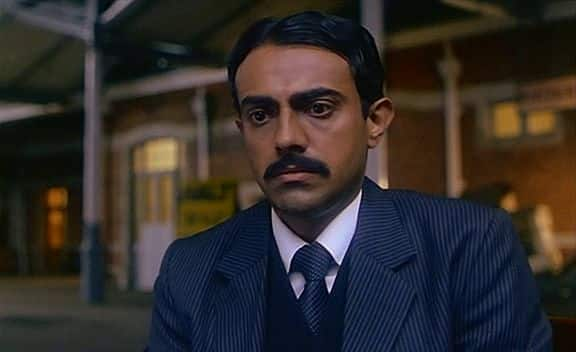 ---
Location: The Ferry (Main Deck)
Skills: N/A
---
The idea of sitting down being able to help with the pain and dizziness had worked better in his head than it appeared to be in reality. Sure it was comfortable to be able to sit, but the comfort gave way to lowering his shoulder and making him relax, which in turn led to his body recieving the signal that it was time to rest his head. While Vera continued to lecture about the differences between the ever growing list of Egyptian gods, Mahendra fought the growing urge to lay his head on the table and close his eyes. As his head started bobbing forward, he janked it back to an upright position, forcing his eyes wide open to counter-act the bigger load put on them. Perhaps partaking in the conversation would help? "Not to take the subject too far off track, but you mentioned finding the original hieroglyps in Bubastis. Where exactly are they? How do you hope to find them?"
Mahendra finished the question in a well thought-out and determined manner, trying his outmost remain on the plane of the awake. As he looked back to Lauren after she offered to help him to his cabin if he felt uncomfortable, he gave her a tired smile but shook his head. "I appriciate the offer, Lauren, but I think I shall be fi..." he began to say, while his head slumped forward more and more until he finally experienced the horizon not being quite as straight as he'd remembered it. That was it. "On second thought, Lauren, perhaps that is for the best. Please excuse me, my ladies."
Mahendra carefully got up from his seat as the Lord Major and George approached the table, just in time to hear the small metal object hit the one-eyed mask, and perhaps more? No, it had to just be his imagination. "Lord Major, you may take my seat if it suits you, Sir. I think I..." He paused as he steadied himself on the chair. "I should feel much better after short rest. Excuse me please. Lauren, would you be kind?"
---
Richard Barker
---
Location: Onboard the boat (Second-story rails)
Location: N/A
---
"You and me both, Doll. You and me both." Richard too hoped that this business could be taken care of quickly, nodding to Faye's words as he took one last, long, good drag of the cigarette between pursed lips. He wanted this whole affair over and done with, but perhaps not for the same reasons as his feminine partner. He didn't like the sun. He didn't like the heat. He really didn't like the looks people gave him, and he wanted to get payed. He didn't feel the need to be a tourist, New York had more than enough foreign sights.
But he did find the gathering sea of people that Faye pointed out worth taking a second look at. Call it proffesional habit or compulsion, but Richard preferred to know who he was dealing with, even if he wouldn't meet them. Richard looked at Faye as she wondered who those people were and what they could possibly be doing, and shot her a short smile before looking down at the people and throwing away his cigarette. "Who knows, indeed. Probably the same as the two of us; looking for something. Some are maybe looking for idiots who are willing to buy their junk. Some are probably looking for escape from God know's what they've done. Some are just plain old bored and need some excitement in their life. But most probably wouldn't give you a straight answer if you asked."
Richard let his New York-eyes scan the various men and women boarding the boat, observing to men standing out in particular; One tall and lean-looking guy walking like there were something wrong with him, something he couldn't put his finger on quite, but he could guess the guy might have been a veteran from it. Those poor bastards that went Over There and came back usually weren't the same afterwards, physically or mentally. The half face-mask was a dead giveaway too, probably hiding a nasty scar. Richard sighed at the thought, though he had seen plenty of nasty wounds himself, as he turned his attention to the other figure; Army guy, presumably British with more attitude than a Broadway primadonna at the ripe age of 40. "What do you think those army boys are up to then, Faye? They too on an adventure?"
The man was out of sight, but the piercing shriek more than filled out the proverbial void he had left. The detective flinched a whole bit at the voice, closing his eyes and trying to get the the ringing out of his ears as if they had been stabbed by a knife. "Jesus Christ, what was that? Sounded like a plauge-ridden old lady getting run over by the subway train on rusted tracks!"