---
Mahendra Huq Zalil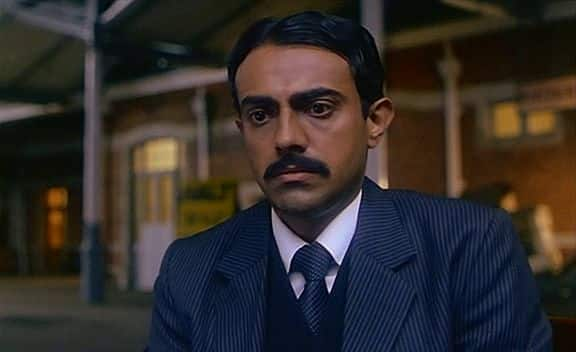 ---
Location: Main Deck (Open Air Lounge)
Skills:
---
Walking down the stairs he and Lauren had a few hours earlier ascended, Mahendra found himself once again on the main deck of the steamboat. It looked the same as he thought it had when he was half-awake around the table amongst the Fellowship, although it was considerably less people crowding the deck. That was a breath of fresh air for him, although he was not as relaxed as he'd ought to be after a good nap. The Woman he was following walked with elegance across the deck and over to the railing, to which Mahendra followed. Fate was leading him to her for some reason, it had to be!
Mahendra walked more steadily than he had earlier, making his way past people passing him as he too stood against the railing. The boat floated on the water, gently moving with every force counteracting it, making Mahendra hold the railing as to steady himself. The woman spoke, Mahendra thought to him for the lack of other people standing with her, making him look at her with her red fingernails, pale skin and dark eyes; No longer red, but yet a fine dark colour. "I would have to agree, my dear lady, perhaps second or third. Although I have to admit that there are worse places to spend your evening on. No? I mean, Egypt managed to pull me back to her beauty twice in my life now." Mahendra said casually back to the woman in his thick Bengali accent, looking up from the water passing below him and up to the open sky, to where only Gods could go.
Mahendra looked at the lady for a moment, giving her a polite smile as he tried to take the situation into mind while continuing the conversation. "May I be so bold as to ask what brings you to these parts of the world, Miss...?" As he looked away and behind him casually, all was as it was meant to be behind him. But turning back again to the railing and the woman, he noticed her posture - in a most gentlemanly way, mind you, no drooling or anything of that sort. She was holding perfectly still up against the railing, in contrast to the others that passed them as the boat moved forward on the water. How was she seemingly not affected by it? Mahendra looked quickly away from her, stroking his moustache as he swallowed a big portion of disbelief. Who was she?
---
Richard Barker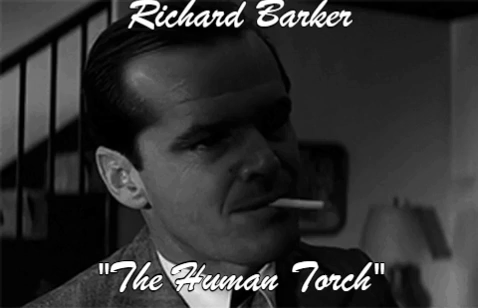 ---
Location: Main Deck (Open Air Lounge)
Skills: Observation, People-reading, Deduction
---
"At least we can agree on something then. May I?" Richard replied to Franklin's statements of the weather and such and such, having figured that he'd get the response he got. Pointing to an empty seat beside him, Richard didn't want for a Yes or No as he sat down alongside him, placing his trusted fedora on the armrest and leaning back to enjoy his cigarette. But really, Richard was working. He was always working, like the ticking clocks of The Big City that slaved for its inhabitants to tell them the time. For him it was time to do what he was good at.
"Ah, I see. Completely understable, Franklin." Richard placed the cheap cigarette between his lips and filled his lungs with nicotine-filled smoke, looking empty into the air in front of him as if just enjoying a stroll in Central Park. Exhaling with the cigarette resting on his dry lip, The Detective looking to Franklin with a thoughtful look, though the hint of a smile visible too. "Thing is that I did ask, and in my experience when people don't like to share, it means it's pretty good stuff. You know what I mean? But you may be right, it may or not be any of my business." Richard said, watching the man's every movement in his face, wrinkles and nosehairs and all, trying to crack the mystery behind the face. Nothing came to him as he followed the man's finger towards Faye, and Richard looked back at the man. "Then again, who I'm with aren't much of your business either, Franklin. But hey, just means we're the same two mice on the sinking ship."
Richard took another good drag from his cigarette clamped like a snitch between the Feds and the Mob, placing it back between his fingers and resting that hand on the armrest, flicking off the ash accumulated on it. Keeping Frankling away from Faye, as the question about her implied, was important for Richard, so he would have to get back on track. Perhaps getting a drink too, it was getting hot again. A weird sense of déjà vu tried to kick open the door in the back of his mind, but Richard focused on his man. "As to why I'm talking to you, let's just say that journal of yours peaked my interest. In my line of work, I've learned to follow that. So where did you get it?"
Once again Richard, however tough or professional he was, failed spectacularly to notice his sleeve. It was on fire. AGAIN. Faith was a cruel mistress, wasn't she?