---
---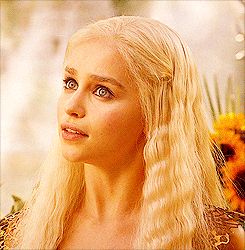 But who says soft can't be strong?
-
Unknown
---
Location:
The Castle - Infirmary
Skills:
N/A
---
Lyra listened patiently as Navi spoke, even through the bit where she more or less got schooled by a little girl. It crossed her mind that her choice of words earlier were lacking and poorly thought out beforehand. She of course knew that some celebrated death as a means of honoring those lost, and she found nothing wrong with it within that context. She pursed her lips thoughtfully, before nodding her head in seeming agreement with Navi's sentiment. However, she still felt a twinge in her heart that a child was so embroiled in the matters of life and death. Then again, in this day in age with the
Sickenesse
ravaging the lands, it was almost unavoidable. One could dream though, dream of a time when kids could just be kids.
She blinked slightly as she seemed to come to again, out of her thoughts and back to the present. She stared at Navi for a moment as the girl giggled, clearly in disbelief that the servant before her was anything akin to a warrior. Lyra's gaze flicked up again, just as something flickered through her eyes. It was hard to tell exactly what, but the look in her eyes had grown in intensity. She wondered what rumors Amarantha had fed the girl, and the whole Young Army for that matter, about her. She was a plaything now, was she not? The laughing stock of the Castle if Amarantha had any say about it. Constantly misunderstood, constantly underestimated, constantly--
tread upon
. "Come along, Navi," she finally spoke up, her voice was more or less deadpan. She then made to lead the little girl out of the infirmary in order to get her cleaned up.
---
---
---
---
Incredible change happens in your life when
you decide to take control of what you do have power
over instead of craving control over what you don't.
-
Steve Maraboli
---
Location:
The Castle - Palace Courtyard
Skills:
Perception
---
Tristan once again found himself wandering around aimlessly, though this time it was out in the courtyard rather than in the Palace corridors. Perhaps that was a bit of an improvement? Yeah, probably not. But whatever. He looked around, seeing if anything of note was happening. He figured most of the "action" was happening down at the Wizard's Tower in preparation for the large wedding that was to be held tonight. He had been originally intending to go to it with Princess Luna, but that clearly wasn't happening. He still hadn't heard back from her after all.
"That probably isn't a good sign," he muttered to himself, just as his gaze landed on a lone wizard. His head tilted to the side slightly as he watched the man curiously. The wizard seemed rather distraught, sickly, all of the above, and potentially more. Tristan decided to just walk over to him and see if he was alright. Well, to see
what
wasn't alright. I mean, the man clearly wasn't alright, what with the way he was looking around nervously and then down at his hands. The last time Tristan had seen that look it was after someone's untapped water powers had just reared their ugly head. He vaguely wondered if this interaction was going to require him to change his clothes again.
"Yo, wha--" he began, before stopping midsentence when he saw how the man's hands were
literally
disappearing. "Uh. You might want to get that checked out."