---
---
---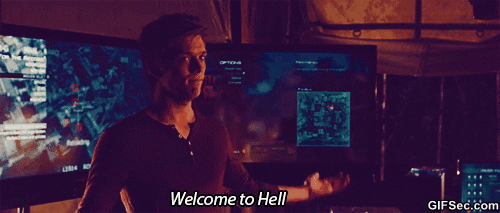 Why hello there. I'm mnkee. I'm a Science Fiction/Fantasy (SFF) writer, aspiring author, and former RPer on the Guild. I used to be an avid roleplayer in Lady Amalthea's RPs (Check them out if you haven't already heard about them!), before I decided that I needed to take a break from RPing entirely due to personal reasons. During that time, I did some soul searching, and I've since thrown myself down the rabbit hole that is novel writing. There's no turning back now. I'm too far in.
So, here we are. I decided to make this in order to not only showcase to my fellow, or rather former, RPers what I'm up to but also to network with a different platform of writers/readers. With that said, feel free to ask questions and/or make comments. I will try to check this ever so often, and so long as your questions are not in spoiler territory, I will happily answer.
---
Things to Know About Me as a Writer:
Dark Themes

- As a forewarning, my writing at times can have themes that are dark and/or violent in nature. I'm not afraid to delve into themes revolving around physical and psychological horror as well as the paranormal, and I often create characters that have some kind of physical or emotional trauma in their pasts. So, if you are looking for a lighthearted tale, I'm afraid that I may not quite be the right writer for you.

Non-smut

- Let's be real. I'd much sooner write a gory death scene than an explicit sex scene. So, if an erotica is what you're looking for, I'm afraid that you have come to the wrong place. Now, I'm not at all against romance, but when it comes to writing the physical aspects of a relationship, if it happens behind closed doors, fade to black or at least write it tastefully.

Drama

- I love drama, in writing that is. It's my guilty pleasure. However, let me be clear when I say that I'm not referring to, nor will I ever be referring to, relationship drama. No, I like drama of the violent, gut wrenching, and heart breaking sort. I know how twisted that sounds, but here's the thing. I like to see my characters struggle because I know from personal experience that your scars don't have to break you or define you. They can remake you. There is nothing better than seeing someone who fell pull themselves up out of the dirt and become better from it.
Social Media:
---
---
---

Things to Know About It:
Current Status

-

DRAFTING BOOK ONE!!!

Genre(s)

- Dark Fantasy, Medieval Fantasy, High Fantasy, Paranormal

Category

- Adult Fiction
The Books in Order:
The Mark of the Deceived
The Land of Myths
The Veil of Darkness
Character Reincarnations:
**While my characters may fall into obscurity here on the Guild, many of them will live on in some form or fashion in this WIP.**
Sir Fyror the Gallant Kildragon

, formerly Fyror Kildragon, RPed in Soulless Regency by Lady Amalthea

Thalken Talink

, formerly RPed in Soulless Regency by Lady Amalthea

Thalcona Talink

, formerly RPed in Soulless Regency by Lady Amalthea

Venatrix Andonova

, formerly Alexandra Andonova, RPed in The Paradoxical Emendation by Lady Amalthea

Inferna Daughtry

, formerly ??? (aka Madam Mauve), RPed in Machiavellian Masquerade by Lady Amalthea

Sirena Ikaria

, formerly RPed in Strange New Waters by Morose

Prince Edgard Pyrbeest

, formerly Edgard Pyrbeest, RPed in Strange New Waters by Morose

Prince Tristan Deguire

, formerly Prince Tristan Alvissen, RPed in Darke Magyk by Morose

Princess Feora Swinth

, formerly RPed in When Royalty Collides
---
---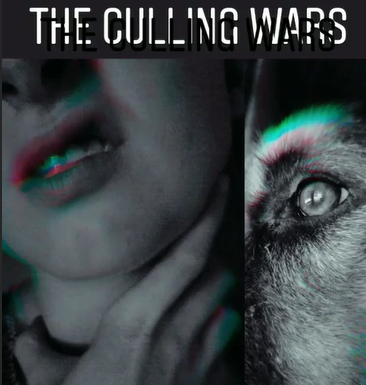 Things to Know About It:
Current Status

- Collection of Notes

Genre(s)

- Post-Apocalyptic

Category

- Adult Fiction
The Books in Order:
Collection of Novellas
Unnamed Book 1
Unnamed Book 2
Unnamed Book 3
The Novellas:
House of Widows

- The black widow Queen Kalma Blackthorne of House Web is in search of a mate. Men from far and wide come to court her and her ladies. Who will rise to the top, and who will become lunch?

House of Horrors

- A man has been thrust into the Culling Arena. Will he succumb to the starving, depraved souls confined within these walls, or will he somehow live to tell the tale?

House of Anarchy

- House Feli is thrown into an uproar as the unexpected results of the latest melee leads to a drastic change of leadership.

There's more to come...
---
---
Things to Know About It:
Current Status

- Collection of Notes

Genre(s)

- Mythic Fiction, Urban Fantasy, Paranormal, Dark Fantasy

Category

- Adult Fiction
The Books in Order:
Unnamed Book 1
Unnamed Book 2
Unnamed Book 3
---
Credits:
Blacksword Font
, 50 pt. & 35 pt., #8A2BE2, Gradient-Purple-V
Artwork made and edited by mnkee using Canva, GIMP, and/or Instagram