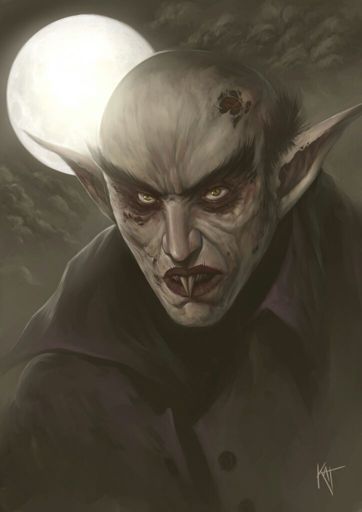 Name:
Jaques Francois Dubios
Age:
Around 250 years
Clan:
Nosferatu
Generation:
10th
Title:
None
Biography:
Born a french nobleman about 30 years before the revolution Jaques was lucky. He had every comfort of the time, the best education available and was as handsome as one could be. In his youth he quickly acquired his true passion, painting. He ordered more portraits of himself than even the king, basking in his own beauty.
He knew nothing of vampires, werewolfs or the like but some of them took an interest in him. To be exact the Toreador did. A baron himself had an eye on the young nobleman and his artistic nature and taste. And Jaques life may have been quite different had that Baron decided to sire him sooner. You see at that time not only the peasantry grew angry with the nobility, the vampire clans themselves were also even more antagonistic to each other. So it came that a local Nosferatu was tasked by his elder to sire the young noble. The reason being nothing more than spite and malice.
It took several days before Jaques painful transformation was complete and he fully realized what he had become. A monster, no longer could he mingle with the high society, no longer could he admire himself in the paintings or mirrors. His clan taught him what he needed, some reluctantly. And Jaques learned, equally reluctantly. When the revolution came a few years later he was happy seeing his former equals loose their heads, the years had made him bitter.
This was however also the time he made his first theft. He did not steal trinkets or gold, he had no more use for those things. He stole his own visage, the paintings still collecting dust in his former home. He just could not see them lost to the rabble.
This was the beginning of something, he reinvigorated his love for art. Over the centuries he stole countless of priced paintings to add them to his private collection. From
Van Gogh
to
Dali
, the security of the museums and former owners could not keep someone with his abilities out. His bitternes disappeared and he became uncharacteristically cheerful for a Nosferatu. While his own clan found his obsession with art quite strange and the Toreador looked at him with disgust he still stole and stole and stole.
Now his way brought him to Los Angeles, he just recently moved there. He resides in an old overgrown and abandoned villa, storing the most expensive private art collection of the world.
But he quickly realized Los Angeles was dangerous, on the brink of a civil war. He was no fighter and no politician, he was a thief.
Running should have been his first instinct. But it was not.