WIZARD COPS - NEW ORLEANS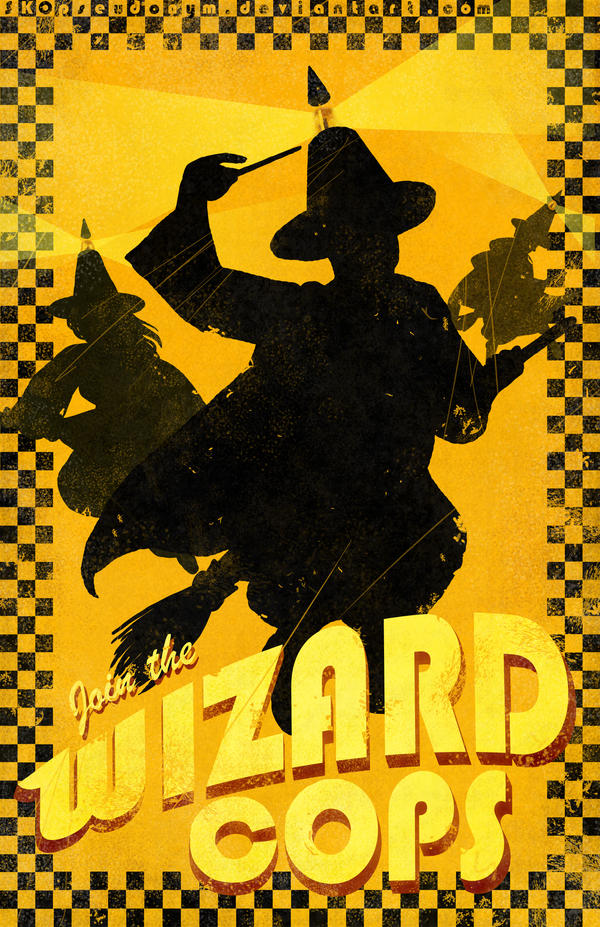 DISCLAIMER: WIZARD COPS IS FILMED WITH THE MEN AND WOMEN OF ANY MAGICAL SPECIES OF MAGIC LAW ENFORCEMENT. ALL WIZARDS ARE INNOCENT UNTIL PROVEN INNOCENT IN A COURT OF LAW.
concepts
- script style format like the TV show?
- no big bad guy. dark wizards are like the equivalent of serial killers.
- tv show being filmed live to educate modern society about the dangers that the Wiz-Cops face on a daily basis.
crimes
- wand licenses, broom licenses,
- potions and talisman and rare magical parts trafficking
- magical creatures
- drug stings
- voodoo doll assaults