Name: Alucard
Nickname: none
Age: 45 (Human)
568 (1999)
598 (2029)
Gender: "Eh Male currently, but I was a chick in the fortys"
Species: "I am a fuckmothering vampire, I killed a LOT of people to get this title I deserve to be called as such"
Abilities: two pistols (more like hand cannons):
The Casull is a semi-automatic magnum pistol, based on two pre-WW1 handgun designs by Colt: the M1903 and M1905 pistols (the early versions of the M1911). The gun weighs approximately 6 kg unloaded and has a magazine capacity of six .454 Casull cartridges. Its appearance is also similar to the AMT Automag III.
https://hellsing.fandom.com/wiki/Hellsing_ARMS_Casull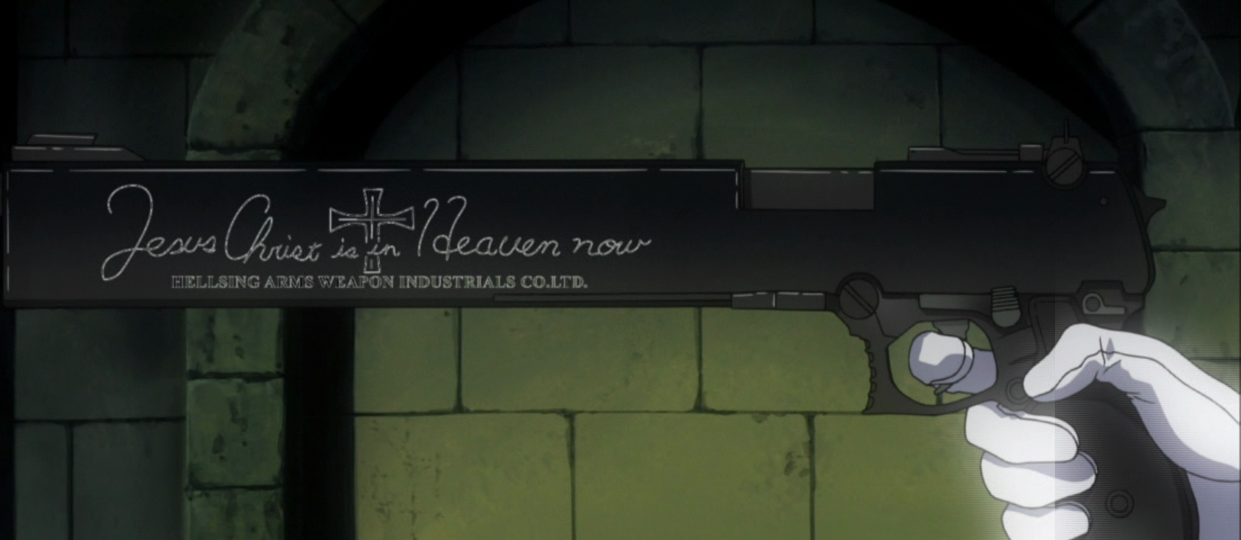 The Jackal is a massive pistol made especially for Alucard, and one of the most powerful handheld weapons in the Hellsing series. It has a length of 39cm (16 in), a weight of 16kg (35lbs), and a black gunmetal construction, and uses massive 13mm explosive rounds. The words "Jesus Christ is in Heaven now" are engraved upon it, in mockery of a similar statement on Alexander Anderson's gloves.
https://hellsing.fandom.com/wiki/Jackal
Seemingly Immortal
Seemingly invulnerability (though he still feels pain)
Regeneration
Siring other vampires
Gun-wielding
Reading people's minds by drinking their blood
#lifehack (3 million and change of souls he has consumed that he can release once he releases restraint level zero)
He has a hellhound he stole from satan
Level one restraint is where he changes partly into a hellhound
Power limits/weakness(es): his arrogant nature will be his downfall
Personality:
History(optional):
Other:
Appearance(s): all three forms including Dracula
Crush: none
Relationship: none
Sexuality(Straight, Bi, Gay or Lez): no one in the world can figure out his sexual preference
Last rule(so I know you read them): have fun