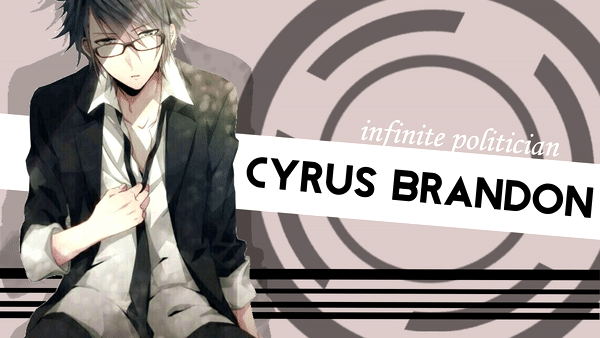 Cyrus got closer to the body with grim determination. They needed to solve this case, no matter what. He had hoped the prior case would've been the last. That nobody would dare risk facing a gruesome execution like the one that had befallen Lucas. But apparently, he had been wrong. Marianne had been killed in a horrible fashion. He scanned her, looking for any clues that weren't displayed in the monokuma file. But alas, he didn't find anything of interest. Biology had never been Cyrus's strong suit. Perhaps somebody more medically inclined would have more luck.
Backing off a little with a sigh, he looked around the room. The fire had ravaged the room. He did note that Marianne herself hadn't really been affected by the fire much.She and her wounds were both very recogniseable. The killer hadn't intended to obfuscate how Marianne died with the fire. That must've meant there must've been some very incriminating evidence that he needed to get rid of. Perhaps he should look for that?
Bliss was also in the room, along with a few other infinites. She had her back to Marianne's body and appeared to be searching the walls. Though she must have spotted Cyrus out of the corner of her eye. "Um, Cyrus?" She must have noticed him out of the corner of her eye. "It would appear knowing what killed a victim doesn't instantly solve their murderer. I actually kind of wish her body was in a suit of steel right now." Her eyes suddenly opened wide. "Um! What I meant to say is, do you think we should cut her down?"
Cyrus looked at Bliss with a face that still clearly showed his grief. "Indeed, the murder method isn't what we need to figure out this case. It's the circumstances around it." He deduced. "What happened with Shaun and his handbook, I reckon." He wasn't sure what to make of the rest of Bliss' comment, but he responded with a slow nod. "We probably should But first we should record the way she was strung up there. We might destroy evidence if we do it now.." He took out his hand book and focussed it on the bindings that held the girl suspended, and took a few pictures from different angles. He then motioned over Bliss, to get this over with.
The nanny placed her hands on her dress. "Oh, I just realized I don't have anything to cut her down with." She looked around before spotting something on the ground. "Here we go." The nanny reached for a knife and picked it up. Cyrus noticed that there were small traces of blood on the edge of the knife.
Cyrus looked at Bliss somewhat stunned. "You do realise you're likely holding the murder weapon there, do you?" He asked bluntly as he inspected the knife. It had remarkably little blood on it for a weapon that must've stabbed Marianne multiple times. Had it been cleaned? "Let's have a look. How well do the knife wounds match up to it?"
Bliss jumped when she noticed the blood. "Oh dear, you're right!" she placed a hand on her cheek. "It looks like it was smeared, not exactly the tidiest way to clean a knife." She held the knife up sideways to one of Marianne's wounds. Bliss was noticeably turning her head to to not look directly at the body. "Um, it looks pretty close. I think you're right!" Bliss turned to face Cyrus. "So what did they clean the knife off on? Did it burn up?"
Cyrus nodded "Most likely, but it's still a good idea to look around." He said. "The fire didn't get to burn very long, so there's a good chance not every bit of evidence was destroyed." He then smiled at her. "But hey, we have one clue already. Good job." He said in an attempt to cheer her up a little. Then, he refocussed on the room around them.
After a short scan through the room, he suddenly noticed something red. "Over there." Cyrus said to Bliss as he walked over to the unknown object. Upon closer inspection, he was certain he had seen something like this before. Yes, it was a hospital gown, or what was left of it. It had been burned mostly, but what was left of it was damp and dyed red."Blood." Cyrus easily confirmed.
"And a lot of it." Bliss stood beside Cyrus. "There's more than just what was on the knife." Bliss sighed.
"Do you think the killer wore this when they..." Bliss trailed off.
"To shield their own clothing, likely." Cyrus mused. "The killer couldn't risk being spotted in bloodied clothing, after all." He looked at Bliss.
"Do you happen to know where it would be easiest to procure one of these?" He wondered. Even though this was a hospital, people don't just leave gowns everywhere for people to grab.
"Honestly, I think we all have at least one. It's like killgood said, everything we had with us before entering the killing game is in our rooms." Bliss placed the knife next to the gown. "I know I had one in with all of my clothes, but there were a few in the laundry room as well. So I don't think that's going to help us all that much." the nanny let out a defeated sigh.
"It could've even been Shaun's gown, in that case." Cyrus agreed with the Nanny. That line of thought wasn't going to get them anywhere. Still, it was good to have it considered. He then looked back to Marianne's corpse. "I guess we should get it down now." He then looked back to Bliss."You cut the rope, I'll hold her and make sure she doesn't fall."
The nanny blushed. "T-thanks, I was going to ask if you'd do that actually." Bliss stood up, taking the knife with her as she did so. It appeared that the ceiling tiles had been moved out of the way so that Marianne's body could be hoisted up by pulling the rope over the joists in the ceiling. The ropes were anchored down to the bed, which was one of the few items that hadn't been burned. Bliss aproched one of the ropes and placed a knife against it. "Just tell me when you're ready."
Cyrus got himself into position, positioning one arm under her knees and the other at her back, ready to catch her in his arms as she was cut loose. It wasn't a glamorous job, but that's why he figured it was better suited to him than Bliss. "Ready"
Bliss fret her brow and pushed the knife into the rope, causing it to flex slightly. Already the tiny fibers of the rope were starting to snap in front of the fine blade. The nanny took hold of the rope in one hand and sawed it in half with one motion. Bliss turned around just in time to see Marianne fall int Cyrus's arms. She fell so suddenly that the politician wasn't quite able to contain her momentum. The politician simply wasn't a body builder. He found himself stumbling backwards when he could feel Marianne's upper body pull away from him. Bliss had rushed up behind her and taken hold of her shoulders. With Cyrus holding her legs, and Bliss holding her torso, they gently lowered her to the ground. The two looked at Marianne's body. If not for the stab wounds and the blood on her head, they might have thought she was sleeping. Though her wounds, and the blood the two had gotten on themselves, was a reminder that she would never wake up. Bliss almost looked like Marianne did when she held Krista's throbbing head.
"Cyrus?" Bliss looked at Cyrus, and only Cyrus. She did nothing about the blood soaking into her clothes. "Do you believe there's ever a good reason to kill someone? Outside of them being a killer themselves?"
Cyrus gave the question some thought. "For other similar, serious crimes, maybe." He answered. "Still, it wouldn't be up to any individual to kill another. We have judicial system for that." He shook his head grimly at Bliss. "No, no single individual should ever kill another, it's simply barbaric." He then returned the question. "What do you believe?"
"I think for the most part, you are correct." Bliss was starting to look fatigued. "But maybe there are rare circumstances where such a thing should be allowed. Like, what if the person being killed gave their consent?"
Cyrus had on more than one occasion delved into the policy and ethics surrounding euthanasia, so this was not something he had never thought about. "If one decides for themselves they wish to die, then I guess there is room for consideration." He started. "Still, I'd argue that there should first be thorough consideration on the party giving said consent. It is an irreversible decision, after all." He wasn't sure why Bliss was bringing this up now. He doubted Marianne had given up her life here willingly. Not to mention, Marianne knew that would bring everyone else in danger. If she really wanted to die without consequence, she could've done it during the carnage hour.
"Do you want to sit down for a bit, maybe?" He asked Bliss, her fatigue not going unnoticed.
Bliss nodded. "N-not here though. Maybe I'll see how Felix is holding up." The nanny stood up and started to walk outside. "I guess I'll see you later."
Cyrus nodded back. "Do that. But do take care of yourself." he replied as he started to inspect the body for new clues that they might not have been able to spot with it suspended. "See you later."