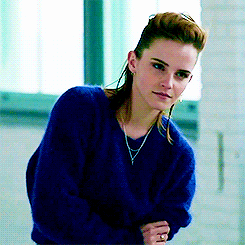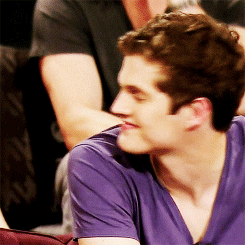 Featuring: Madison Nichols & Oliver Nichols
Location: Boy's Cabin
Interacting With: Marisol @Dirty Pretty Lies, Anyone else in the boys cabin
---
---
Arms crossed and lips pursed, Madison Nichols was quite a sight as she leaned up against one of the walls in the rec center, dirty blonde hair tied back in a ponytail, a tie dye shirt proudly proclaiming the name of the establishment where she'd be spending her summer. She spotted her brother, looking smug as ever. Of course he was. This had been intended as a punishment for him, but the more time Madi spent at Camp Red Arrow, the more she realized that this was going to be less grueling for Oli than it would be for her. She'd been counting on a fun, structured, summer. This was clearly not that.
Her orientation had proven as much. While they went over a few ground rules, it became apparent that the counselors were more or less here to make sure no one died, rather than shape young minds. The young man who was currently speaking, Josh, had made it clear to her that the rules weren't necessarily meant to be enforced. Absurdity.
Lost in her thoughts, Madi nearly missed the dismissal of the campers. She watched them meander out into the open air, some splitting off towards their respective cabins, and others finding their friends in the small crowd. Had she been in a better mood, she might have headed to the girls cabin as well, in an attempt to make a good impression on the campers she'd be overseeing. That said, she was royally perturbed, and as anyone with siblings knows, sometimes the best way to make yourself feel better, is to go and fuck with them. That base instinct drove her towards the boy's cabin, where she figured her brother would be unpacking.
She shouldn't have been surprised by the sight that awaited her. As she passed a dark haired boy walking out of the cabin, she entered to find Oli, bong balanced precariously between his legs as he packed a bowl to the top with ground up weed.
"Oli, are you fucking kidding me?"
she exclaimed, earning her a fair share of looks from the other occupants.
Oli rolled his eyes as he finished packing the bowl, and shoved the bag of weed into his pocket. In one fluid motion he slid off the top bunk, picking up the bong with one hand, and fitting the bowl into it with his other.
"Madi, chilllllllll,"
he said, unfazed by her outburst. Living with her for the past seventeen years had made him accustomed to her oh so righteous rage.
"Me and my new best friend Marisol are gonna go take in the natural splendor of Camp Red Arrow. You should join us,"
he said, looking down at his sister.
"Mom and Dad said no drugs. Or alcohol."
To the innocent bystander, the steely nature of her tone might have indicated that she wasn't fucking around. To Oli, it just mean that he was winning.
"Well, good thing they aren't here, because I brought copious amounts of both."
The taller Nichols twin flashed his sister a smile, playful and nonchalant, before.
"Why am I not surprised? Y'know, I could write you up,"
Madi said, resorting to the only threat in her arsenal.
Oli laughed and shook his head. If he was afraid of any actual repercussions, it didn't show.
"Sis, totalitarian camp counselor is not a good look for you."
He turned to Marisol, his effortlessly charming smile spreading across his face.
"Don't mind my sister, she's all talk,"
he said, before stepping around Madi and out the door.
"Anyone who's here for a good time, feel free to follow me,"
he called out, before starting a trek down to the beach.
Madi fumed, but didn't follow, stewing over the blatant disrespect that she certainly should've expected. This was going to be a long summer.