---
---
---
A Night To Remember
, yeah, that was what we called it. Our theme for the Prom. We had no idea just how true those words would become. The prom was held in the gym. That's how it was done in smaller towns. We decorated it with streamers and balloons and all that stuff you can pick up at Party City. We had a local garage band playing sets with a DJ throwing out the some music when the band took breaks or if people wanted to hear something the band didn't know. The entire graduating class was there, dolled up for the evening. Couples danced together during the slow songs while the wall flowers sat there awkwardly off to the side at the tables scattered around or on the bleachers. Cliques were huddled together gossiping and patting each other on the back. You know, it was your typical Prom. That was until everything changed and it truly became
A Night To Remember
.
"Yes, I have the envelope. Is it time for that already? Okay, get the band to finish the set and I'll announce it," Ada said, speaking to one of the members of the Prom Committee she was head of. Ada, involved in everything as per usual. It didn't surprise anyone when she was elected head of the Prom Committee. She was pretty much friends with everyone. If she wasn't friends with them she at least knew who they were. She was one of the few that was able to bip between the cliques and not get bullied about it. She was just one of those people.
"Alright, I'll be right back," Ada said with that bright smile of hers as she leaned up and pressed her lips softly to Kai's.
"You two are disgustingly cute," Marc chuckled as he elbowed Kai in the ribs slightly once Ada had walked off. Marc didn't mean anything cruel by his jabbing at Kai, he meant well.
Duty called. Gathering the folds of her ebony silk and satin gown in her fingers she walked over to the stage that had been constructed for the night and made her way up the stairs as the band wound down. Stepping over to the mic, she tapped it a few times with her free hand as she pulled out the sealed envelope from her small clutch.
"Evening Grimm High School!" she said in a chirpy voice as she smiled. "It's hard to believe that the year is pretty much over and done with. Tonight is the last night that the entire class will be together other than graduation; after which we will will begin the next chapter in our lives. Some of us will move far away and maybe never look back. Some of us will remain and begin our adult lives right here at home. Either way, tonight will be a night for all of us to remember. We will remember the smiles and the laughter; the loves and the heartbreaks. Somethings we will try to forget, somethings we will wish we could still hold on to as the memories fade; like the way Mr. Black does knee slides down the hall before a prep rally," she said with a little bit of a laugh. Mr. Black standing there and striking a rather over exaggerated air guitar.
"Right, is that something we are supposed to want to remember?" she asked playfully.
"You know you kids won't forget me," he laughed.
"Yeah, or the way you and him both seem to wear the same cologne. Od' De' Dank is it?" March said under his breath to Kai with a smirk on his features.
"Right, okay. Time for what you all have been waiting for, drum roll!" Ada said as she undid the wax seal on the envelope. Her smile brightening even more so when she saw the names on the card. "Our Prom King and Queen for the Class of 2006 is Atlas Sterling and Ashley Cunningham!" she announced as the spotlight fell on the two chosen ones.
"Who actually voted that for prick?" Marc grumbled a bit shaking his head.
"Come on you two, get up here!" Ada said as she waved them over to the stage. Once they were there she placed crown on each of their heads. "Our Prom King and Queen everyone!"
Right then was when everything changed. The balloons were released from the net that hung in the rafters of the gym, the floated slowly to the ground below. Ada stood there clapping for the two but the smile on her face slowly faded as something got her attention, her eyes being drawn to the netting. Her happy features faded quickly to ones of horror and disbelief as a blood cuddling scream came from her lips and she stood there shaking, dropping her clutch in the process as she pointed to the netting.
The spotlight quickly moving to where she was pointing. There with her arms and legs tied to the netting was Simone, half of her skull bashed in flat as drying blood sickeningly clung to her face and clothing. Her dead hollow eyes staring blankly before her. The pink lace gown she was dressed in covered in blood. All hell broke loose at that point. Some screaming, some just gasping in shock, even a few threw up right then and there on the floor. Girls clung to their dates and buried their heads trying not to look. Teachers quickly trying to usher everyone out of the gym.
Marc just stood there looking at Simone, he couldn't believe what he was seeing. He had asked her to prom, she had actually said yes after a lot of protesting. Then when he showed up to get her for the night, she was no where to be found. He figured he had been stood up. No one knew, he hadn't told anyone. It was going to be a surprise. So no one thought anything about it when he showed up stag.
"Kai, get Ada out of here," he said quickly as he began to help usher the rest of his class out of the gym, helping some of them up of the ground as they got knocked down in the middle of the panic.
Cyn just stood there with her arms over her chest looking at the body hanging above her, a few drops of blood dripping down from Simones body and onto the girls arms. "Well, seems she had to crash the party; typical."
---
---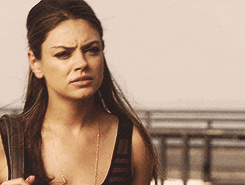 ---
Location:
Bench Outside the Grimm H.S. Gym
Interacting With: With her own memories and thoughts
---
Ada shook her head as she pushed the memory of that night from her mind. That had become a night she wished she could forget. The look on Simone's face still had not faded. She remembered it like it was yesterday. That night seemed to be the night that everything fell apart. The town turned from a small little hamlet where everyone trusted everyone into a place where everyone suspected everyone. It wasn't until Cyn was convicted of the murder and carted off to Shady Pines that things finally started to get back to normal but in truth things had never been the same. The murder still had lingering effects on the place, more so now that Cyn had been released after her conviction was overturned.
Ada thought back to the days that followed the prom. The so called investigation. It was a joke. The bat used was kept in the garage of Cyn's home, anyone could have gotten a hold of it. The blood on Cyn, Ada had seen it drop on her. It wasn't there earlier that night. Yeah, Cyn had motive but most everyone did. Even Ada had had run ins with Simone. The dress was one of the big pieces of evidence but Ada knew Cyn; the girl was brash but she wasn't stupid. She never would have used a dress she had been seen wearing just six months ago at Homecoming. It was too obvious.
Ada had been glad that she was moving for college and excited to start the next chapter of her life. She remembered another night. The night Kai had let her go. That night was like the night of prom in a way. One of those she wished she could forget, one of those memories she wished would fade. Kai said he didn't want to hold her back. Setting her free that night though had tethered her to a world of what ifs.
Taking a deep breath she leaned back a bit and pushed another memory out of her mind. It was time to get to work, duty called. Rising from her seat she adjusted her bag on her shoulder and brushed her hair out of her face as she made her way into the gym to meet up with the rest of the group that was in charge of the reunion. There was to be a dinner tonight, a mixer of sorts. Tomorrow a picnic out at the park during the early afternoon after which there would be the annual fall carnival. The next day would be another dinner and a dance. The Reunion Dance was usually held at the Gym but for obvious reasons it would be held at The Grimaldi Manor instead for the class of 2006.
Stepping into the gym, Ada plastered on a smile, refusing to gaze up at the rafters, as she looked around for the rest of the group. No one was there yet, seemed she was the first to arrive this morning. Dropping her bag on the bleachers she decided to go ahead and get to work; pulling out tables and decorations that had been delivered to the gym the night before. It was time to set up. No use waiting around for anyone, they would be there soon enough.