---
---
Carolina Reed
]Location: The Palace - New York City, New York
Skills: Astral Projection
---
---
Carolina hadn't really gotten to much sleep the night before, she was at her desk just drawing a little bit but she was also nodding off occasionally as well. She had a cup of coffee next to her as she looked around the art studio that they owned together the three of them, as she looked over at October and smiled softly. She returned the kiss and hugged Annie as well, before standing up and stretching a little bit. She also did try contacting her sister, but she wasn't able to at all either which was a little bit of a problem as well, but she knew that Cass was most likely fine as well. She looked over towards October and Annie as well when she mentioned the public execution which she didn't really like at all or even witnessing.
"Well for the executions it should be open since Magneto really does like putting on a show for the whole world to see. And also to find out who changed reality here as well." Carolina said to her friend, as she looked towards October once more a part of her really did not want this reality changed she had everything she could ever wanted. And she was married to the love of her life, however she was dead in their own reality as well which she didn't mention yet either. "And since we did save the Queen's life, they could let us in easily as well to." Carolina said softly.
---
---
Cassandra Reed
Location: Human Resistance HQ, New York
Skills:
---
---
Cassandra leaned back in the chair that she had been sitting in, looking at the others in the Human Resistance, it was good that they all were able to remember the main reality. And they would be able to hopefully try and fix things, as she leaned forward listening to the plan to attack the Palace during the public execution. She looked over towards Novikova opting to go on the group to attack Magneto, and his forces, and suggesting Maria go as well, and Tinley as well offering to join the stealth team. She took a moment also and looked at Max she still wasn't really sure what to think of him, but since he was in the palace before he could be useful.
"I suggest Harry Potter go on the stealth team and we can try and bust the prisoners out who arent up for execution today." She suggested Cassandra was also worried about her sister, she hadn't contacted her since yesterday and she left her phone in the quinjet as well, sighing slightly and leaned back and looked over towards the window. "I can go on the assault team, And I am tougher to take down as well to. I could also give us cover since we are in winter right now I can try and give us some blizzard conditions, so that it could hide us getting inside, unless we are all sling ringing in?"
---
---
Maria Smith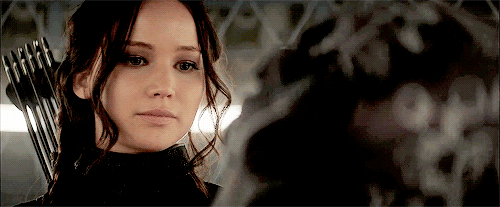 Location: Human Resistance HQ, New York
Skills: N/A
---
---
Maria looked over towards Novikova for a moment when she opted her to go on the stealth team, sure her skillset was a little more tailored towards stealth missions, but she was also more than capable on taking the frontal assault approach as well. She knew that Novikova was also capable on fighting as well, she did make a good point as well. "I don't mind going on the stealth team." Maria said though she worked better with her girlfriend as well. She looked towards Hawkeye for a moment when he mentioned about Klara she hadn't seen her either since the night before.
She wasn't sure what had happened to her either, but since they were in New York the heart of Magneto's little kingdom assumed that something bad may have happened to her. "We should assume that she may have gotten picked up last night or something. But that's just my theory though." Maria said softly as she leaned back a little bit and looked towards Tinley when she said she would be joining them as well.