Lauren Ridgeway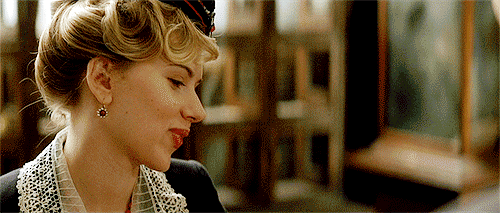 Location: The Ferry Main Deck: Elite Deck (Dining Room)
Skills: N/A
---
---
Lauren would look towards Reginald and nodded a bit as she took in his advice it was has been quiet a while since she had this kind of fine dining. "Thank you. And it's fine you may address me as Mrs. Ridgeway if that is what you'd like I don't mind it at all." Lauren said as she was given course after course, enjoying the food as she listened to Reginald eventually he went to answer her question. "I am sure your family is very proud of you." Lauren said towards Reginald and gave him a friendly smile as she whipped her hands off with a napkin. As the final dish came out to her along with desert Lauren quickly started to dig into it as well as she looked around at the other guests that were on the Elite Deck.
Lauren then started to think for a moment as she thought about all the other people that they had lost rather recently which was sad to see them all die. "Also my condolences to your nephew Lord Major." Lauren said softly as she finished up the rest of her food and leaned back in her seat looking up at the server nearby. "I'd like some food to go as well if possible." Lauren said, she wanted to make sure that Mahendra had some food to eat and also she wanted to have some of her own in her cabin if she ended up getting hungry.
"I did bring some of my family's stuff with me it's in my cabin if you'd like a bottle." Lauren offered Reginald, even though it wasn't something as fine as wine it was still very good and strong as well. "Coffee would be great as well." Lauren said, as she took a quick drink from her wine glass.