---
---
Callie Johnson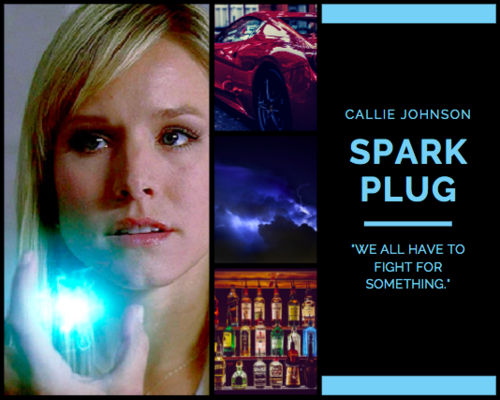 Location: Omega Building: Renegade's Apartment
Skills: N/A
---
---
Callie looked over at Veil as she gently squeezed her hand and gave her friend a comforting smile, maybe they all would be safe here and this would actually be the safe haven for all mutants around the world. As she followed Renegade into the building she looked down as her outfit changed from the white spandex hospital clothes to something normal. She now had a leather jacket, and a black tshirt with a pair of blue jeans, and a pair of boots. She turned to look over at Max for a moment and gave him a slight nod grateful for the outfit change, she didnt really feel comfortable wearing the tight fitting spandex anyway. She still had no clue how they would have changed her clothes while frozen in a block of ice.
"We should probably ask about housing or something so that we all can stick together if it's possible." Callie whispered to Veil, it wasnt that she didnt trust this place, the whole group was pretty much a family now at this point now. And if this place had any of the bad mutants who had attacked them in the past then they would be better together. As they entered Renegade's apartment she looked around to see some of the pictures seeing ones of both Jack and Casper. "You two looked cute as little babies." Callie decided to tease them a little bit.
When Renegade kicked over the chest she went over to see her clothes that they had before being frozen along with her wallet, she opened it seeing that none of her things were taken and slipped them into her pocket. She also lifted up the clothes she had with her tossing them over her shoulder and her old shoes in her hands. "Thank you for keeping our things safe." Callie said towards Renegade she turned to look over her shoulder towards Havok who was eerily quiet and made her way over to him. "Are you going to be okay?" She asked him.
---
---
Kristina Smith
Location: Omega Building: Renegade's Apartment
Skills: N/A
---
---
"I'd definitely would love to go there at some point if you don't mind showing me around that is." Kristina said to Sunshine giving her a bit of a smile, this place looked so peaceful and amazing as well to. She followed the others into the building when she looked down as her clothes suddenly changed to a simple blouse and skirt as well, glad to be out of that tight spandex hospital clothes. She didnt know who this Forge guy was as she entered the building it felt really nice and comfortable to be inside actually. Eventually they made it into Renegade's apartment and looked at the trunk that she slid over letting Casper, and Callie go first before making her way over towards it.
Kristina pulled out her purse and went to make sure everything was still in there while ignoring Zari going off about her things, she was satisfied that all of her things were there. She was about to grab her clothes, seeing the bloodied shirt she was wearing she hadn't had a chance to actually change when she was recovered from the gunshot wound when they went to go and disable the terrigen bombs. Kris decided to leave the shirt in there and grabbed the rest of the clothes she was wearing before draping them over her purse. "Thank you." Kris said to Renegade.