---
---
---
---
Seven months have passed since the Fall of New Rome, the survivors of the Legion regrouped at Camp Half-Blood much to the dismay of Mr. D, he allowed them to settle in Camp Half-Blood. Chiron provided the Legion with tents and any supplies that they needed to, he contemplated on offering them to split the cabins, but thought that it would lead to a lot of drama to the campers and legionnaires. The Romans ended up settling in the woods not to far from where the Greeks had their cabins. The Greeks were asked to remain in camp due to heightened monster activity across the US, as Satyrs brought some new campers, while others never came nor their wards that they were assigned to protect. Camp Jupiter and Camp Half-Blood also had been working on doing some joint War Games together, and the Romans participating in the Greek's events like Capture the Flag and Chariot Races so that they could try and work together with mixed results.
The Legionaires reserves were also put on standby the ones who had fulfilled their service to New Rome and Camp Jupiter as well, and would come to Camp Half-Blood on request. One Probatio Waverly Watts had chosen to leave the Legion in their most desperate time of need, and branded as a deserter and exiled from the Legion and any and all services to Legion were revoked and cut off from her.
During the Winter Solstice where the Greeks were allowed to go to Olympus, however tensions between Zeus, Hades and Poseidon werent good at all really as the three brothers. There wasnt a reason why they were arguing but the visit ended up being cut short, weather started to become much worse blizzards across the east coast, and wild fires over in the west coast as well. It was now the dead of winter in Camp Half-Blood, inside the camps barrier a light snow was coming down unlike the outside as it snowed heavily thanks to the camps protective barrier from Thalia's Tree, the Golden Fleece and Athena Parthenos keeping the harsher weather and monsters out of camp.
It was the early morning as the sun was barely rising as well, a Satyr and a young girl were running through the snow some roars could be heard from the distance but couldnt see due to the heavy snow outside of the barrier. "Just a little bit further you'll be safe here." The Satyr told Stella as they could see the boarder of the camp coming into view now.
---
---
Kiera Donovan
Location: Camp Half-Blood Poseidon Cabin
Skills: N/A
---
---
Kiera slowly yawned and stretched out slightly as she looked up in her cabin, one of the perks of being the only kid of Poseidon she had gotten the whole place to herself. And her girlfriend could sneak in or crash anytime she wanted to as well, and enjoyed the company as well to. She had a thicker blanket with her as well as some warmer PJs, there was a small fire place going on as well keeping her warm due to it being cold.
Seeing the sun slowly coming through the windows Kiera walked over towards it, seeing a light snow coming down it did make the scenery rather pretty as well to. Kiera went to her trunk and pulled out her clothes for the day as well as her jacket, slipping them on as Kiera was getting ready for her day. The camp had been pretty busy the last seven months since the Romans had been crashing at the camp, not that she really minded either as well, they needed somewhere to stay after they lost their home. Kiera headed into her bathroom and brush her teeth before heading out.
---
---
Kristin Reynolds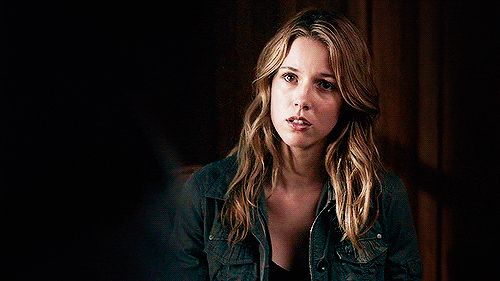 Location: Camp Half-Blood, Athena Cabin -> Dining Pavilion
Skills: N/A
---
---
Kristin slowly woke up looking over at her brothers and sisters, some of them were just waking up, while others were sleeping in some and while others were working on various things like any kind of school work they had. Or even working on some designs and whatnot, as she stretched out, Alannah was just coming out of the bathroom with a towel wrapped around her forehead to dry out her hair somewhat. "Good morning." She said as Kristin smiled and nodded as she stretched slightly, and got out of her bunk sharing it with a younger camper. "Morning." She said as Kristin opened up her chest pulling out her clothes for the day and headed into the bathroom getting changed, deciding to take a shower later, Kristin went to brush her teeth.
"Wanna head to breakfast?" Kristin asked looking at her half sister and nodded giving her a smile. "Sure thing." She said as they both left their cabin, Kristin putting on her jacket and hat making her way towards the dining pavilion. Seeing some other campers there as well as some legionnaires who were sitting in their own designated spot. Kristin started to grab herself a plate and glass, some toast, scrambled eggs and bacon appeared as well as a glass of water. She sat down in the Athena table, wondering what she wanted to do today, as Kristin started to eat Alannah joining her with a plate of pancakes and bacon and a glass of orange juice.
---
---
Madalyne Crane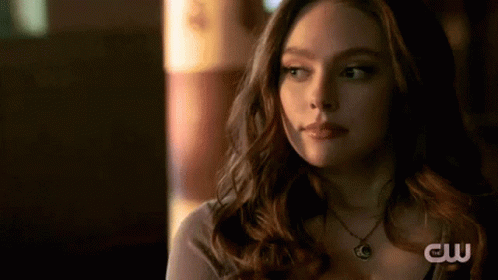 Location: Camp Half-Blood - Roman Side, Praetor Tent
Skills: N/A
---
---
To say the last seven months werent very easy for Madalyne dealing with the Fall of New Rome, as well as dealing with her curse and having to shift during every full moon was never fun at all really in her opinion which was really hard. She managed to get some control and able to shift at will but always having a hard time controlling it. Though she did like the small perks of having heightened strength and senses as well were helpful to.
She slowly woke up and stretched out slightly, she and Nancy shared a tent while the cohorts had to stay in one large tent together Madalyne cracked her neck slightly looking over at Nancy, her pet dragon was curled up just above Nancy's head. An occasional puff of smoke coming out of it's nose. "You up Nanc?" Madalyne asked as she stretched out and cracked her neck slightly, luckily everyone had beds in the tents as well to make them comfortable. The Greeks had offered some clothes for the Legionaires as well to Madalyne looked at the hideous orange shirt that the Greeks wore and cringed slightly. She really did prefer wearing the Camp Jupiter shirt way more as she went to get herself ready and check on their fellow legionnaires.