---
---
---
---
Wichita Kansas Willow's & Annabelle's Houses:
The traffic wasn't bad at all, and Annabelle would get there fairly quickly as well without any real issues, over at Willow's house there was another knock on the door and Willow's mother poked her head in again. "Is there anything else I can get you sweetie?" She asked her daughter. There was nothing else other then her parents adoption paper work, and the envelope with the key inside, nothing else would really stick out for her right now either.
Wichita Kansas Outside of Merlin's Warehouse:
Merlin held the door open letting Megan and Jack enter the warehouse, inside looked like it was somewhat stocked and containing some living spaces as well once Jack stepped inside Merlin closed the door and locked it as well. There were a few other people in the room, mostly older people for the most part around Merlin's age. "Can I offer any of you guys something to eat, or drink?" Merlin offered, as some of the people in the room whispered to one another, while others went about their duties.
Merlin nodded a little bit, he knew that they were being watched pretty closely right now as well which had started to become more frequent in the last few weeks. "Yes some of Maleficent's people have been watching pretty closely, which was why I had sent out the letters to all of you." He said as he made his way over towards a nearby table and pulled out some chairs, motioning for the two of them to take a seat. "And I am sorry for what had happened in the park as well." He said.
---
---
Sierra Finley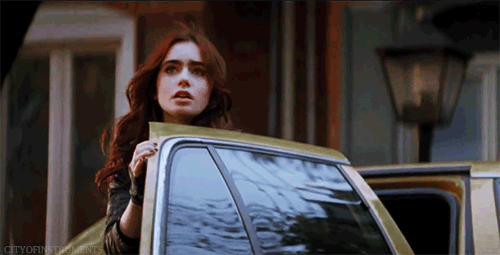 Location: Trail Head.
Skills:
---
---
Maleficent and Pandora had appeared, seeing the two girls nearby and hearing Rose talk she quickly waved her hands slightly and then they were invisible now, to Pandora she would look a little bit transparent as well. "Just remain close and observe for now." She whispered to her daughter as she watched Sierra and Rose on the trailhead starting to move now.
Sierra looked over to where Rose had gestured to, she couldn't see anything at all either which made her wonder what was actually there or if Rose was just being paranoid. "I don't see anything, but alright i'll stay alert though." Sierra said, after what she did notice at the park she was also a little bit alert now as well. She thought for a moment about Willow and how she was actually doing, after all she did find out that she was adopted just a few minutes ago as well.
"Soooo, hows your dating life?" Sierra decided to ask as she started to make her way down the trail, and started to look around and eventually picked up a stick nearby and hefted it up in her arms and twirled it around slightly in her arms and smiled. "It kind of reminds me when I was little I would play in the woods whenever I went camping with my parents and i'd play with sticks and pretend that they were weapons, which was fun." Sierra told her
---
---
Layla Hood
Location: Chinese Restaurant
Skills:
---
---
Layla watched as Tinker got up and left, letting out a little bit of an annoyed sigh as she watched her leave and turned her attention back over towards Colby, Mathew and her sister, and shrugged slightly. "I don't mind giving you guys a lift to wherever you want to go." She said as she started to finish up eating the rest of her food and when their waiter came up. "Can I get a box?" She asked, he nodded and then headed off to grab a box.
"I think a maine coon or something like that, he's a red furred cat." Layla said as she rubbed her hands together when their waiter came back and handed them four boxes to take their food with them. Layla started to put her leftovers into her box, looking at the two of them and nodded at her sister. "Yeah just be careful with what we have in the car." Layla said, luckily their food had been paid for she quickly snatched her sister's car keys and stuck her tongue out slightly. "To slow, i'll meet you guys at the car." She said as she started to make her way out of the restaurant now.