---
---
---
---
---
---
Location:
Galacus' Ship
Skills:
N/A
---
---
They know that you're crazy,
the voice in the back of her head said, almost like it was taunting her. Mary let out a bit of a sigh, figuring that at this point she might as well tell people. Most people wouldn't be able to tell if a telepath entered their mind, but Mary wasn't like typical people. Ever since she joined the team, Xavier had taught her how to keep telepaths out, or how to detect their presence in her mind, it was something she didn't typically try to do. However with another voice in the back of her head, that made it more of near impossible not to notice.
"I know you are talking about me... I could feel you poking at my head Guin... It wasn't that hard to figure out," Mary said simply, before turning to look at the group. "You don't have anything to worry about though... What happened earlier was partially me myself getting more then a little annoyed with Sara... I shouldn't have snapped like that... And for what it's worth... Xavier knows and has known about um... The voice in my head for a while... First popped up after Mesmero, it's a bit of a long story... Look now is not the time to talk about this..."
As they moved along, they'd find what looked like an observation glass window. With one major problem with it though, and that there was a big hole in it, as if something broke through from the otherside. Broken glass littered the floor nearby. "So... As I said, now is not really the time to talk about this sort of thing, considering the fact that we might have to deal with aliens that might want to kill us or something..."
The area around them darkened slightly, and there was the sound of something further down the hallway, and from the shadows, they'd be able to see the creature.
The creature
loomed from the shadows, and Pietro's face sort of paled. "So... Anyone ever seen the 80s sci-fi horror movie Alien? Cause that looks like a Xenomorph... And they are not easy to fight..."
---
---
---
Location:
Galacus' Ship
Skills:
Light Manipulation
---
---
"Well things seem to be going well..." he said, seeing that Annie had taken out one of the Phalanx, Elizabeth had managed to shoot one with her arm. Though that wasn't really surprising, after all, the suits had been massed produce essentially in a rush, so they didn't have weapons, but Tony built the robotic arm himself, meaning it probably had a bunch of toys that they didn't know about. Carolina also possessed one and caused it to shoot one of the others. However, something else concerned him, and it was mainly the fact that there was movement nearby, as
10 more
showed up, making their way out of the shadows
Lance's eyes glowed with a bright light as he sent a giant blast of light flying, and once again, the light seemed to have a greenish tint to it for the moment, as it slammed and seemingly
vaporized
3 of the Phalanx. "For Asgard!" Thor said, with a bit of a smirk and a wink as he sent lightning soaring through the air, managing to electrocute 2 of the aliens. Things certainly were going well for them as long as no other aliens showed up that is.
Now it seemed things were shifting, as several of the Phalanx instantly started attacking the group. Several of the newcomers shifted their arms into blades, and they charged at the group. One sliced it's arm at Annie, managing to hit her arm, causing it to bleed a bit. Another sword rammed it's way into the Phalanx that Carolina was possessing. It wasn't enough to kick her out, but it was enough to hurt like hell. A few shot at Elizabeth, but because of her having hidden herself behind a console for cover, she was unharmed.
Lance unfortunately got blasted backwards with enough force to find the wall that seemed buried beneath the tech everywhere. However, he did see something that might be useful for an escape route, also known as the door out. "I found the door! Don't know about you all, but we might want to get out of here!" he said as he managed to reach the door.
---
---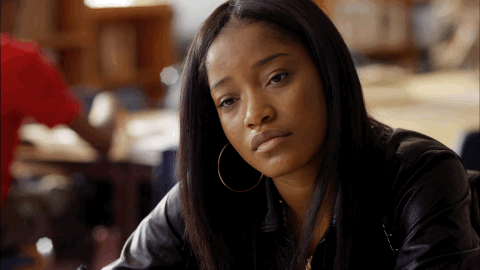 ---
Location:
Galacus' Ship
Skills:
N/A
---
---
Mira rolled her eyes slightly, since if there was any sort of alarm on the door, odds were that Neil by ripping the lock off to open it likely triggered it. "...Going to be slightly blunt... If there was an alarm on that door, taking into account a potential silent alarm... Well ripping off the lock might have just triggered it..." she said softly, looking over towards the doorway and peering her head into the room.
"Op geen manier lyk dit of dele van my huis regtig is nie... Afrika-oerwoud suid van die Sahara is duidelik..." she said, looking around the jungle area, and having switched to her native language without really even thinking about it. It reminded her somewhat of some areas near her home back in Wakanda. Areas south of the Sahara Desert had terrain and such similar to this, and her mind instantly started going through any sort of creature from Earth that would find this sort of place as home. She instantly started thinking of more dangerous creatures, as the sound of the rustling got closer and closer to them, but it did not prepare her for what
actually
was the creature.
It was a gorilla... A really really
really
big gorilla.
The gorilla
broke through the tree line, and instantly took a swipe at them through the doorway. Iris would get thrown backwards by the gorilla, and the creature started looking like it was breaking the doorway entirely, so that it could more easily move in and out of the room if need be.
"Wel, ons is so gedoem," Mira said instantly. "This is definitely a bit more complicated then we thought..."