---
---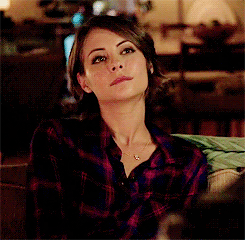 ---
---
Location:
Galactus' Ship (Team 1)
Skills:
Telepathy, Deduction
---
Allison was holding the gorilla back telekinetically, with Mary adding vines for good measure. Guin didn't know who Ridley Scott was - she guessed he had to be the director or writer of the Alien movie, with how much Bethany and Pietro were obsessing over him. As Mary instructed Guin to fire with her blasters, she didn't hesitate as she sent two blasts into the vines. The vines soon caught on fire, the flames surrounding the creature and she hoped that this random horror movie was right as to what this thing feared. "Think you can portal him now, Beth?" Guin called out. It was the closest they could get to incapacitating the monster.
Ignoring the little prickling feeling of envy at Pietro and Beth's geek out, she split her focus for a moment to look at the vital monitoring system. Lance's vitals were spiking. It reminded her of Banner's watch when it would start to beep incessantly at Stark Tower - when her father would have Happy and Pepper quickly take her and Lance out of there until Banner could calm down or Hulk out.
It's like he's going to Hulk out - fuck, he's going to Hulk out!
He's going to what now?????
Get really buff, really green, and really fucking angry,
Guin reiterated. There wasn't much she could do from here.
That's bad isn't it? Also how?
Not sure. Don't have time to figure out the how.
Guin then opened up a comm link with Team Two, figuring that they needed this information as soon as possible. "Lance is Hulking out. These suits aren't Hulkbusters. So... good luck!" she informed them awkwardly.
---
---
---
---
Location:
Galactus' Ship (Team 3)
Skills:
Minor Molecular Combustion
---
Neil wasn't sure which event to be more shocked by - the fact that the gorilla could talk or that it could move rocks with its mind. It seemed like something out of Dungeons and Dragons. Of course, he didn't have time to contemplate this before one of the boulders collided with him and Neil was sent flying backwards, the suit barely protecting his body from the immense pain. His injuries could have easily been far worse, but that gave him little comfort. Peeling himself up off of the floor, he glared at the gorilla and concentrated, holding out his hand.
He wasn't as practiced with molecular combustion as he would have liked, but his anger and his desire to protect Sara fueled him. Clenching his hand into a fist, the gorilla's eyes exploded, blinding the beast. He tried to do the same thing to the gorilla's hands, but he couldn't manage to pull off the trick a second time. "He can't see - at least not with his eyes," Neil informed his teammates, grunting slightly from the pain. The gorilla was telepathic too - that was something else they'd need to deal with. "Sara... Maybe you can copy the gorilla's telepathy and stop him?"