---
---

---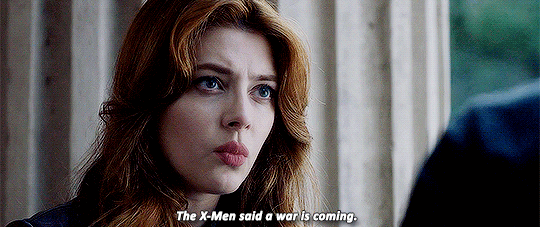 ---
---
---
Washington D.C.: September 8th, 2020 - 2:15 PM
---
---
Frost International HQ - Downtown Washington D.C.:
As if Emma had heard Jinx's mental complaints about the size of her vocabulary, she seemed to purposefully choose more and more extravagant words as she answered their questions. She was the White Queen of the Hellfire Club, but that didn't mean she couldn't also be extremely petty. And if Requiem and Jinx stopped to think about it, it would be easy to tell why - Sebastian Shaw hadn't informed her of any of this. Her supposed partner was treating her like just another suspect in this crime -
that's
why she was furious. "I will not be able to acquiesce to that request, Jinx," Emma said coolly. "You are in my abode - my realm, if you will - and I cannot allow you to go along unobserved. My telepaths have great power and a proclivity for this line of work, but theirs pale in comparison to my own abilities."
She curled her lips a bit in disgust as Jinx popped his bubblegum. "As for the marks on the floor, well... It appears the mongrel who stole from
us
was an amateur." She was eyeing Jinx innocently, though her gaze also could have been seen as accusatory. Only a member of the Hellfire Club could have stolen the Sentinel. Jinx and Requiem were suspects in this theft, just as the others. She grabbed a tablet from one of the nearby work stations and quickly typed in a string of code, before passing it to Requiem. It had the security footage, as requested.
"Two armed guards, three telepaths," she said, answering his question. As for his last one? "I am. I have a suspect in mind."
---
---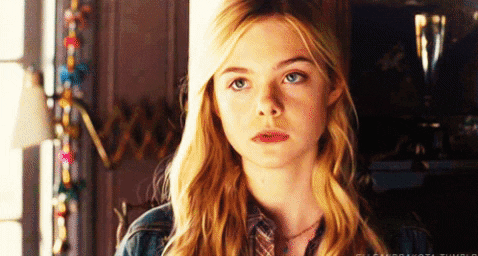 ---
---
Location:
the Morlock Tunnels
Skills:
Mediumship
---
"Hey, this is loads more fun than group therapy with Brenda," Casper said with a smirk. "Some of the people there shared way too much information... The things I could tell you about Kathy C. from Ohio, oh boy, I could write a book on her!" Tome had already left through the portal and it seemed that James had pretty much finished up his work on the generators, but Casper had no doubt that he would be able to find him again soon enough. He had found his brother by accident after going to Sephora that day, arriving just in time to see him getting into an ego match with a Purifier, so hey, finding James again would be
easy.
"Yay, Max is gone!"
Ben cheered, a bit too happy that his 'competition' for Jack's affections was gone. It wasn't like he could have much of a relationship with the stretchy mutant. Casper was able to see and talk to ghosts, but he wasn't able to project their images so others could see them. Any relationship Ben and Jack had would have to be facilitated by Casper playing telephone - or Jack dying.
As James took Casper's wrist, he blushed slightly at the gentle touch. The sort of men that Casper usually ended up involved with were a lot rougher than that - it was a nice change of pace. "Disappointingly sober, but hey, fine otherwise," he told James, before giving him a kiss on the cheek. "My knight in shining armor!" He grinned widely at him, before thinking for a moment. "Here, this is my number," Casper said, before telling James the number. "Give me a text or call when you want to get coffee."
Sunshine was finishing up the food she had made, still holding onto Fred the Dead Rat. While her discovery of the dead creature initially had been a joke to her, just another way to mess with people (i.e. Tome) but for some strange reason, she hadn't abandoned the corpse. She was keeping the rat close to her, as if it were one of her prized possessions. As Jack came up and approached her, her shoulders hunched defensively ever so slightly, but enough to be noticeable. "It'll look badass," she told him, rolling her eyes.
Sure, other people might have considered getting a brand as a deal breaker, but Sunshine didn't really care. She had lived her entire life on the run, searching for a place to belong to - somewhere to call her own. If the price of admission was giving up on any future prospects as a model or an actress, then
whatever
. Vanity wasn't worth being put back out on the streets and in danger. Plus, the Purifiers were clearly become worse - they had been insufferable ever since 7/15. She didn't want to give them another chance to hurt her. They had taken enough from her.
"Besides, not being a Morlock is dumb. Might as well just kill yourself if you go out on the streets."