---
---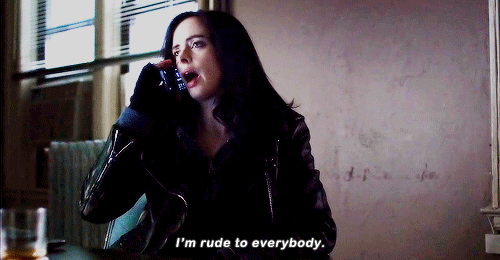 ---
---
Jade snorted, hearing what Congress' plan was to handle Magneto. She was surprised they had even managed to come to an agreement on a course of action in just over a year. Of course, she wasn't really surprised that their great idea was nuking New York City to rid themselves of Magneto. Either they were stupid or just blinded by their own sense of immortality and the notion that nothing bad could ever happen to them. This was exactly why Jade was going into the city to try to stop Magneto, even if it killed her. There were innocents in New York - kids - who could be caught in the crossfire. But now, it wasn't just the damage to one city that they had to consider.
Jade took the list, her eyes briefly flashing over the faces, before she folded the list up and pocketed it. "Yeah, let's go. Alex, if I die, don't bother recovering my body," she then added, looking at Jakobsen. She didn't care what happened to her body when she was gone. She had died once before anyways, so the idea of death wasn't as frightening as it might have been to someone else. Yes, she had done to hell, but that didn't bother her much either. She probably deserved it.
---
---
---
---
"Oh, me? I'm fantastic," Guin told Cass, forcing a smile. She knew that she likely needed serious therapy - that and medication. If it hadn't been for the X-Men, she probably would've been using drugs to cope with everything that was going on in her life - or rather, the loss of what had been in her life. She hadn't had the best relationship with her father, but they had been getting closer - and now he was dead and Guin could only blame herself for it. She should've asked for the Avengers to help. She shouldn't have blindly gone along with the plan to have a new team handle a threat of that scale.
Ironically, she was still doing that - she was still counting that they could stop Magneto. The only difference was, Guin didn't have anyone to lose anymore that wouldn't be doing the same exact thing. She didn't even care if she died, as long as Magneto bled. The ground shook and an explosion pierced the air. "They have to run out of buildings to blow up at some point, right?" Guin muttered. "It's not like Magnet Brain's got a construction crew going around building new ones for him to destroy."
There were seven assholes apparently responsible for this explosion. Guin wondered why Mary even asked who was going to go where - they pretty much regularly knew who was going in which group. Case in point, Guin was going to be with Carolina and Lance, the others who struggled with actually being able to effectively fight. "I'm with you too, Lando."