---
---
---
Present Day - The Castle: May 4th, 12,508 - 11:45 AM
---
@Nallore
@KazAlkemi
@LadyRunic
: "Oh, we can be a proper party then!" Minerva said with a grin, referring to a group of adventurers. As the others chatted about powers and shared information, she led the way from the docks to the town proper. The Port was based almost entirely on trading when it came to income, yet there were rows of houses and shops all the same. She continued to walk until she came to a boarded up house, noting a
little girl in yellow
standing in the lawn of the house next door.
"This is it," Minerva explained, her eyes brilliant with excitement.
"Excuse me, but you are going to die in there," the little girl then informed them.
@LadyRunic
: "I can have any attitude I damn well please," Esmeralda spat. She was not someone that could be tamed and did not take well to anyone exerting any sort of authority on her - even with the reasonable request to not be rude towards her host. She went past Rhys and walked over to Fayard, seeing that her son was fast asleep already. She placed a hand on his forehead gently, taking his temperature.
"Oh, my sweet little boy..." Esmeralda whispered tenderly to him. She then took a lock of Fayard's hair, grimacing a bit as he started to toss and turn. She then looked back at Rhys. "How are your divination rituals, wizard?" she asked.
@FantasyChic
: One of Meadow's companions whispered in her ear, yet the princess ignored them, shaking her head ever so slightly. While they were irritated with Fleur's lack of details, Meadow understood her position. This was not a world in which trust came easy. Some lived with the illusion that all was well - that the lands lived in harmony - yet she knew otherwise.
"The throne of the Small Wet Country Across the Sea belongs to my family - it is my duty to ensure that they have a proper ruler. A child from the wilderness, with no understanding of politics or diplomacy? The people deserve better than that," Meadow said. However, Fleur would be able to sense that there was more to it - that Princess Meadow craved the accumulation of power.
---
---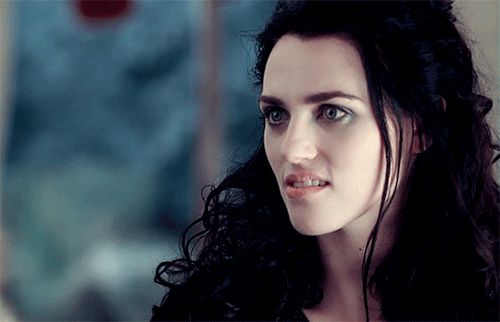 ---
Location:
Wizard Tower - 20th Floor
---
Arya nodded, untangling herself from Cuyler. She stumbled a bit as she went to the door and nearly vomited onto her pristine carpets, but she reached the door and tugged it open. She took a few steps forward and pressed a peculiar device on the wall - Arya had explained the
Magyk
behind it to Atkin recently, yet his eyes glossed over. "Rainbrook, will you please come up here?" Arya asked.
She was speaking into what seemed to be a mirror - only it was not her reflection it showed. Instead, there was a smartly dressed man in Ordinary Wizard's robes, with
curly dirty blonde hair
and a warm if not slightly mischievous smile.
"Oh, Miss Rincewind! Yes, um, yes of course! I've just got a...a bit of a thing to deal with but I'll be there in a mo'!"
Caspian Rainbrook replied frantically. Arya spotted a bowtruckle in his hair making a mess of it.
"Thank you, I need you to escort Mr. Eysteinsson into the Forest and aid him in running a few errands." A bit of color had returned to Arya's face - yet most of what seemed to be improvements to her health were all an act.
"Miss Rincewind...Your amulet..."
Caspian observed.
"It's none of your concern, Rainbrook," Arya snapped. "You are to mention this to no one. Do I make myself clear?"
Caspian gulped, looking like a small child scolded by their mother for sneaking a cookie.
"Crystal, miss."
---
---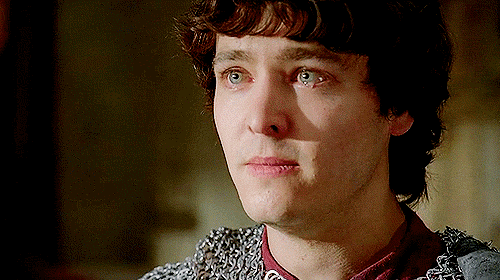 ---
Location:
the Palace - Attic
---
Myrus looked at Luna through tear filled eyes, having a horrible sense of dread as to what she wanted to talk to him about. It must have been about her impending engagement to Prince Tristan. He was all but certain that his sister was going to accept - she'd get to be a Queen and have all of the servants and fine things she wanted, things that Luna adored her entire life. Who could blame her, after all? There was no future for her here in the Castle, with Valda on the throne - and her little brother a mutant freak, whatever that word meant.
"O-okay, Luna..." Myrus said quietly, his voice barely above a whisper. Downstairs, Luna would practically run into Prince Tristan. The niffler was continuing to circle the heir to the throne of the Land of Long Nights, its butt wagging with excitement as it saw the viking sword that Tristan carried on his person.
It was shiny
.
"Wh-why are you questioning Skaoi? Sh-she's a mouse...harmless..." Myrus mumbled, confused. He then bit his lip, hearing Lyra give
an order
to the Queen. Even if Valda had not been a bit of a wild child, that never would have gone done well. Royals did not take kindly to orders. And it stung as well, to hear Lyra order him around. He never ordered her, treating servants as equals - but clearly the feeling did not extend both ways.
---
---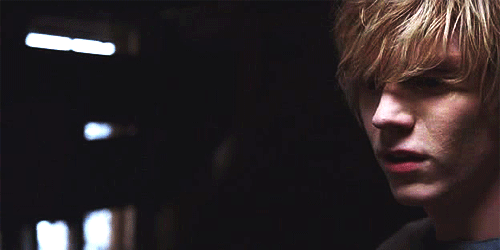 ---
Location:
Number 40 Alchemie Way - Living Room
---
Antonije was filled with icy hot anger, rage, and fear as his sisters appeared, coughing up blood. He was about to scream at Bruce to do something -
what the hell kind of god is he anyways?!
- when Bruce's father stepped forward and gave his sisters
apple slices
. Looking at the man incredulously, Antonije relaxed slightly as his sisters started to breathe again.
"Осећам се као да умирем..." Marya mumbled to Myth when she asked. Antonije's anger returned and he glared at Lance - god or not, he didn't care. "Хеј, хеј ти си у реду - бићеш добро," he then said softly to his siblings. He then looked back at the gods and Myth. It was very rare in history that people could scream in the gods' faces for a transgression. He didn't care if they didn't have anything to do with this
Sickenesse
but it was killing his only blood relatives.
"Calm down," Runa told Antonije, recognizing the mad look in his eyes. He didn't even really remember that Sylvi was snuggling up to him. "Anger will not help your siblings."
"And you can?!" Antonije screamed.
Runa nodded, making eye contact with him and not breaking it. She could feel his telepathic fit - the boy was lashing out at her, but she was Asgardian and it did not effect her as it may have a mortal. In fact, it was for the best that his anger was aimed at her. An attack of this force would have critically injured or perhaps killed another. "I swear it. Your siblings will live."
"...Your words mean nothing!" Antonije snapped, letting go of Sylvi. He threw the table in the center of the living room over to make his point and Marya coughed a bit. "I'll fix this myself, damn it."