---
---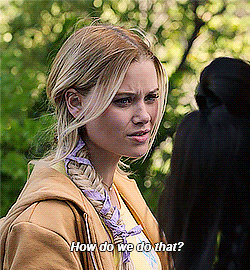 ---
Location:
Camp Half-Blood - Zeus' Cabin
Skills:
N/A
---
---
Andy was quiet, though Leda supposed that was to be expected. She had just seen something incredibly traumatic and horrific -
again
. It was enough to drive any normal kid insane, but Andy and Arthur were hardly that. They were the children of the gods. They would see tragedy time and time again in their lives, and all Leda could hope was that they were never numb to it like some had been today. The gust of wind signaled the arrival of one of her siblings - Tammy - and Leda relaxed slightly. The body was out of there and she was providing as much comfort as she could to these two kids in the meantime. "We can come up with a way to honor her together," she gently nudged them, hoping they would agree to help out. It would help them heal.
Arthur apologized, something Leda took as promising. The horrifying site of Ash's animated corpse must have been all he needed in order to learn his lesson. "It's alright, you're young and your powers are new... If you'd like, I could see if someone from the Hecate Cabin would be willing to help tutor you. A few of them also have abilities over the dead and they might be able to help you control yours, as well as think about how you want to use them." It was the nicest way to phrase
make you realize how fucked up raising your dead sister was
that Leda could think of.
---
---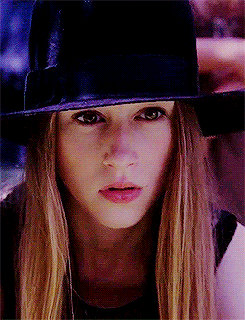 ---
Location:
Camp Half-Blood - the Big House/Infirmary
Skills:
Basic Medicine, Potions
---
---
Rebecca frowned slightly, hearing from Zeke that monsters had attacked the barrier. It wasn't completely unheard of, but she could hardly dismiss it as just being coincidence. The universe was not governed by games of chance in her experience - everything happened for a reason. She couldn't help but wonder if the barrier would be able to fail, if a large enough force of monsters amassed and targeted the demigods. Mr. D left quickly, the aroma of wine and grapes left behind where he had been. "We can head to the arena once we're certain Rosie is comfortable," Rebecca said.
She knew that Zeke ran the infirmary more or less at the moment, but she had to imagine he would agree with her. They hadn't had time to properly examine Rosie. Her fainting spell, even if it was connected to a vision, was something that needed to be attended do. Zeke had already informed her that they had herbs and such here that could be used for mortals, so Rebecca went to the supply and began to look through them for something that would help the Oracle. There were a few herbs that could be used to help Rosie regain consciousness and Rebecca fetched them, before going over to her. "Zeke, I'd like to give her these," she said calmly, asking him permission only since Rosie was technically his patient. "They'll help wake her."