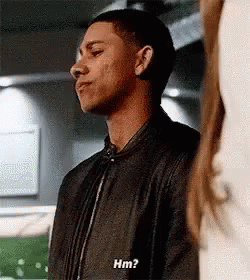 ---
Location
: The Mutant Underground's New HQ
Skills
: Electrical Engineering
---
---
Fuck.
Fuck.
Fuck.
James sat face in his palms, reeling after the conversation with Jack. There were a lot of mixed emotions right now and guilt was one of the most prevalent ones. He knew he shouldn't reasonably blame himself. He didn't know. He had no way to know Casper was recently released from rehab for drugging himself to the point of addiction to avoid the very issue he faced last night. He had no way to know he was feeding into the very problem Jack tried to ensure didn't repeat itself. Excellent. Now he was an enabler and Casper was looking for a way to maintain his fix.
And then, two of the three people he knew prior to this mess up and left. To the very people trying to kill them. He'd thought Leighton was cool with them. They worked together well as a team during the training session and afterwards trying to take down Vulcan and Magik. Sure, she definitely had some attitude problems when they first met but that was reasonable. She just stumbled randomly into the Morlocks after her life turned upside down. Should they have seen something? Maybe how they worked together was just a fluke. Maybe her stuck up attitude originally was how she really was.
And Max. That caught him completely unawares. The guy was a loose cannon for sure and needed way more training or practice or whatever someone did when they had magic but whenever he talked, he always wanted to be the hero. He always wanted to help people, even if what he was doing ended up hurting more than it helped. To hear he defected to a group that launched an attack on a place holding children--Max still shuddered thinking about how badly some of them had to be patched up--it seemed like a lie. But the evidence was in this building. The entirety of the group was here.
And Max wasn't.
James trembled with the emotions he'd been holding inside as Casper pestered him for the drugs. There was too much going on: the relocation, the defections, the betrayal. And James had just about reached his limit. James looked up at Casper and tried to keep himself in check. "I don't have your drugs, Casper. If that's all you want from me, back off. I won't have any anytime soon." James snapped at him as he stood off the couch. He needed to do something. Sitting on round stewing was driving him up the wall. Blink said earlier they might be able to get the electricity going again so he might as well dive head first into that. "I'm going to try and get this place working again."
James made his way around the new headquarters, peering around and through the broken wall pieces, following chewed and frayed wiring through both floors, and frankly losing hope that they could get the electricity running. It would take a lot of equipment, time, and effort James wasn't sure they were able to or willing to pull off. "Damn, there's a fuck ton of work to do." He muttered to himself as he made his way through the rooms.