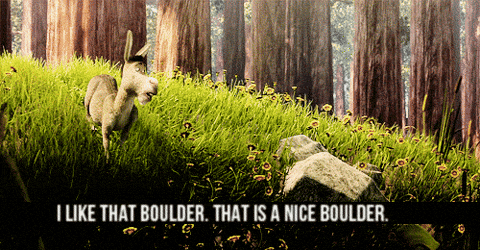 Collab between @HaleytheRandom and I
feat. Ariel and Sawyer.
The cup of water in her hand Ariel began to take small sips, the cool liquid gliding down her dry throat. It took a second for things to process for Ariel in her drunken state, but that didn't stop her from following Sawyer's gaze. As her eyes landed on Kavi walking out the door, the young woman felt her eyes tear up as her face began to feel warm. Wiping a few quick tears away, she sighed.
"You mentioned food, right? I think you did. Pretty sure you did." Taking another sip of her water, Ariel waved her hand in the air like she was swatting a fly away. "This dance blooows. Waddya say you and me head over to Waffle House? Waffle house sounds reaaallllyyy good right now."
Sawyer had looked just in time to see her wipe her tears away, his lips pressing into a thin line as he looked on in the direction Kavi had gone. Suppose they were broken up after all. Oh, yay. Someone who was in the same boat as he was. The joy. Maybe they could go eat their sorrows away while they sobered up at Waffle House. Sawyer chuckled at her mentioning the dance, nodding, "Fuck yeah, sounds bomb. Let me just.. real quick--" Sawyer quickly took out his phone and texted his two friends in their group chat that he was going to be leaving the dance and that they'd have to find a way home tonight. He knew they wouldn't mind.
Sawyer, keeping his arm under hers to keep her steady, started for the doors leading out to the parking lot. "Should I call an Uber for us, or would you be comfortable enough if I drove? I wouldn't suggest it if I didn't feel sober enough to drive. If I was alone, I wouldn't care, but… yeah, I wouldn't offer to drive if I was over
my
limit." He held onto her firmly as he reached out with a foot to push the door open, taking in a deep breath as they stepped out into the fresh night air.
Walking across the dance room floor, Ariel finally got tired of nearly tripping over her feet. Bending down and removing her shoes once they were through the door, it was a miracle that she didn't fall on her face. Heels in one hand, and latching onto Sawyer with the other, Ariel breathed in the fresh air. It was nice to smell something other than teenage body odor.
"Your car's fine. I came with Kavan, but I'm preeeeetty sure he and Archer will need his car, you know what I mean?"
Sawyer nodded and chuckled, Yeah, I know what you mean."
The boy walked around to the passenger side, a sheepish grin spreading across his face as he creaked the old truck door open. "Sorry 'bout the smell. My buddies and I pre-gamed the dance a little bit before we got here." He quickly cranked the window down halfway, looking down at her, up into the cab and back at her again.
"Uhm, just be careful getting up. Be sure and use the step bar, here." He was sure to point it out to her, placing a gentle hand on her back and standing close to make sure she wouldn't fall while attempting to get in.
Now that Ariel thought about it, she hadn't ever really seen Sawyers
truck
. The green was a somewhat decent color. The overall appearance reminded her of those trucks that you saw rednecks drive - yee yee, but in a classy way. It took a good second, but Ariel managed to get inside the truck without falling back on Sawyer.
"The smell's fine," she said, waving her hand dismissively. Once Sawyer was in the driver's seat and both of them had been buckled in, Ariel turned to him with a confused expression. "Say! If you didn't wanna come to the dance…. Why did you."
Sawyer chuckled humorlessly as he ran a hand through his hair, trying to avoid eye contact as he peered through the back window to back up before taking off down the road. "In short, my brother forced me. Jack and Kol kind of did, too. If I didn't, I wouldn't hear the end of it for the rest of the year. The boy's were trying to help me
'get back out there'
. Really didn't want to, but… can't say no to them even if I tried."
He let the silence between them hang for a moment before giving her a quick glance, his eyes quickly returning to the road as he continued. "How'd you end up coming to the dance with Kavan? You two good friends? I mean, clearly the guy is taken and not by a girl," Sawyer laughed with a playful grin. Suddenly he realized he had no clue where they were going. He'd never been to Waffle House before. At a red light, he quickly mapped it out on his phone and set off to their destination. To his surprise, they weren't far at all.
"Friends? Yeah. We are. Not as close as me and Mari or Archer but Kav's a great guy. We have a few things in common. I know we aren't close, but I'm kinda trying to change that a little. I'd still be there for him if he needed anything regardless."
Propping her head up against the door, Ariel let the soft breeze blow on her face, taking deep breaths. "I'm tired of dances, Sawyer. Tired of being told what I can and can't wear to them. I keep trying to go to make like…. Good memories, but…. Not a single Kings dance has been
good
for me. Shit's exhausting, man."
The boy nodded his head knowingly, sighing heavily before responding. "I totally get what you mean. Honestly, I haven't gone to a single dance till now. Only one I was actually
somewhat
looking forward to was Prom. Not one for dances, really. To be honest, I love dancing, and could totally school anyone at the dance, but… it just… I had plans for Prom that are no longer a thing, anymore, so. Yeah. I only went to this one so I wouldn't have to hear shit from my brother and friends, but I can't see myself going to any more school functions for the rest of the year, either."
Sawyer pulled the truck into the parking lot and looked inside the establishment as he parked near the front, unclipping his seat belt before reclining back into his truck's bench seat to look at Ariel. "Luckily, we only have to deal with this shit for a few more months. Then we're free to make our own choices.. Er, most of them, anyway. That is, unless you go to college. Then you got another four plus years to get told what to do," he laughed before continuing.
"I don't know where I'm gonna be, or what I'm gonna do, honestly. I know I want a Waffle though," she said, perking up slightly. "Let's go."