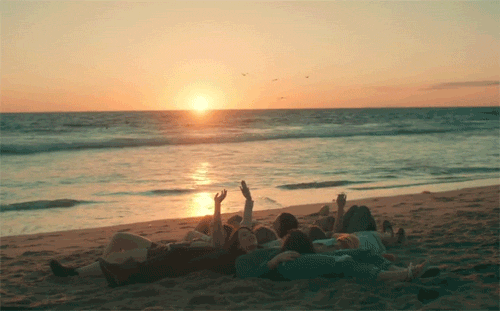 August 14th: Day one of one hundred and eighty. The beginning of King Academy's school year, as well as the start of senior class. One step closer to adulthood, one step away from the rules and regulations of adolescence. There will be laughter, tears, a few thrown punches, and above all, multiple stories to tell. People to whom have never gotten so much as a passing glance will suddenly find themselves at the center of conflicts they didn't think they would ever get into, relationships intertwining and tangling themselves between love, friendship, hatred, and a mess of emotions. The only thing you can really count on is that tomorrow's another day...although, that doesn't really mean it'll be a better one. But life goes on, and all we can really do is keep going.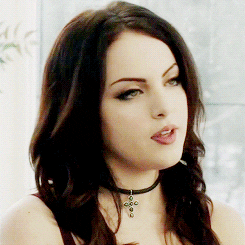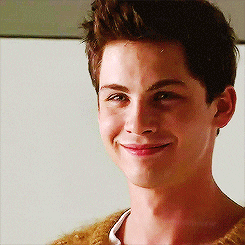 "Wake up in the morning feeling like P Diddy
Grab my glasses, I'm out the door; I'm gonna hit this city
Before I leave, brush my teeth with a bottle of Jack
'Cause when I leave for the night, I ain't coming back!"
Lucas Anderson's voice boomed throughout the neighborhood, which was quite impressive considering how large their property was. He had little regard for his weary neighbors, who offered a somewhat weak wave as the young man strut over to one of the cars in their driveway. He returned their greeting with an enthusiastic wave of their own, not noticing their sighs as they would continue on their way. Patting himself down, he was genuinely proud of himself at the moment. His uniform was clean, pressed, free of wrinkles, and above all, still in one piece. More importantly, however, this was
not
the same uniform he had last year. Turns out he had grown somewhat, a product of finally getting off his ass and actually hitting the gym more than twice a week. Granted, he had always been athletic, but a few extra inches to his height gave him a much needed confidence boost. And lord knew he needed it, especially after what happened last weekend.
Wanting to rid himself of those unpleasant thoughts, he chose to continue to sing. Unfortunately for him, his song was interrupted as Lucas was pelted with a rock. It wasn't painful, but it did make him yelp in surprise. Letting out a slight wail of protest, he threw a glare to his attacker. "Et tu, Vic?" He asked, watching his sister toss another rock in the air and catching it.
"It shut you up, didn't it?" Came Victoire's rather cheeky response.
Victoire was an ice queen through and through. Academically driven and needlessly straight-laced, she was a rigid young lady who excelled in nearly everything she did. And anything she wasn't good at, she didn't bother trying. It was a smart tactic all things considered, but Lucas really wished she would live a little. Not that that was going to happen anytime soon; now that their father had formally informed her that he wanted her to inherit his company once she graduated college, it was like her nerdness went into overdrive. Well, that's not entirely true. Most nerds were meek, quiet, and generally buried in their books. Victoire was strong, imposing, and unafraid to speak her mind. Which made messing with her all the more fun.
"I'm talking pedicure on our toes, toes--oh," The redhead seemed to catch herself at the end of the verse, eyes alternating between Victoire and Lucas, though he couldn't help but grin as Victoire would roll her eyes. "Good morning...?"
Nadia was his future stepsister. She was way more fun than Vic was by a mile. Sweet and eager to please, in real life she looked nothing like she did on the magazines. It had been a complete shock when Lucas had first met her: he was expecting this monstrous diva who thought she was better than everyone. But she was pretty down to earth, if somewhat a bit of a doormat, but she was great to hang around. Ever since she moved in, Lucas had gained an ally against Victoire, which the latter had found completely infuriating.
Knowing that Vic was probably going to start yelling at her for encouraging him, Lucas decided that he may as well take advantage of the moment. "Trying on all our clothes, clothes!" He continued, snapping his fingers to the beat.
"Boys blowing up our phones, phones!" Nadia continued giddily, letting out a giggle as Victoire promptly ignored them both and got into the car. Lucas threw her a wink as he got into the driver's seat, waiting until Nadia got in before driving off. Despite having his eyes on the road, he could already see Victoire writing in her planner, her notes covering a majority of the sheet. Nadia noticed as well, frowning slightly. "We haven't even gotten to school and you're taking notes?" She asked out loud, somewhat confused.
Without looking up from her writing, Victoire replied, "I always get a head start, I have a million things to take care of and if I don't start early, I could fall behind."
"Vic just wants to show off, that's all," Lucas stated, watching the girl put her pen down as she would slowly inhale. "Come on! It's senior year! As long as you show up to class you'll graduate, you know."
Snapping her planner shut, Victoire shoved it and her pen back into her messenger bag as she fished for her phone. Nadia grinned again, leaning back in her seat as she looked out the window. Victoire actually had a point about getting a head start on things, but taking it easy sounded way more appealing. Stretching her arms above her head, she stole a glance at her watch. It was still pretty early all things considered, but now that being 'environmentally friendly' was supposed to be a way for her fans to see her as more down-to-earth, or something. She honestly never really understood her mother's marketing techniques, but she did think this was as good an opportunity as ever to get a quick Snapchat in.
Positioning herself in the middle seat, she lifted her phone up and started, flashing a brilliant smile to her phone's camera. "Good morning! Happy First Day of school!" She greeted her viewers excitedly as the car came to a halt at a red light. She heard Victoire let out a slight groan of protest, but ignored her. Lucas smiled, giving the camera a wave, and placed his hand on the radio knob. "Carpooling is always a great way to make things green! So grab your friends, turn up the tunes--" Getting the cue, Ke$ha's Tik Tok started playing on full blast, causing Victoire to let out a yell as she covered her ears. "--and have a jam on your way to school! See you later!" Nadia shouted, and as she finished, she joined Lucas' singing. "Drop-topping, playing our favorite CD's, Rollin' up to the parties--Trying to get a little bit tipsy...!"
Lucas took off as soon as the light turned green, making sure to drive as quickly as possible before Victoire would decide to throttle him. The duo sang all the way, ignoring the grumpy brunette as they parked, and continued even after Lucas turned off the car. He motioned for Nadia to follow him as he closely followed Victoire, dancing around her as they continued singing. Their little ruse did little to distract her as she continued to walk, only pausing to make sure her skirt was smoothed out. She was used to Lucas' ridiculous antics, though she didn't quite appreciate Nadia tagging along so comically. Rather than pay them any mind, she situated herself in her usual spot by the school gates, crossing her arms and putting herself on alert.
Nadia stopped dancing long enough to raise an eyebrow at her, nudging Lucas slightly. "What is she doing?" She asked him curiously.
"Watching for troublemakers, druggies, strange older men, perverts...defending the peace of the school is something she takes pride in," Lucas replied with such confidence that Nadia didn't realize he was joking. "It's a thankless job, but she takes the responsibility very serious, for she is...President Victoire!"
"Really?" Nadia asked, her eyes wide as she watched Victoire.
"Of course!"
Finally deciding to quell Lucas' claims, Victoire let out a sigh. "No. I just make sure everyone has their uniforms and make sure they're adhering to the dress code," She corrected him, watching his rather smug expression.
"My version is better, though."