---
Felicia Astrid
---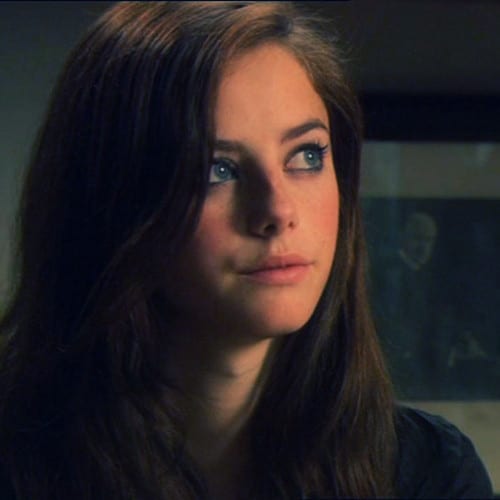 Location
: Community Center
---
Felicia's eyed widened when she saw the men suddenly begin to leave. She hesitantly stepped toward them, but she knew there wasn't anything she could do, and it wasn't like she could run to the FBI Agent back inside in time either. Before she could act, they were already driving off, and with them left the smell as well.
"Damn it..." Felicia muttered with a sigh, annoyed that they had gotten away before she could do anything. That smell was almost definitely sulfur, and even aside from that, the men came off as incredibly suspicious just on appearance and behavior alone. Well, she figured she could at least still go tell the authorities about the suited men, though she wondered if anything could be done anyway. As far as she knew, they weren't breaking any laws so far, so at best they might just be watched by the police. Better than nothing though, right?
It was then however when she noticed the growing hunger. It was subtle at first, but the feeling quickly began to grow into something much more severe, and furthermore, offputting. Normally she would've thought she was just really hungry, but something about this was just...
off
, especially as it had seemingly come out of nowhere. What was going on?
"I'm feeling pretty hungry too, but shouldn't we tell someone about those guys?" It was important after all, or rather, it should've felt important, but the hunger gnawing away at her stomach was already beginning to become too much for her. "...But, the FBI guy did say he would be working out of the police station, so I guess we can catch him later. So, sure, I'll go with you."
She didn't understand why she was making such an impulsive decision like this. She was just hungry! Her stomach of all things shouldn't be influencing her decisions like this! And yet, she almost had no problem abandoning talking to the cops in favor of getting something to eat. Even if it was with someone she really didn't know at all.
"P&W's sound good to you? I think it's the closest diner from here."