-Where it's all right to fight all night-
LINK TO DISCORD (WHERE LIVE CHAT ROLEPLAY OR GENERAL CONVERSATION MAY BE HAD):
discord.gg/rUR8pe5
Disclaimer: I don't need to hear criticism about my method of tiering or of all the specifics and innate faults inherent to related matters. The Colosseum doesn't operate like a courtroom full of lawyers. This is a judgement-free casual roleplay and get-together where the aim is to simply have fun. It is what it is, so don't get those technicality flavored undies in a bunch. If one of your characters doesn't fit into a designated tier, don't sweat it, we'll find a way to accommodate you, just as we'll accommodate everyone and afford them every reasonable kindness. If you have useful suggestions unrelated to tiering, you may send them to me over P.M.
Other than that, please behave like a decent human being. The typical rules of roleplay apply. You know the schtick, treat everyone with respect, read the notes, don't metagame, autohit, spam, ect.
-Thanks for reading!
-----------------------------------------------------------------------
An arena suspended high in the sky, existing in multiple dimensions each separated to accommodate a tier of power, a stack of cards wherein each card represents another face of the Colosseum.



NOTE 1

. One may move freely and fight freely between the Colosseum's upper layers (so long as you can find an opponent that agrees to fight you, as you cannot enter the Colosseum without a designated opponent and you cannot influence other combatants unless they agree to be influenced).



NOTE 2

. It isn't possible to harm or influence others without their acceptance, or destroy/transmogrify material objects outside of the fighting ground.



NOTE 3

. A low tier fighter may fight on a higher tier floor, but not vise versa due to the potential destructive capacity of higher tiers.



NOTE 4

. Like the fabled Valhalla, death is only an inconvenience. If you die, you merely reappear back in the stands of the floor your power correlates to, as good as new. One may travel from floor to floor by stepping into a flux sphere, found outside the Colosseum walls overlooking a boundless blue view riddled with nimbus clouds.



NOTE 5

. A fight will always take place in a separate thread or in the Discord chat. This thread's IC is strictly for character interaction/matchups/commentary. If your character is commenting on another player's fight, please provide a link to the match in your post.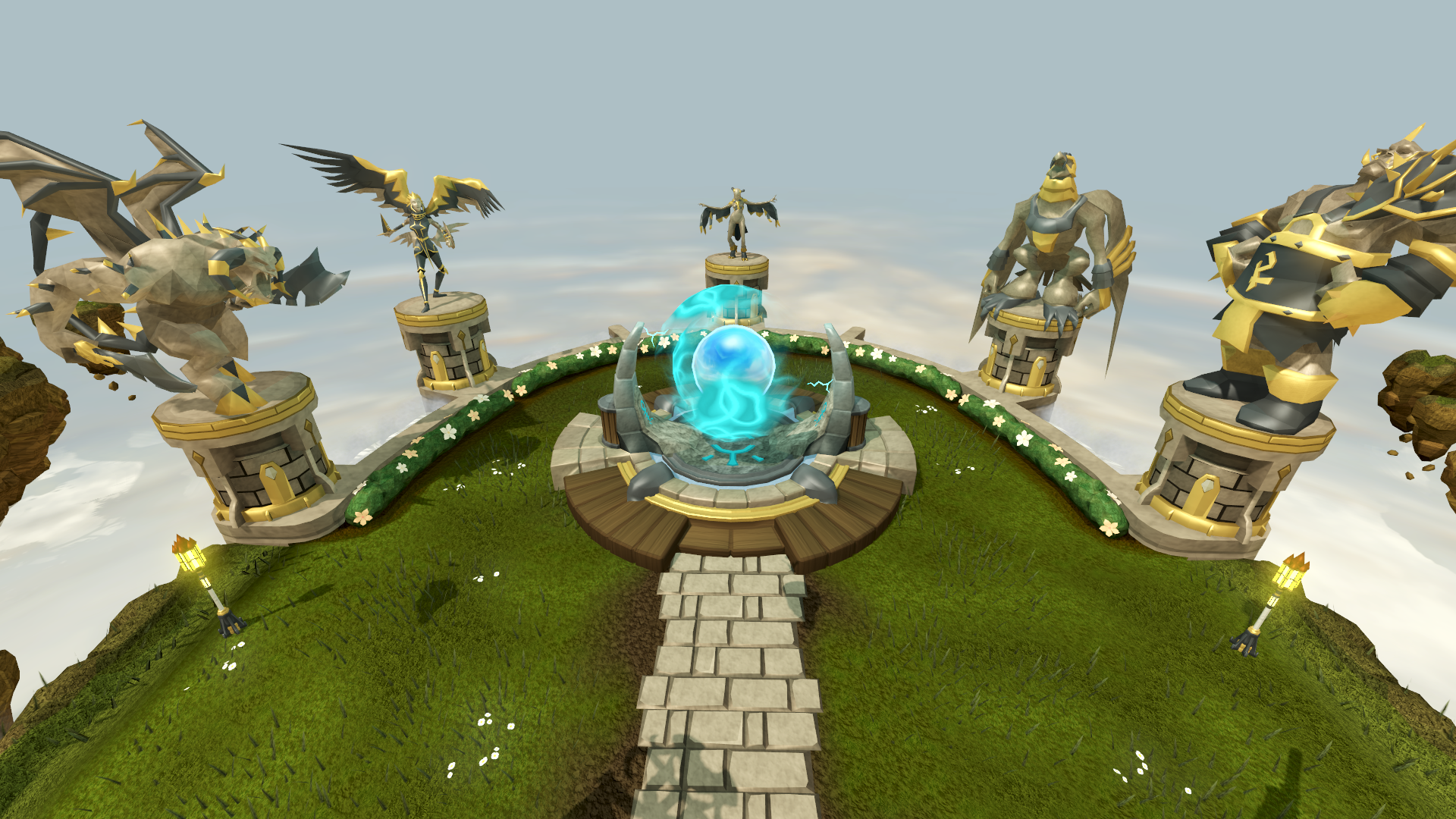 (Flux Sphere)

The fighting stage itself is ringed by water, for those who feel like letting their opponent go for a swim. Food and drink of every imaginable variety are available from vendors traversing the stands. Whether you come to test your might, or improve your skill, the Colosseum is a holy ground of combat that everyone may revel in.
You can have as many characters as you want in the Colosseum. Simply post your character sheet/sheets in the Characters section and they'll be assigned a Tier Sphere as a sign of recognition. If you don't agree with the presented Tier Sphere, merely tell me why via P.M and we'll come to an agreeable resolution!