-slides in-
Hello everyone!
-waves frantically-
I'm on the hunt for new role play buddies!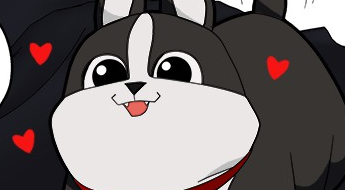 A little about me can be found by clicking here -->
Biography!
I have a couple 'rules' if you will so we might as well get them out of the way.
-deep breath-
-closes eyes-
3+ paragraphs.
Please write in 3rd person.
Past tense writing style.
Threads are preferred.
Feel free to push forward for the sake of the story.
(Side note: If you pull ahead too far, I'll mention it; I won't be mad at you or ditch you I will tell you 'hey I had plans can you pull back for me'. And I'd like you to do the same but don't make me sail the ship by myself okay? Okay!)
-peaks eyes open-
Are you still here?
….
Really?
COOL!
-happy dance-
Now that the hard stuff is out of the way.
-wipes brow-
Phew, below is some ideas; nothing's really set in stone so consider them 'idea sparkers', all of them!
Another side note: I am one of those weird people willing to play cannons if I know the show well, so don't be afraid to ask.
AND HERE WE GO!
-slaps up list-
Teacher x Teacher A School merger idea could work here!
Demon x Human
Angel x Human
Reaper x Human Pitch 1
Pirate x Noble/Stowaway
Nerd x Jock College or High School
Viking x Viking/Captive/Slave/Partner
God x Human Medieval, Egpytian, Viking, Japanese, Chinese, Modern Day Pitch
Celebrity x Fan/Celebrity/Reporter
YouTuber x Fan/YouTuber 'Cannons': Jacksepticeye or Markiplier
Assassin x Target/Assassin
Writer x Inspiration
Bodyguard x Client
Human x Mythical Individual Elf, Witch/Warlock, Dwarf, Someone within a Magical World
Human x Neko
Single Parent x Single Parent
Royalty x Royalty Arranged Marriage, Childhood Friends etc.
Royalty x Servant/Trainer/Guard
Best Friend x Best Friend
Roommate x Roommate
Student x Student
Vampire x Vampire/Human/Werewolf/Mythical Creature
Werewolf x Werewolf/Human/Vampire/Mythical Creature
Time/Dimension Traveler x Person who finds them
Slice Of Life Let's chat!
Medieval
Victorian
Fantasy World Designed by us, could be magic added to a standard world or all magic
Digital World
Future Times
Past Times
Ancient Times China, Japan, Egypt etc.
Fakes getting into something they can't handle
Arranged Marriage Any time frame
Explores or Treasure Hunters on a mission
Assassination teammates
Literal Partners in Crime/Crime for Hire
Dating Game Show
Meeting an unexpected match at a Match Making party but they hold a secret
Stranded Island, Planet, Haunted Place etc
Exploration Star Trek style, Hidden or Lost City Discovery Team etc
More might come but for right now this is what I've got.
-laughs-
PM me or leave a message here and I hope to hear from someone or some people soon!
Come play with me!