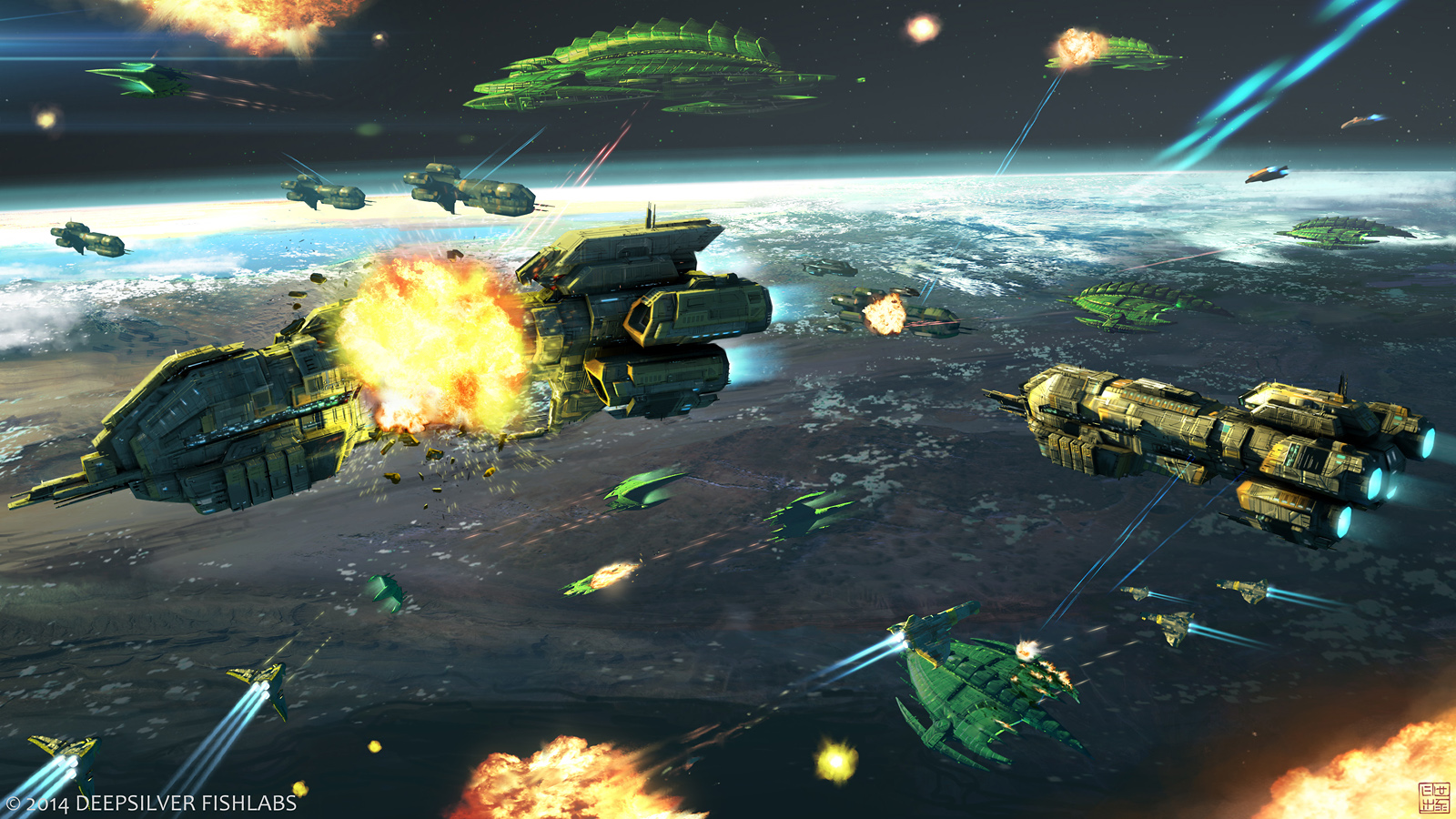 In a far off place and time, in a future that may or may not be our own, a civilization that spans hundreds of worlds across as many solar systems is locked in a struggle of survival. The noble, enlightened and just Interstellar Commonwealth, a democratic assembly of hundreds of races, working, living and existing co-operatively and in relative peace for hundreds of years has been sundered from within. A xenophobic, totalitarian and facistic faction has risen from within their own ranks. Having formed a power base on numerous worlds through subversive manipulation of people, corporations, and political interests, they built up a massive power base and military strength, resulting in a political and military coup, ultimately concluding in the mass execution or imprisonment of the rest of the Commonwealth Parliamentary Council under emergency powers, and the ascension and crowning of the former minister for the Hegara sector, a region of space comprising several dozen star systems, with many more falling under their sway due to their manipulations, as the Emperor, and the establishment of the Hegaran Empire as the dominant ruling power for what was once Commonwealth space.
For the last two decades, the Empire has rolled across Commonwealth space, forcing those still loyal to the ideals of the Commonwealth into hiding. Free systems still remain, politically neutral or maintaining tenuous alliances or relations with the Empire, mainly due to its' need for their resources. Though the Empire has influence across space through networks of informants, spies, and bounty hunters. Though, the same can be said for the Resistance and the Free Systems Alliance, the remaining systems holding out against the empires' advances, and covertly - or even overtly - supporting the Resistance in their fight to topple the Empire.
In the midst of this turmoil, among the rag-tag fleets of the Resistance, heroes are born. Among their ranks, the ones that most capture the imaginations of the public and exemplify the struggle are the pilots of the Resistance Starfighter squadrons. While it is boots on the ground and the big guns of the fleet that provide the means to achieve goals and strike a decisive blow, the Starfighters are there, in space or in the skies above the battlefield, acting as the sharp end of the spear. A rallying symbol for the troops to get behind, they are there; punching holes in the Empires' fleet to exploit, launching daring raids behind enemy lines, striking at locations, targets, or ships thought to be impossible. There are many storied and legendary pilots and squadrons.
But this story is of a small squadron, on a oddity of a ship. Their exploits will end up changing the course of the war against the Empire...