Francis of the Filth
Memelord of the Greatest Power Level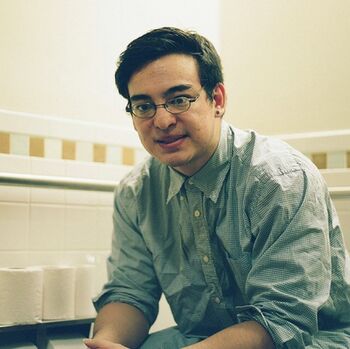 ---
Name
Dr. Francis of the Filth, PHD
Aliases
Filthy Frank, Papa Franku, Real Frank
Age
At Least 400,000 Chromosomes
Gender
Human(Debatable)Male
Languages
English, Japanese, Some Spanish, Other(Can Understand all separate languages of "Frank's Clan")
---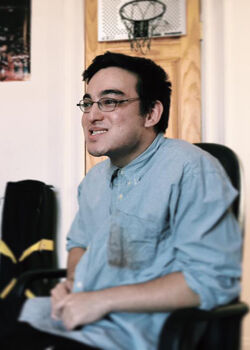 Height:
5' 7"
Weight:
103 lbs
Skinny, Black hair, Glasses, Neck beard, Wears a light blue buttoned shirt with rolled sleeves, along with any kinds of pants or footwear
---
Personality
Diseases:
Throat Cancer[Gives him the voice of a 50 y/o rapist], Weabooism [Reason for neck beard] Suicidal Tendencies, Filthiness, Random Retardation
Is extremely strange, and moans very loudly at sometimes random, making people feel rather uncomfortable. He has an extreme love for his friends and will protect them, especially pink guy. He has no sense of embarrassment and has the ability to do many things that normal people would rather kill themselves before doing [Viewer Discretion is advised:
youtube.com/watch?v=Z-Vuw-burI0
] He absolutely loathes pranks, even though he found their secret power. He loves music and is a good dancer and singer himself with many musical capabilities, complemented by his fellow clansmen. Has a thirst, like the rest of his clan, for the pusi. Hates sesame street.
---
Skills
PREFACE
All of these abilities require a varying amount of "chromosomes", Frank's power level and being, he is the only human who can multiply and share chromosomes. If he gets to low on these, he could pass out, or even die spontaneously. Usually has a long break period between hard battles to regenerate his chromosome count. Chromosomes also decay over time if not being regenerated over time, which is why Frank has lived so long.
Kancho:
An ancient technique from Japan passed down for generations even before humans inhabited it. The user makes a finger-gun with the hands by sticking the index fingers and middle fingers together and charges with them upon an opponent's ass at an unbelievable speed. The result keeps the victim shitting on the ground moaning in pain for at least a couple of hours. The aftereffect of this technique leaves the victim to never be able to shit again. It's a very difficult move to perform, however, Frank perfected the speed and velocity of this technique after years of practice. Missing the target of the technique is dangerous as it can break the fingers of the user.
Kanchou:
Kancho's enhanced version. By giving a bloodthirsty war-cry upon naming this technique, the power, speed and effectiveness of the Kancho is increased.
Reality Check:
Frank throws Reality Check text boxes that brings back any autistic being to reality.
Smoke Transportation:
Frank uses smoke to transport between realms of the omniverse [Not to be confused with the multiverse] possibly by the use of blunts or vapes to proceed the process.
Laser Beam:
Similar to Chin-Chin's ability, Frank can shoot out laser beams from parts of his body.
Lighting:
Frank can expel lightning from his fingertips.
Drake:
By summoning an amp, Frank plays Drake songs in order to depress his opponents and have them thinking about their ex
Energy Balls:
In addition to firing a laser beam, Frank can also throw singular blue energy balls.
Crotch Rain:
Frank can spray a blue liquid-like substance from his crotch area.
Frank's PhD:
Frank's PhD helps him to fight against the most ridiculous of enemies. From the insane wank of fanboys onto their favorite fictional character, to the most overpowered OC created by a fan with little to no imagination and simply wants their character to be the strongest. His PhD makes him immune to these characters and even causes them to become weak to Papa's attacks.
Summons:
The bread and butter of Frank, he can summon a few of his friends to aid him against the toughest of enemies, but wouldn't want to waste chromosomes on weaker opponents.
PTSD:
Can make people see disturbing images by giving them a unique look, whether in person or in a picture.
Misc:
Can sing, play ukelele, skate, break dance, nose recorder, strong sense of smell. Proficient with guns, can use STD's against his enemies. Can teleport short distances by using a large amount of chromosomes and sending out a beam to split a portal to where he needs to go (Rarely Used)
Weaknesses:
Weaboos (Terrible for this universe), Joji (Now Deceased), Chin-Chin, Very weak to attacks, and can be killed by anything a human can, and usually sends his minions in as cannon fodder.
---
Bio
Not much is known about Frank's past. He was protected and raised by Pink Guy, and is known among the peace lords as the boy who was born a million times. He has survived throughout all 3 versions of the universe, and has lived an extraordinarily long time.
Faction
UUD, because the UUC has to many good boys and couldn't handle the autism.
Theme