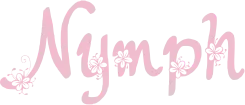 Location:
Star City Bank, 6th floor
Interactions:
Quiver, Stormcaller, Metamorph
---
The gauntlet was unaffected by Cora's lightning bolt. The same could not be said for the robber. If the blast wasn't enough to stun him the slugger arrow fired by Quiver pushed him back to the floor. He rolled backwards, screaming and cursing. The sound of the gauntlet and the crackle of electricity drew the attention of the second robber. He was positioned on the other side with the hostages.
"Nobody move..." He kept his weapon trained on the frightened group of civilians. He slowly retreated from the office area into the hallway. The robber was apprehensive and his body language betrayed what he was feeling. Weapon at the ready, a sound gun he investigated another set of cubicles. The sounds were coming from farther ahead, near the stairwell.
His eyes went wide when he saw his associate downed on the ground, groaning and unable to move. He stood face to face with both Quiver and Stormcaller.
"Nobody fucking move!!"
His voice was shaking slightly and he aimed his weapon at Quiver, pressing down on the trigger, only nothing seemed to happen. The pitch was too low to be picked up on by human ears. It would cause a steadily increasing feeling of nausea and dizziness wherever it was aimed. With his free hand he reached for his cellphone, calling up the other hostage takers to warn them.
"Guys, this is Theo, I'm on the sixth floor an..."
An intense fluttering sound came from the stairwell. A cloud of petals rushed into the hallway and enveloped Theo. He tried to swat it away, but they kept reforming. Eventually his movements slowed and he became calm.
He stopped talking, overcome by a feeling of serenity. Daphne changed from a cloud into a humanoid shape and turned to Cora and Quiver, putting a finger to her pink lips.
"What the hell is going on Theo? THEO?!"
The voice on the other end of the phone yelled angrily. Theo responded with a goofy smile, feeling dazed.
"Relax man..."
"What was that explosion??"
"No idea but everything's good here, everything's really good..." He hung up and just kept staring dreamily at Daphne floating in front of him. She transformed back and grabbed the phone from Theo's hands. Daphne tossed it back at Cora.
"Can you destroy this?"
She got on comms with squad C.
"Metamorph we might have been compromised on the sixth floor. I tried to diffuse the situation but I'm not sure it worked. The hostage takers called their associates on a different floor, but I.... had him say there was nothing going on here."
Just then she heard Vincent on comms asking on the status of things. The possibility of having to drop stealth was getting real. Daphne could feel her confidence wavering.