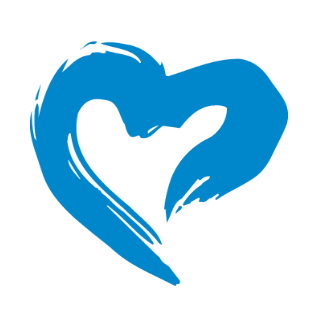 &
Crime & Punishment
---
Today threatened to be yet another day of the same. Neiya lounged on her new throne atop the colossal arena that now dominated her realm, and sat idle as a throng of Furies presented their warlike dancing in the midst of the theater. She had had no way of discerning what each of them were good for, and for some infernal reason she had thought to challenge them and reward each with a task fitting to their talents. She had quickly noted that they seemed to try and copy other successful candidates rather than develop their own ideas, and so Neiya had begun to organize challenges taken from the wild imagination of mortals on Galbar, stolen as she pried their minds during prayer. She had chosen to look at and influence mortals beyond her realm as little as possible until she had figured all this out, for once she was taking her existence truly seriously.
She wanted to be better, but had no idea how or what that even meant for her. She had thought back to Cadien admonishing her for letting her worshippers run rampant, but how was she to even know? Why was it her duty to keep tabs on and educate those who rightfully worshipped her? Was that what it meant to be good? Wouldn't that just choke their own direction on Galbar? It would be Neiya play-acting with living dolls, not a life lived. Such a life would never spark anything but a shadow of what it meant to love. A weak facsimile. If that is what Oraelia also meant by being good and being better then she wasn't sure she could ever make either of them pleased. She wanted to ask someone, someone the mortals viewed as good. She wanted to ask Oraelia, but the thought wrung her gut and burned her cheeks. What if she was disappointed with Neiya not knowing? Turned her away? Neiya gripped her throne tighter and bit her lip, staring down at the arena.
There were other gods that the mortals called virtuous and good. It was difficult to find a consistent image, but the twin of the sun was among them. Again, merely thinking about it made Neiya writhe in her seat. Gibbou… she would sooner tell Neiya to die than give her advice. There were others too, but Neiya had never met them or had already given them a tainted image of who she was. No. There was no one. If she wanted help, she would have to ask the only good deity she knew might answer, no matter how much it made her muscles restless and sent cold chills down her spine.
She had just about resolved to plan a visit after the thousandth challenge for her Furies when she sensed a stream of emotion cast her way. It began as a trickle of sadness, then rapidly rose to unbridled anger, rage and bitter despair. Neiya gasped, her eyes turning black as the stream of negative emotions blacked out her mind and awareness of what went out around her. It took shape in her realm, and all activity in the arena ceased when the vortex of energy began to reshape in the sky. Mortals ran for cover and others threw themselves on the ground to beg Neiya's forgiveness. Neiya herself sat frozen, drawn into the pain of loss and endless hate that assaulted her from beyond. There was an unmistakable taste of essence, the same heat that had flown free in her realm before. Oraelia. But this was all wrong. Pain. Anguish. Fury.
Oraelia? Is that you? What's happening?
She cast a lone thought against the stream of negative emotion, but no answer came. She wasn't sure it even got through. The raw physicality of it seemed to bleed through the basic link and began to hurt in Neiya's joints and throat. It burned and wore on her until she could take the torment no more. Oraelia was in pain.
Without a thought towards what waited beyond her own realm, the goddess lifted from her throne and hovered towards the portal to antiquity. The emotions did not subside, and for each moment they remained they mingled with a building panic. A sense of dread that the worst was happening. Neiya couldn't even imagine what that would be - but she knew that simply receiving this stream of pain meant that she was now involved. She had to act.
With her destination set for Oraelia's realm, Neiya vanished through her own portal.
---
Neiya had never been to Oraelia's realm but she had imagined it to have been molded in the Life Goddess' image. Full of green trees, long grasses, wild flowers and crystal clear lakes as far as the eye could see and whatever else Oraelia fancied. She had seen the vast beauty and majesty of the mortal world and imagined Oraelia was responsible for much, if not all, of it. What awaited her was anything but that. A vast sun dominated the sky, overshadowing the land. Most alarmingly was that this sun was fully eclipsed to illuminate Oraelia's realm in an otherworldly glow of red and black. Like a hateful eye, always watching. Oppressive in its gaze.
"...Oraelia?" she called, beginning to regret her decision to come here. This was not what she had expected, and the thought of what she would find gnawed at the back of her mind.
Much of what Neiya had imagined was there but it was wrong. The landscape was drained of color. The trees were grey and seemed to sag. The grasses and flowers were tinged with solar burns and like embers they glowed faintly across the landscape, while any water source reflected the eclipse. Animals cowered, finding safety under trees and in groups. Though Neiya could feel their fear, they seemed to be unhurt.
It did not take long for Neiya to find the true source behind that fear, for it came to her, dropping down from the shadow of the sun like a raindrop. Oraelia's voice cut into her as she approached, raw with emotion. "I should have known you'd come." she spat with venom. "What better opportunity to finish what you started so long ago? Oh Neiya, you should have just killed me then. After you defiled my Aiviri, after you lied to me, after you hurt me…" her voice broke as she arrived before Neiya. She wore her newest form but like her realm, it was wrong. Her golden eyes had been replaced by the eclipse and her tattoos were burning with solar fury, the color of red. The tips of her curly hair radiated a simmering glow and her black dress was burned and tattered. Oraelia fists clenched at her sides as she looked at Neiya with disgust.
"But you… You exist to cause me suffering, don't you? You loveless, heartless thing." Her eyes narrowed.
"Oraelia, wh--" Neiya began in shocked defense, but the sun goddess did not care, and simply talked over her.
"Why kill me when you could sow the seeds of trust with a smile, knowing I would try to make amends? And then when the time came, when you grew bored of pretending to care, you could deal me another grievous blow." Oraelia raised her voice, fists shaking. "You delight in it because you know nothing else. You are a slave to your own being because you are weak. You can't change and you never will. I see that now. It only took the death of my second child but I now know that you are nothing more than a snake." she outstretched her arms. "So come then, Neiya, Goddess of Betrayal, of suffering and vipers. Finish what you started but know I will not go down without a fight."
Neiya withdrew both her hands to her chest, guardedly watching Oraelia and trying to make sense of her words. "I-... I don't understand, Oraelia. What… Why do you speak such bitter thoughts about me?" Neiya asked with a voice that wavered more than she had planned. The apparent loathing on Oraelia's face, a cold and calculated fury, made her feel a deep stone roll in her gut, while all the same her subconscious self-admiration told her no one should ever speak to her that way. She tried to steel herself, reclaim who she was. Though her arm swept through the air with determination there was no such composure in her voice. "I am no s-snake! I have done nothing but temper myself. I spoke true then and you, you insult me by insinuating otherwise."
Oraelia gave Neiya a wicked smile, as the Sun Goddess began to drift around her, arms behind her back. "Insult you? Oh, I'm so sorry your majesty. How could I insinuate such things? That's what you'd like to hear, isn't it? And here I thought the snake had a backbone, but perhaps I was wrong about that too?" she said in a mocking tone. "Even your words, your very voice, betray you. How fitting." Neiya could hear Oraelia's voice in her right ear, soft but striking like a dagger. "You have always lied. Every word that comes from those poisonous lips of yours, is a falsity. You have even convinced yourself that this is not true, that you don't live in such constant denial. Which is why you only listen to that which gives assurances to those lies. It gives you some warped sense of purpose. That you live for them, but in fact, you live for yourself in your own reality. Far apart from the truth." Oraelia came to a halt before her again, eyeing her down with such calm anger. She pointed at Neiya. "Look no further then this very moment. Do not deny what you have DONE!" she shouted, balling her fists. "YOU KILLED MY SON! DO YOU UNDERSTAND THAT?" her whole realm shook with thunder.
Neiya recoiled with a fright that overpowered her usually arrogant sensibilities. Only when Oraelia bridled with such fury that she seemed to grow taller and dominant and her surroundings seemed to grow darker did Neiya begin to reflect on the position she was in. How she had been able to swing the sun goddess around in her own realm. The thought of Oraelia doing the same in retaliation now sent shivers down her divine spine. "Or-Oraelia, I don't know what you're saying," she pleaded, even as some of what the goddess had leveled at her began to slip through the cracks and gnawed at her thoughts, even as her wilder accusations kept her focused and on the defensive. Almost as if on command, Neiya's skin took on the metallic sheen of her war form, subconsciously protecting herself against whatever was to come. "I… I have been in my realm, t-teaching my children! Whatever you think I've done, it's-... it's not true! I-... what happened?"
Oraelia took in a deep breath, the goddess was visibly shaking in her anger. She shut her eyes briefly, but this did little to settle her it seemed, for when they opened again, Oraelia drew in closer. "Changing your skin tone, Neiya? To remind me of that form that scarred me so? You have so much wisdom." she scoffed, twirling her own hair with a finger. "I cannot believe you still don't have a clue." she stopped twirling her hair. "You… Who killed a part of my soul. Shall I show you?" she asked but before Neiya could even reply, Oraelia grabbed her by the forearms and subjected her to a pain unimaginable. Like a giant knife of wreathed flame, had cut her open and stolen something vital, leaving behind a writhing mess of anger and rage. A profound loss of oneself. The feeling abruptly came to a halt as Oraelia let go, floating away as she grabbed the fabric around her chest, letting out a whimper as she hung her head.
Neiya fell to the ground, gasping out a coarse breath. Her throat burned and her ears rung. Only now did she realize the screaming she had heard had been her own. The sensation forced upon her rocked her to her core, and remained there like an ugly stain on her soul, leaving her nauseous and in pain. She had experienced endless loss before, for some mortal cultures, worshipping Neiya and experiencing loss was closely tied together. Still, nothing had prepared her for this. A physical, raw sensation like something was torn and ripped. Her only true comparison was being hit with mortality's negative emotions, so long ago. Was this what Oraelia suffered from? "Oraelia…" she begged through heavy breaths, hands planted in the dirt. "I would never... never do that to you… This feeling-... I do not wish it on any of my kin.." True to her title, she felt her eyes well up from shared emotion, and she looked up to Oraelia with no true attempt to defend herself anymore. "No one deserves such pain."
Oraelia looked upon Neiya and her eyes began to flicker to her golden hue so familiar. There was a pained expression on her face, as if she was being torn asunder. "You…" she began to say in a soft voice before pausing. And in that moment of brief silence, Oraelia's deamnor changed again, as her eyes ceased their flickering and became wrathful once more. The pained look on her face was still there but now it was focused on Neiya. "Your wrong, Neiya. You deserve such pain. Because that is all you are! A creature that inflicts suffering!" she shouted, balling her fists as she leaned forward. "And you are a liar! Your words mean nothing to me! For a snake cannot be trusted and I refuse to give you anymore chances. It's over. For this is all you will ever be." Oraelia gritted her teeth and stepped closer to Neiya. "That version of you I thought could be, died the day you came screaming to life. No, in fact, she never even existed! For if a sliver of her had, she would not have caused this pain onto me. She would not have had her avatar murder mine." she said in a harsh voice, looming over Neiya.
The horned goddess dared not look the furious Oraelia in the eyes, her eyes downcast as fingers gripped at the ground as though that would lend some safety. Her avatar had-... Aveira. It had to be. The shifter did not act out of free will, whereas Aveira had always been eager to interpret instructions in creative and violent ways. In almost an instant, Neiya put the not-so subtle clues together and came to a conclusion. A stone that she had set into motion decades ago and forgotten about had come full circle to come tumbling downhill. A war she no longer cared about, that she and Oraelia had done their best to mend, had been continued. Deep within that realization lay a simple truth, about Neiya and her unwillingness to take responsibility. About how even when she had finally begun to set things right, she had done so with her lax disregard for others. How she would let Aveira languish in silence for a decade at a time, and only check in to alter her orders. So many opportunities to tell her about what had changed. All wasted. Fortunately for Neiya, all these dreadful realizations were easy to ignore in favour of dipping her head lower and focusing on the symptom that had now festered. "Oraelia-... I-.. I did not command this!..." she pleaded once more, her voice buckling under her own nauseous guilt. "I wouldn't do that to you, I-.. honest! It was never meant to go this far-... It must be Aveira.. She's done it on her own! She still thinks-... she's still fighting the same fight as back then-..."
Oraelia gave a mocking laugh once more. "You sound like a child. Pitiful. Was this who I was afraid of for all these years?" the Sun Goddess crouched down. "And To think it was all a game to you, that you could not conceive it going that far. And when it did, you still blame others. It no longer matters if you did not mean it, nor if you didn't command it. You did this Neiya. Whether you wanted too or not. And now… Your judgment is at hand." the words reverberated in the air.
The words burrowed deep into Neiya's core and sent an unpleasant tingle over her neck. Beneath the guilt, the shared pain and sorrow, the essence of the horned goddess bubbled ever more, unwilling to accept even a basic accusation of guilt - outraged at being belittled so. Even if she was responsible, somehow, this was no way to treat someone admitting their faults. Who prostrated themselves and opened their hearts to another's pain. Even now she was taunting her, accusing her. All she ever wanted was respect. Adoration. How did she end up here, in the dirt? "Now look-..." she began, and her form lifted from the ground slowly as the love goddess did her best to reclaim some stature. "We can work thi-.. Let me help you... Enough with this…"
Before she truly was able to get to her feet, chains of light erupted from the ground at Neiya's feet, shackling her arms, legs and neck before forcing her to her knees before Oraelia. The Sun Goddess stood tall before her, an inverted halo appearing over her head. "I told you, Neiya. There will be no more trusting you. No more lies to hear. You will be silenced forever and when I am well and done with you, I will move onto your creations and correct them. You will be erased from this world before you can do it anymore harm. Then I will protect life, the life that you and the others have stolen from me and I will make this world as I intended it to be before you all came along and defiled it. This s my right as the first born. It always has been."
Something began to grow brighter above them, a strand of light- No… A lance. Oraelia backed up and away slowly. "I wonder if Aveira will share my pain when you die, or maybe she will cease to exist? Either way…" she finished in a whisper.
A cold rush ran through Neiya, a sense of finality that felt inescapable and overwhelming. Was this what Oraelia had felt when she had been trapped in Neiya's realm? How deep did the wounds she caused that day run? Did she deserve this? Death? A part of her wished she had never existed, the morose and demure woman beaten down by the pain of sorrow and loss. Somewhere along the way she forgot what it was to suffer. It was too easy to test the limits, to offload all issues and doubts on others. On Cadien, who she made to realize the flaws in his creations. On Gibbou, whose suffering she heightened to forget her own pain. On Oraelia, whose ideals she corrupted and being she harmed. She raised her hand meekly as best she could. "Oraelia, please…" she mustered, her voice tinged with shame and fear. "This… this isn't you… You wouldn't-... wouldn't harm anyone…"
The light above them grew brighter and Oraelia brought a hand to her chin as she looked at Neiya with indifference. "That Oraelia became broken the day you let your children spill their own blood. Then she died without ever having really lived. It was you who broke her. Denied her years of life by the memories that haunted her. And, it was you who killed her, of course. Your death is simply a kindness for the world as a whole. I would ask for your forgiveness but in the end, it would be meaningless."
Neiya stared into Oraelia's eyes, that dull void where she had only ever seen bright spheres burning with the warmth of life. Not even when she had been on the verge of consciousness, pale and drained of hope was she this void of emotion. It was replaced now by a sullen, cold hate. The pain of her loss still stung in Neiya's own body from the shared experience forced upon her. Even if Neiya wasn't directly at fault, she understood. On some level it was her fault. Aveira was hers, and as far as back as Aveira's birth she had implanted her with a scheming malice for betrayal. She had been brought into existence to deceive Oraelia and fight her creations from the start; it was foolish to assume she would just stop given the chance. Her promise to be better… How easy would it have been to give Aveira new orders? To cease the machinations she'd started years ago? The answer was shameful. "I'm… sorry," she pressed out between thin lips, eyes averting from Oraelia's. Restless fingers relaxed and she placed a hand on her own belly, finding an unpleasant clarity in that same shame. She had made a promise to be better, and instead of improving, she had worried about the optics of such a task, and how to accomplish it while remaining the same. She was responsible. For Oraelia. For Gibbou. For so many mortal lives. A pain that she had pushed deep down, and thoughts she had not reflected upon for millenia began to stream to the surface as she heaved a sharp breath. "I cannot fix this, Oraelia. I did this to you, so long ago… and I could have stopped it."
"N-Now you say sorry?" Emotion flooded the Life Goddesses voice and she came before Neiya in an instant. She snapped her fingers and the collar around Neiya's throat pulled upward, forcing the sorrowful goddess to look upon that which she scorned.
Once again, Oraelia's face was twisted into rage but this time, there were golden tears streaming down her cheeks. Angry tears. "Of course you say sorry now, upon the eve of your death! As an act to dissuade me, to save yourself!" she let out a frustrated sigh, and moved a strand of hair from her eyes. "You would say such things, I should have seen this. Only when the predator is cornered by its prey does it mewl, saying what it can to save itself. It says it will change, that it can fix the problems that led them there, that it can make amends. And the foolish prey lets it go, only for the predator to not even TRY, in its freedom, to change. To be better. So the cycle continues until the prey loses everything and then, and only then, does real change occur." she said with a drop of malice in her voice. "No more…" she whispered, touching Neiya's cheek with her hand. "No more shall you make me suffer."
Neiya's deep blue eyes tracked each motion of the wayward sun goddess with a forlorn stare. Unallowed to look away, she instead delved inwards to confront the reality of her situation. Between the sting of Oraelia's loss, the searing shame of her accusations laying themselves into a neat puzzle in her mind, and perhaps the inescapable fear of death, she felt her gut sink and her thoughts settle with a clarity that washed panic away. She wanted to beg for her safety. To reassure Oraelia that she would change. That everything would be alright. Blame her avatar, or turn it on the sun goddess for letting her guard down. But Oraelia was right. Those were excuses. Neiya herself had preached about the inescapable conclusion; when only sorrow remained. Why be surprised when it came to pass? Gibbou had been right back then. Neiya had the power to temper her sadness, but instead she had flooded her with her own pain. She had broken promises. Lied. Trampled trust at every opportunity.
Because even when she tried to help, she did so with herself in mind. Tried to win. Offload on others. Make their problems about her. The same kind of behaviour that she gave mortals ironic 'gifts' and curses for. What made her better, when she wasted her life? When was the last time she did what she was supposed to? What was her purpose?
Her mind drew back to that fateful time mere moments after her creation. When she opened her heart, and took in the pain of the world. She stared at Oraelia, and lifted her own hand slowly towards Oraelia's chest, straining against the chains until her skin burnt and scraped. The sun Goddess looked on at her with indifference but did not move. Neiya planted her palm on Oraelia, eyes filled with raw emotion. "...No more." she repeated with as much determination as she could in her precarious position, and then opened herself in that same manner as she had so long ago. Like a beacon, calling in and drawing out sorrow and despair to stem the tide of pain in the once bright Oraelia. To take her pain, as she had shouldered the sorrow of mortals once before.
"What are you…" Oraelia began, eyes going wide. She swatted Neiya's hand away but this did little but reveal a trail of throbbing light going into Neiya's fingertips from her chest. Oraelia began to panic and pawed at herself in vain, trying to stop what was happening. Her body began to flicker from bright to dark as her sorrow was stifled by Neiya's lingering touch. Oraelia's breathing quickened and she fell to her knees facing Neiya. Her eyes were shut tight as she gripped her head and began to weep.
The horned goddess remained in her shackles, arm outstretched and pointing towards the shocked Oraelia as energies flowed from one goddess to the other. "I cannot fix all that I have done, Oraelia, and I see now-... the extent of my choices, and the pain they've brought," she mustered weakly, tearful eyes closing slowly as she focused on her attempt to soothe another. In her mind she envisioned the ocean, and the horizon bobbing peacefully in the distance. Even as her thoughts became hard to focus on, replacing themselves with an unstable pain she had been trying to avoid for millennia. That she had channeled into a raw maelstrom of suffering and used to victimize herself. To languish in doubt and escape responsibility. The two goddesses were caught in a whirlpool of leaves and dust forming around them, as Neiya welcomed Oraelia's pain. It was the least she could do. It was what she should do. Even as her breath grew troubled and the pain of loss and sorrow begun to needle at her limbs and heart like tiny, angry parasites trying to burrow deep and corrupt her very being. Neiya stood steadfast. She had already succumbed to the dread and agony once before, she did not fear it the same this time. For this goddess, who had believed in her when she hadn't deserved it, she would face the pain. Bear the burden of another again. Tears ran from her eyes and crystallized on her cheeks, and her skin grew pale from exertion. "Oraelia-..." she breathed, struggling to keep her mind from anything but the pain, the angry void left behind after the loss of a child, after betrayal, after the theft of her very being. "I'm sorry."
"Sorry… So Sorry. Always sorry!" Oraelia cried out aloud. She keeled over, hand planted into the grass as she clutched at her chest. "Why is it always me!" she began in a yell that turned quiet. "Solus I'm sorry… I'm sorry." her voice broke. The hostile realm began to steady itself and the bright lance above was replaced with a rekindling sun.
Oraelia's own bright color began to return more and more with each flickering. Her cries became less and less as her pain was shared. The Goddess sat up after a time, no longer clutching her chest in agony. When she opened her eyes again and looked to Neiya, they were golden, turning blue as her form slipped into light. Features of anger and hate replaced with love and care. It was not but a second later that her face twisted into horror and she rushed to Neiya's side, breaking her chains and catching her before she could fall. She took a ragged breath of her own as she propped Neiya up to look at her face to face. "Neiya… You would share my pain? Why would you do this? Why?" she asked, sniffling. "I-I tried to kill you." her breathing quickened as panic set into her voice and her body began to shake.
Long cracks shone as they spread over her horns, and Neiya watched Oraelia with a mixture of helpless sorrow and sympathy. The horned goddess winced in pain, letting emotion and memory continue to stream unabated from the forlorn sun goddess as it visibly and audibly began to affect her. Just as anger and despair flowed into her, she watched it leave Oraelia as small threads of light. Heavy of breath, she struggled to respond. "Let me… do this for you, Oraelia. This is the only good I've ever done. I welcomed mortals into my heart. Bore their burden. Let me bear yours. I don't want to hurt anymore. I don't want you to suffer because of me, because of anyone."
Oraelia focused back on Neiya, concern plastered over her face, her earlier hateful demeanor wholly absent. "No-no-no!" she cried out, wrapping Neiya in a hug. "Stop Neiya, stop! You can't take all of it. You can't! You've done enough! She took a ragged breath. "I-I-I don't know what to do." she squeezed Neiya tighter, not able to let go, or not wanting too. "I-I-I should have talked to you, should have not assumed that you were behind it. I'm sorry Neiya. I'm sorry! Please don't do this. You've done good! You-you've gotten better!" Oraelia began to caress her hair. "Neiya, oh Neiya. I don't want us to be like this anymore." she cried.
Neiya placed her hand with motherly care on the back of Oraelia's head in turn, closing her eyes to focus on the blinding impulses of pain and regret, not all of which were ones taken on from Oraelia's wrathful despair. No, Neiya felt the surge of emotion swell and brought clarity to so many moments. To what Firinn and Aicheil had spoken of, both long ago and recently, and her many deceitful actions leading up to this day. For the first time in centuries, she listened to the beat of her own heart as an attempt to center her thoughts. Back then it had been a pale attempt to shut out the mortal maelstrom - now it was to think clearly even as she felt her essence draining. She had lost her way, so long ago. Let herself be distracted - no, corrupted - by the unexpected burden of her first act upon Galbar. Everything after that... The first humans she met. Sanya. Gibbou. All of it. It had all been tinged with that same bitter sadness. It warped her and when she finally could walk free again, it was all she knew. She'd forgotten. Forgotten what happiness actually felt like, like an addict chasing a feeling they could never reach again. But she understood now. Remembered her act. Remembered what she could be, and who she was. Maybe she was right, or Oraelia was right, in that she could never be that deity again, tainted by bitterness and selfish guilt as she was. But she could be better. Be the deity she had been, before she let herself be ruled by cynicism, spite and selfish desires. She could be like that again. All she had to do was accept her burden. To carry the pain of others.
"...Don't worry, my sweet Oraelia. I should never… have been so indignant… indolent… ignorant.. in the first place," Neiya murmured with a calmness that fought to prevail over her distorted breath and wincing. "I am awake now. Let me help you."
As her extraction continued, the process and the internal struggle of the goddess continued to physically affect her. In her mind she saw the image of herself that Oraelia had shown her, who she had been before her 'fall'. It burrowed itself into her mind now, like an unmovable principle. The guiding light for how to act.
A whirlwind of energy whipped up around them both. Neiya's physical form continued to grow fraught, as the horns on her body shook and writhed as the cracks spread, until they finally disintegrated into a coarse black dust that fell to the ground. Only two remained, golden and luminous, more akin to the antlers of a regal hind. Her hair invigorated with a gentle, appeasing gold tone. Her skin took on the warmth of mortal life, and the markings under her cheeks faded as her body turned to resemble the loving, affectionate woman the humans had given form to on that fateful day, the greatest reminder of her old form being colorful crystal tears lingering on her features. Neiya gripped Oraelia tighter and sighed, and the shackle around her throat split in two with a violent creak. She was free. And with that freedom, Neiya released a long, tired breath before her body started going limp, and her weight fell on Oraelia.
----
A mass of whispers, emotions, and sensations rocked Neiya awake from a fitful slumber she did not remember fully submitting to. The dull ache of tired limbs rippled through her body, and her head felt like she'd gone too hard on Cadien's table of luxurious spirits. A grave agony still roiled within her, a painful memory of her crimes against Oraelia, though it had now settled in to mingle with the Maelstrom, and become manageable, no longer overpowering her thoughts. She resolved to no longer languish over what had been, and slowly opened her eyes to orient herself through remaining fatigue.
She came face to face with large blue eyes looking down at her, glistening with fresh tears. Oraelia's face was a mix of relief and shame. It was then Neiya realized that she was laying upon Oraelia's thighs, the Sun Goddess and her in the shade of a lone tree. Strands of Oraelia's hair blew gently in a warm breeze that brought with it the smell of blooming flowers and fresh grass. Birds sang somewhere in the distance and the sun was shining bright, as if her realm had been reborn. Oraelia brought a hand to Neiya's face and moved a strand of her hair away from her eyes. "How are you feeling?" she asked, in a quiet whisper.
Neiya drew a long breath, pressing her lips into a thoughtful but serene expression. Seeing Oraelia returned to normalcy made the pain worth it. Watching her eyes flit over her own features warmed her again. "I feel as if I've awoken from a long, fitful nightmare," she managed eventually, breaking from her thoughts. Neiya extended a hand up to touch Oraelia´s cheek in turn, and shifted her head on her legs to hold the sun goddess' gaze.
Oraelia leaned into the touch and gave a quiet sigh. She shut her eyes for a moment before looking at Neiya again, shame coming to the forefront of her features. "You look better, Neiya. Not that I didn't think you looked fine before. I mean, you looked terrible. But only because you were helping me!" The sun goddess grew sheepish. "This is what I saw so long ago, isn't it? This version of you… The dream. I am glad." she smiled with a warmth that radiated. Then her smile grew distant. "I am sorry." she began, "My anger consumed me. My senses became warped with hate and dark thoughts. That was… a version of me that should never be. And," Her thumb moved to rub under Neiya's eye. "You saved me, Neiya. You helped me brave the maelstrom and regain myself, at the cost of yourself. So thank you." Oraelia tilted her head down, looking away from Neiya again. "I carry shame in my heart for the things I said to you but it is not because they shouldn't have been said but in the manner of how they were addressed. I was needlessly cruel and I apologize for that. I was not myself but that is also not an excuse. I will not ask for your forgiveness for that would be unfair of me. However, what I said was true, before you slipped from consciousness. I don't want us to be… As we were towards each other. If you want…" Oraelia said in another whisper.
Neiya exhaled slowly, watching the demure sun goddess with silent fascination. She hummed softly in agreement after a few moments of deliberation. "I want to heal this rift, Oraelia. To make amends." she eventually managed, fingers coursing through Oraelia's hair.
Oraelia shivered at the touch and turned her head back to meet Neiya. There was a longing in her eyes. "Okay." she breathed. "You've taken the first step, Neiya and proved me wrong. I'm proud of you and of who you will no doubt become. I," her cheeks began to glow red as Neiya kept playing with her hair. "I, um… The next steps will… Be… You might need help." Oraelia blushed and straightened her back. "I'd be happy to help you. With anything. To make up for trying to kill you." she said with a little cough.
Neiya exhaled sharply, a slight, serene twist of her expression all she gave to hint at her own thoughts. Her gaze tracked over Oraelia's features with renewed interest, before the love goddess lifted her head as much as she could without moving. "You're right, Oraelia.." she murmured quietly and pulled Oraelia down towards her with a gentle hand. "We've only just started."
Before the sun goddess could speak in return, Neiya lifted her head to meet her, and gingerly pushed her lips to Oraelia's.
She did not object.
---
"I told you it would come to this Vicri!" Magara yelled as she held off two Neiyari betrayers who had ambushed them in the sky a ten minute flight north of the lake, forcing her band to divert to the ground. Vicri grunted as he blocked the sword of a Neiyari man with black hair and grey wings. Magara held her spear sideways as Turi Turi shoved his own attacker to the ground and rushed to help her. Magara frowned. They thought - she thought - they had won the war, that the enemy had at last been broken without a cause. They had been wrong. Neiyari forces had been ramping up their attacks over the last few months, leaving the future uncertain. Now more than ever, was a time of calm before the storm, the older Oraeliari could feel it. Something was coming. The war would begin anew for it was eternal, and it felt as if the rain had finally come.
With Turi Turi briefly by her side, the youthful Oraeliari broke from her, taking one of her attackers with him. This let Magara go on the offensive and she let out a series of fearsome blows with her spear. The THWACK of wood upon a sun forged blade was deafening, consuming. The thrill of the battle could be intoxicating, the thrill of living on the edge, each moment could be a last. But it would not be today, as Magara caught the Neiyari, a girl with short cropped hair the color of light soil, in the stomach with the blunt end of the spear.
The girl keeled over. She gasped for breath and dropped her sword. Magara vividly remembered the first time she fought a Neiyari and how he had invoked such fear into her being but as she looked down at her, she did not feel fear. For once in her life, she felt nothing but contempt. A feeling un-Oraeliari. For those who loved life it was unthinkable but the enemy had taken too much and now it was a time for ends. Yet she had her doubts.
But still, Magara raised her spear.
The Neiyari girl looked up and Magara froze. There were tears in her eyes and for once, the one who brought fear, looked afraid. Truly afraid. She did not speak, yet seemed to accept her fate with a trembling frame. She bowed her head, Magara hesitated and then the Aurora exploded in intensity.
Magara looked up. They all did. Friend and foe alike, and they watched as every tree, plant, grass, flower- the entire Luminant began to pulse to a rhythm that escaped them. It was beautiful. Otherworldly. She dropped her spear, removed her bronze cap and took it all in. A pleasant breeze began to blow and wrapped around her, lingering like a lover's sweet embrace. Like Hulri's embrace. She shut her eyes and sighed, as a wash of old memories swept her up and away to fond places. Though her once-mate had died years ago, and that pain still lingered yet did not control, she was reminded of his laugh.
And that was everything.
When she opened her eyes again, Magara wept for the beauty of the Luminant and the memories she would always adore, with a smile on her face, even if they had come and gone. She gasped however, when her eyes found the spot where the Neiyari girl had been. She was gone and in her place, someone new stood. This girl hugged herself with eyes shut as she looked to the sky. Her hair was dark, curly red and her skin was lighter with freckles across her button nose. But what really caught Magara's attention were her wings- stark white. The same as an Oraeliari but she had no golden hair… What was… Magara looked to the others, finding that Viciri was on his knees, the other Neiyari stood in contemplation and Turi Turi! His hair had become the color of honey and his wings were speckled with light brown feathers!
What was going on?
Light descended and intermingled with each of them, and though not all present had physically changed, it appeared to touch them deeply. Magara felt a bitter rush as memories of the past came rushing back in ever greater numbers, followed by a soft numbness as that same sensation faded back into the back of her mind.
The changed Neiyari girl spread her wings and beheld Magara with new eyes. Confusion, sorrow and sympathy were obvious in her gaze, and without a word she dropped the weapon still clutched in her hand. The others seemed to follow suit, lowering their guard - the malicious intent to ambush and kill washed away with these new emotions and wings. Magara was uncertain if they could even be called Neiyari anymore, between physical and apparent mental changes. Had she changed like this as well?
Magara touched at her hair and looked at her wings.
Her hair felt just as much the same but upon a closer look at her wings, the tip feathers were streaked with silver. It sent shivers down her spine. She felt as if she had unified into one being. Neither Oraeliari or Neiyari but perhaps… Just an Aviri?
Before she could think about much else one of the Neiyari attackers fell to their knees and let out a sorrowful cry. Before their very eyes, her hair turned from black to auburn and her wings were a light brown. She looked incredibly distraught.
"Where is Tevuri?" She called out, looking to each of the Oraeliari, or those who had been Oraeliari. Turi Turi eyed Viciri who stilled looked to the ground with downcast eyes and then to Magara. The woman followed his gaze and then stumbled to her feet and came before her. Magara blinked as the woman took her hand and pleaded. "Where is Tevuri? Do you know?" She cried.
"Cardinal… Tevuri?" Magara said the name with hesitation in her voice.
The woman nodded frantically. "Where can I find him?" She quickly followed.
Magara's face winced, something the woman noted. "Please, where is he?" She asked again in a softer voice.
"Cardinal Tevuri answered the call of Soluri months ago. He and a band of Oraelia ventured forth into a portal to a land called the Highlands. A place very far away from the Luminant, so I'm told. I am sorry, he is not here." Magara said.
The woman seemed to grow more distressed by the second and her facebteiated into that of grief. Magara fell to her own knees and comforted the creature with a hug. The woman sobbed into her for a time and Magara thought that hugging a Neiyari to be foolish. Unachievable. Yet here she was.
Eventually the woman spoke again. "I am glad for this feeling. This pain. I thought the War Mother had dulled these feelings for a purpose but now I see it was only to bury the pain. My pain. I hate it but I love it, as I love Tevuri. As I had loved Tevuri…"
"You loved Tevuri…?" Magara said aloud, and it all began to click.
"I am… I was… His once-mate."
Magara gasped and pulled away, taking the woman by her shoulders to look at her again. "It cannot be… Cardinal Pera…?"
---
Rhiona crossed her arms and huffed as she watched the two Love Goddesses from afar. They were intertwined with another, essences mingling, causing untold changes in the mortal world below. She should have been happy for her Lady, ecstatic even but Rhiona didn't like it.
Not one bit.
The avatar took one last look at the 'happy' couple and departed. She could not trust Neiya after what her avatar did and even her new figure could just as simply be a lie. Used to lull her lady into a trap and ensure her further. It made her angry to see her lady hurt so, to be used like she had and upon the moment of her revenge, she was saved. Or was she?
Rhiona did not know for sure. Even she felt the emptiness inside where the part of Solus should have been. The pain she could endure for she was her own being after all. But Oraelia worried her.
Her lady was a fragile flower in a sea of thorns. She lacked the foresight to acknowledge this and that was how it should be. Oraelia was special in that way. She saw the best in people despite how bad they were. It was why she was so naive.
But no more.
Rhiona would protect her lady no matter the cost. She could not let her hurt like she had again. She would make sure of it.
Rhiona descended upon the clearing that held the Lumins. After witnessing the grand design of the creature of death, she had her own ideas to implement and it was time to get started.