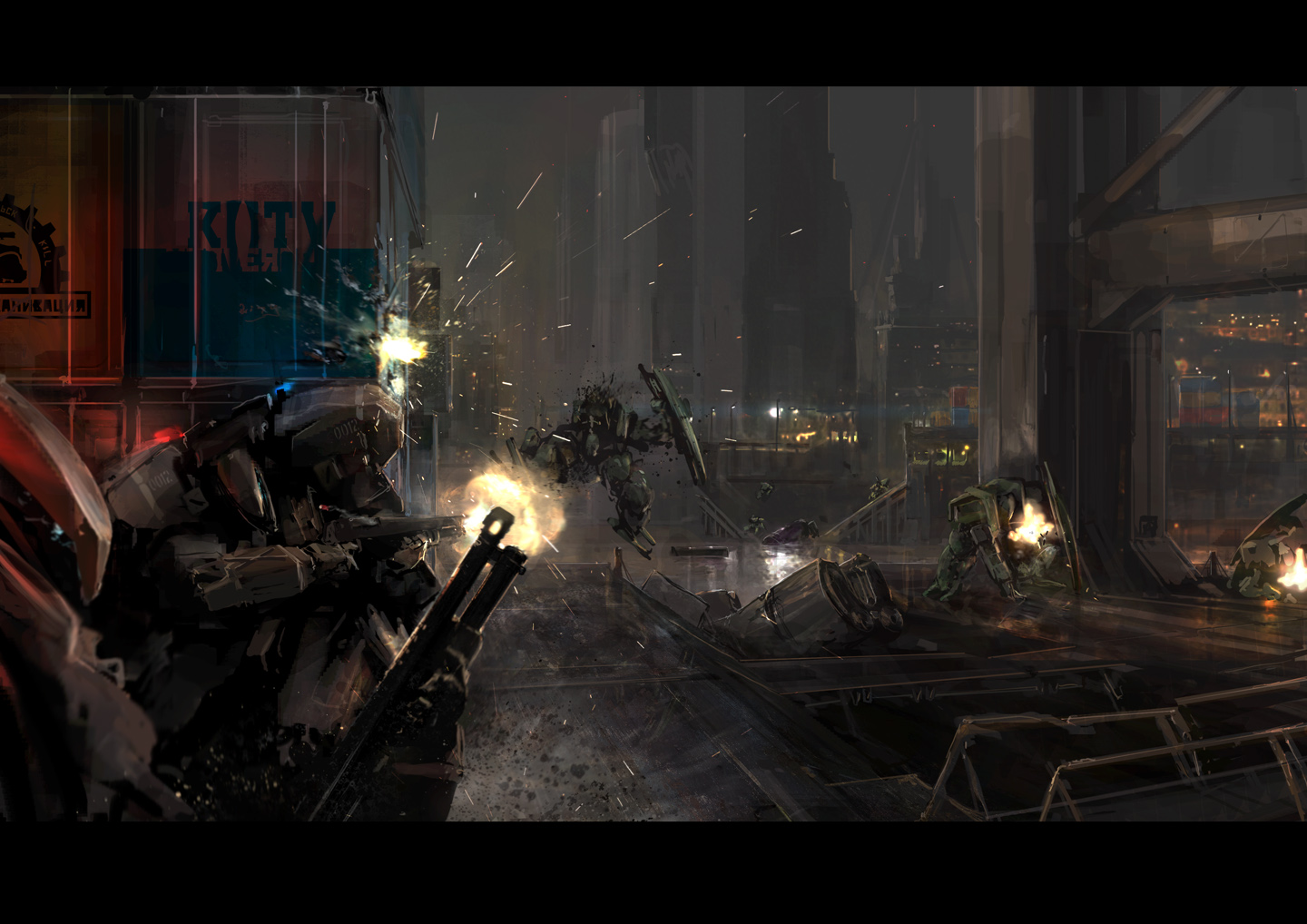 GEARs is a world I have run RPGs in several times in the past. Each time it has been popular, but usually ended up dying due to lack of participation in the long run, mainly due to players dropping out, or posts slowing to a crawl.
I want to run something again, as it's been a long time, and the setting and concept of GEARs is one I always want to revisit, so here we are again.
The RPG is set on a far-off, distant world, where Earth is less-than a legend, and the inhabitant of the planet of Arvara are anthropomorphic animals. Knowing full well that their world and society is somewhat a constructed one, they have no knowledge or information on who their creators were, or how their society came to be.
Nonetheless, their planet and people are well-established, and have various conflicts and issues, many of which require the use of advanced technology to deal with - not limited to the titular GEAR, a kind of piloted combat robot.
The story will follow a small group of hand-picked Special Operations GEAR pilots as they are assigned a clandestine mission to investigate a number of strange occurrences throughout their home country, and then beyond, eventually leading to a conspiracy that may answer many of the questions that underly the nature of life in Arvaran society, and shake it to its' core - if, that is, they can survive to find the answers, and manage to avoid igniting the flames of all-out war across the planets' surface first. And of course, they have to overcome their issues with each other, and others around them, in the best traditions of mecha anime too.
GEARs is primarily inspired by Real Robot mecha anime such as the various Mobile Suit Gundam series and other animations, Armoured Trooper VOTOMs, Patlabor, Macross, and many other such shows, video games, and comic books. GEARs are fast, agile, and light-weight machines, not the plodding tanks-with-legs of Battletech or Mechwarrior.
As well as this, there is a heavy inspiration from anthropomorphic - or, furry if you like - fiction, namely the Albedo comic book series by Steve Gallaci and it's associated works, and numerous other works of science fiction.
Just because there are 'furries', does not mean the game is anything other than a mostly serious sci-fi game. It also isn't intended to have any significant 'adult' content. The lore and the game concept also support the idea of anthro characters, and there are limitations on the species in the setting.
I'm looking for five players, for a total six-person unit, which will include my own character. Though I may accept a couple more, to be GEAR pilots in the setting.
Unlike other previous attempts, there will be no roles other than GEAR pilots, to keep things from getting complicated, and the plot will move relatively quickly, with clear objectives and tasks to keep things from bogging down, and to keep the interest flowing - hopefully, anyway.
Once I have enough interest, I'll put up an OOC with more background details and specifics, but I'll answer questions here if you have them.
Eager to get back into things, though I'm remaining somewhat cautious and a bit reserved, due to previous experiences.