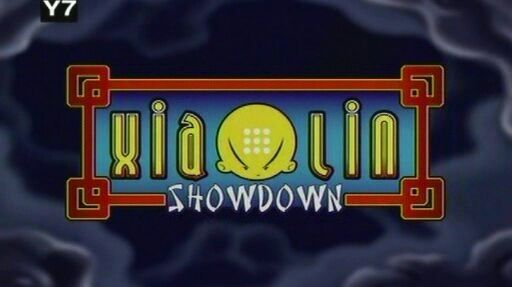 Omi, Raimundo, Kimiko and Clay were the students of Master Fung in the old Xiaolin Temple in China, tasked with collecting all Shen Gong Wu once these ancient magical artifacts awakened. This is because the Shen Gong Wu are incredibly powerful artifacts capable of either destroying the world or bringing upon an age of darkness should they fall in the wrong hands.
Master Fung's intrepid students were close to completing their quest on several occasions, only to be thwarted at each step by recurring villains such as: Jack Spycer (evil boy genius), the Heylin witch Wuya, and evil Xiaolin monk Chase Young, who each sought to collect the Shen Gong Wu for their own nefarious needs.
Unfortunately, the battle with Chase Young would eventually lead to the destruction of the Xiaolin Temple, the death of Master Fung and Chase Young's escape. Disillusioned, the Wudai Warriors disbanded, disavowing their leader Raimundo's pleas to stick together and eventually founding independent temples around the world, for they all understood one thing:
Eventually, the Shen Gong Wu would awaken once more.
So, the general idea behind this RP will be to form small groups of RPers who can work together and compete against other groups to collect all Shen Gong Wu, store them and finally put an end to the threat that is their continued awakening. That being said, none of the other temples can be trusted to keep their Shen Gong Wu safe, can they?
In other words, it's a competition.
Each of your teams will have some means to detect awakening Shen Gong Wu, you will race to a location and likely face off against a challenging temple; this is where the concept of Xiaolin Showdown comes into play.
When more than one person grabs a Shen Gong Wu at the same time, a Xiaolin Showdown occurs. In this namesake competition, each side wagers a Shen Gong Wu he/she already owns. In some cases, the competitors invoke a Shen Yi Bu Dare, where multiple (usually two) Shen Gong Wu are wagered. These items are wagered in a competition of the darer's choice and it can ostensibly be anything, however, all competitors are allowed to use their magical Shen Gong Wu in the challenge.
Ideally, the way I see this working is two (or more) competitors in a Xiaolin Showdown write a cinematic back and forth where they attempt to win their challenge. The GameMaster (hi!) determines whether a party gets a bonus (+0 to +3) based on the literature and all characters roll 2d6 to determine a winner.
You are a pupil to one of Master Fung's former students. Form groups of three (to start), choose a temple, select an element, determine a martial arts style and fight… for the Shen Gong Wu!