---
---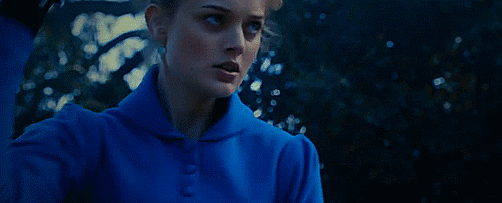 ---
---
Location
: Carlisle
Skills
: N/A
---
Virginia allowed his flattery to simply roll off of her back. She didn't need a man to inform her that she was intelligent. If she hadn't noticed that before, then she didn't deserve to be called such a characteristic. Having a word for those flakes - the minocranies - that was helpful. However, she still didn't understand exactly what they were. Her mind was going wild trying to recall if she had ever heard something along those lines before. "I was journeying north from London," Virginia informed him, before she gave her best idea as to the exact location her own jump had occurred from.
"There was a horrific storm," Virginia began, recounting her tale to him. "I was traveling with two companions - one of whom was snatched up by the force...I believe I heard the voice of her people nearby, as she is not from this country, and these flakes...These minocranies, I wondered if they were from her corpse," Virginia said honestly. She described all of the details she could remember, including the impression the storm had made on her and the blaze reminiscent to dear Mosi's funeral. She described the Soulless they had found in the woods and how time and space seemed to bend as there was a jump. However, she concealed Elizaveta's identity. She did not want to reveal the death of a grand duchess.
"Forgive me, sir, but I believe I can make a deduction as to who you are as well," Virginia then said, her hands folded slightly. She did not sit down as he did. His pen and paper had given him a clue, as well as his odd behavior and the talk of obscured things. "Do you know Master Ludwig Zimmer? He is a friend."
---
---
---
---
Location
: Annan Carriages Passing
Skills
: N/A
---
Maeve rolled her eyes at Lord Egerton's outburst. Had her god been there before her, she would have had half a mind to ask him why there was a world in which Lord Egerton lived and dear Calum had perished. Perhaps a trade of sorts could have been made - taking Lord Egerton's obnoxious life for Calum's more amusing and endearing one. "I mind any man who wud sit in 'is carriage loike a petulant kid while a lady toiled away in de business av death," Maeve told Lord Rutherford. Of course, by lady she was more referring to both Lady Kirkpatrick and Millicent.
As Rutherford picked up Rory and draped him over his shoulder, Maeve nodded, grabbing the assortment of weapons that had been left. They would need to be cleaned properly to avoid rust - if there was one thing the poor knew, it was the importance of keeping what one had in working order. Money was not a luxury to waste on new things - the old would have to do and would need to last more than one generation in many cases. Carrying the weapons, Maeve walked back to the carriage, spying the ungrateful and impatient lord inside.