---
In Paris, France, Miraculous Users have appeared - one of them using his Miraculous for evil and the others for good. Miraculous Stones are magical gems that contain a fairy, called a Kwami, which allows the users to transform into animal-themed superheroes (like Ladybug and Chat Noir). These stones are guarded by a Guardian who only bestows the Miraculous Stones in his possession to those who are worthy whenever it is needed. One such man is Master Fu of Paris, France - the one responsible for handing Marinette the Ladybug Miraculous and Adrien the Cat Miraculous.
---
What is a Kwami?
A Kwami is a fairy-like entity that has been present since the dawn of time. Once abstract beings, they have been allowed to interact with humans thanks to the help of a mage of a time long past. They now inhibit Miraculouses. Theirs is the power that allows humans to transform into superhuman beings. They differ in personalities but all attempt to guide their users to the path of good - however, as displayed with Hawk Moth, the users do not always cooperate. Nevertheless, the Kwami may only guide the user but cannot take away their Miraculous should they not be fit for service.
---
How do you get a Miraculous?
Oftentimes, a Guardian will be the one to appoint a Miraculous to a good-hearted person. This way, all Miraculous users will be fighting for good. It is entirely up to the Guardian to be able to differentiate those who are good and bad.
Master Fu
is the Guardian of the Miraculous in Paris, France. He was the one to give Marinette and Adrien their Miraculous by presenting them with challenges (though they weren't exactly that hard, just shows that they will go out of their way to help him). Of course, having one being handed to you isn't the only option. One can accidentally stumble upon a Miraculous, which makes it easier to fall into doing evil deeds. A Miraculous User can also gift their Miraculous to a person of their choosing if they do not know the Guardian. One can also steal the Miraculous stones.
---
Transformations
There's not much to say about their transformations. It happens near instantaneously with the Kwami being sucked into the Miraculous accessory. In their transformed states, Miraculous users gain enhanced physical prowess but they cannot speak with their Kwami as they are being used for the power of the suit. Detransforming is easily done by simply wishing to revert back to their original forms. It must be noted that the Kwami become exhausted afterwards and must rest and eat before they are able to transform once more. Using their active power will drain the alloted time of transformation to only five minutes. So run and hide if you don't want to be exposed to everyone.
---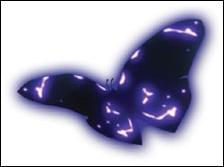 Akuma
I don't like to call the Akuma the 'villains' of the story since they are controlled by the villain, but are not necessarily evil. They are originally white butterflies that have been charged with power, which turns them dark. They temporarily give powers to the person they attach themselves (often possessing an accessory of theirs like a hairpin, badge, etc. as long as it is an important object) and they are controlled by the user. They can be purified through the other Miraculous users.
---
Suit Powers
Once transformed, Miraculous Users are able to use their Kwami to be able to attain enhanced physical prowess making them faster, stronger and more agile than normal humans. One is able to leap from a building and, with a few tricks, land without much repercussion. These suits cannot be torn in any way, so a Miraculous user cannot be unmasked unless the Miraculous itself has been removed from their body. Each suit has a weapon of its own - like Ladybug's Yo-Yo and Chat Noir's infinitely extendable staff. Each weapon has a built in communicator that will be able to connect to another Miraculous user.
Each suit has one active power that drains the time down to five minutes - but are incredible useful at dire times. Ladybug's Lucky Charm that conjures an object she needs and Chat Noir's Cataclysm which is able negatively affect anything his ring finger touches (often used to destroy things) are examples of this.
Passive powers are those that do no drain the time, and are relatively minor compared to the Active power. Chat Noir's night vision and enhanced sense of smell and hearing are examples of this. Each suit comes with its own passive power. [Only ten will be allowed on each suit].
---
The RP will not be set in Paris, France - or anywhere in Europe as a matter of fact. Any mention of the canon characters are allowed, but they will not appear in the RP proper. The RP will happen in the New World - North America. Animals of which the Miraculous are based off must be connected to North America. To avoid overlapping Miraculous - one cannot have the same animal as another, or an animal that is a close relative of one. So if there's a raven, you can't have a crow. If you have a ferret, you can't have a weasel. You also cannot have a ladybug, a cat, a peacock, a bee, a fox, a turtle and a moth as to avoid overlapping with the original Miraculous Ladybug.
You can make and control your own Kwami, but be sure to give them personalities and that their names must double at some point (Tikki, Plagg, Wayzz, etc.) and don't give them human-like names please. They cannot tell the identity of the other Miraculous users.
P.S.
Inspired from Invader Len's Miraculous RP.