L I L L Y F O R R E S T E R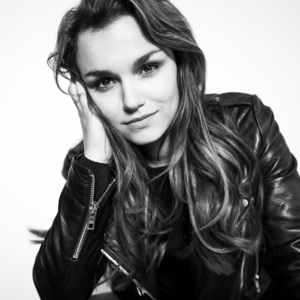 ---
Other Party Floor
Interacting with:
Hangyeol, Julius, Alex
---
Lilly shrugged. Hopefully, their instruction on how to take care of their sick would be accurate and would actually help. She was still too worried about everything - because whatever that was was not normal. But there was nothing much they can do now since they were gone. She spared the girl another look and then nodded at Julius.
"Yeah, I'll help." Lilly said. Alex was in her jurisdiction now and she had a duty to help him. Well, that and she tried to help earlier. She shouldn't have left him alone. Seoyeon had departed downstairs while they headed up. She never wanted to get into bed as much as she did right now. Now that everything was calmer, she just felt even more tired. Sluggish even. Lilly did promise for everyone to stay safe but since that was thrown out of the window, Lilly felt like she could just crash into her bed and not care for anything else until tomorrow.
As they walked, her thoughts wandered to the others. Last she saw them, they were all enjoying some pot brownies - Julius was part of that group - they might have disbanded for now. Hopefully they didn't get into any trouble. Or maybe, hopefully, they all passed out somehow and they could finally rest. Yeah, that might have been for the best. Lilly would much rather deal with schoolwork than this whole ordeal but what's done was done.
Alex was there, soaking Julius' - she assumed it was his - coat red. Lilly frowned and then knelt down beside him as Julius switched the soaked coat with the pillow he nabbed earlier. Her mind flashed back to only a few minutes earlier. The girl was just like this before. She bit her lip as Alex muttered that the medics didn't even bother going to him. "They were in a hurry to get out after all." She scoffed. She then let out a sigh and then nodded. "I think we can move him. This hallway won't be good for him to stay in after all." She replied. They were able to safely move the girl earlier - Alex should be no different.