@Dead Cruiser
When we have at least 2 more CS's accepted I'll start the OOC and IC. The first arc is all about the attempt at Queen Mera's life while visiting the seven kingdoms. Once the confrontation with the Creature Queen goes down we could take the story a few different directions if you guys want.
_______________________________________________
Name: Brent 'B.A.' Ashwood
Codename: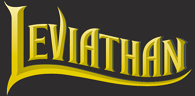 Age: 25
Home: Sub Diego
Powers/Abilities:
Brent possesses enhanced physical attributes, the ability to breath under water, as well as giant growth up to twenty feet tall. Strength limits at regular size is roughly six tons, and his strength increases with his size.
Weaknesses:
He's as fleshy as the next human with gills. Though time under the seas has given him a degree of durability that's resistant to small arms fire and basic bladed weapons.
Equipment: light weight body armor/wet suit.
Experience: Two years operating in the shadows in-costume, and he's lived in Sub Diego since it sank three years ago.
Reason For Joining: Aquaman rescued Brent right after Sub Diego sank several years earlier and made quite the impression. Over the last two years BA has tried to become 'the Batman of Sub Diego'.
Appearance:
BRIEF Bio:
Brent recently moved out west to live with his older sister when an enemy of Aquaman's spliced the DNA of several thousand civilians in San Diego and sank part of the city with it. The then 22 year old Brent had just started going to community college and had considered joining the Coast Guard. His sister and nephew still live in San Diego on the surface, unaffected physically from the disaster.
Notes:
* Brent was a high school state champion on the swimming team, diving team, as well as the school's wrestling team. He's a natural in the water.
* His home town was originally Bristol, VA.
* He's worked with Aquaman on three different occasions.
_________________________________________
-Ω