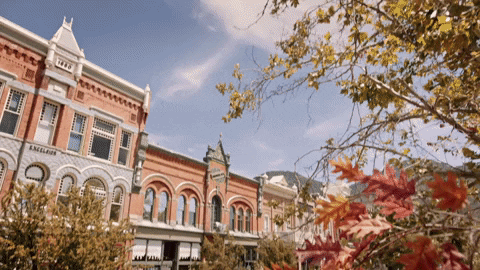 Welcome to Westcliffe, A small town nestled neatly away between the peaks of Colorado, USA. Isolated from the rest of the world, Westcliffe is like an ecosystem all of its own. Few people visit, no one leaves. The result of the isolation of this small town had created a tight-knit community with distrust to outsiders. While the town does have formal leadership, the town is actually controlled by the DeWinter family, which if you believe all of the tales, is actually a witch coven, hiding away from the world. A tale, however, that everyone in the town believes.
The biggest event on the Westcliffe calendar is the fabled Halloween festival. The town goes all out and launches a massive festival, decorating the entire town with creepies and ghoulies. However the past 7 years or so, a dark secret has hung over the heads of the town. Something everyone acknowledges, but no one wants to talk about. Every year, on the night of the festival, or a day later, there has been a murder. Not to mention that people's behaviours seem to change during the build up to the festival. What could be causing it? The murders don't seem related and each time the suspect has been caught, well, nearly most of the time. Nothing connects the murderers, nothing connects the victims, only that they all believe the DeWinters are responsible in some way.
---
A very short synopsis for an RP I know, however for this one, the less you know, the better. This RP is a spin on the classic murder mystery style RP. Rather than trying to solve the mystery, all you have to do is get to the end without being murdered. If you could avoid murdering as well, that will be great.
Despite other RPs, this RP does have some GM mechanics inside. To avoid ruining the system and people figuring it out, I won't say it out loud, only that successful characters will receive a PM in their inbox in due course.
In terms of characters, the biggest group I would be willing to take for this is Six. The more I add, the more complex the system gets. Six feels like a comfortable number of players to achieve a nice balance. I probably should mention that all the characters are in high school, roughly 17/18. So these are the roles I currently have in mind:
DeWinter Heiress:
New Resident in town:
Tragic Backstory 1:
Tragic Backstory 2:
Standard Character 1:
Standard Character 2:
In terms of a character sheet this one requires no special information. As such you are free to use any template you like to help you mold your character. I know some people like to create athestically pleasing ones to get into character, or to give them long back stories. Obviously we need the basics such as, Name, Age, Appearance, Personality, but asides from that, write to your hearts content. For this RP don't worry about relationships etc, you will all be in the same class and that will be our reason for meeting up. Obviously I can only take 6 characters, I won't use length as a decider for being accepted, but more so I will how you make your character come to life.
---
Rules and Information.
So rules time:
Standard Guild Rules apply, being courteous in OOC etc.
Standard RP Rules apply also, so no godmodding and meta gaming etc, that last one is very important in this game.
For this RP, given the fact there will murders etc, it is going to be a strict, please be 18 or over rule. This RP is going to be dark at times.
Post length will be a minimum of one decently written paragraph. I don't expect you to write an awful lot more, but I know some people find it easier than others.
Post Cycle is once a week. I know that might seem rapid, but given the pace of the RP, and the smaller posts, I am hoping we can speed it up.
If you can't post in a cycle do not worry, just let me know beforehand. I can use some magic to help you out.
When your character dies, please do stay around, I can't spoil it, but I would love for you to stay as we might need you for some scenes.
Don't reveal any private information sent to you by me to others. The whole point of this RP is you are trying to work out what everyone else is doing without giving yourself away in the process.
EDIT: Real Life FCs only please, just to keep things consistent.
That really is it. I will leave this posted up as an IC to see how many people are interested. Feel free to ask questions. I can't of course tell you if it spoils anything but I will try to help. If it gets enough reservations/characters then I will make the true OOC. Thank you for reading.
PS. If you get what this based off then I implore to keep your mouth zipped. I don't want to false start cause someone guessed what it is based off and ruined segments of it. While 90% of it is new content I need that 10% to make the plot work.