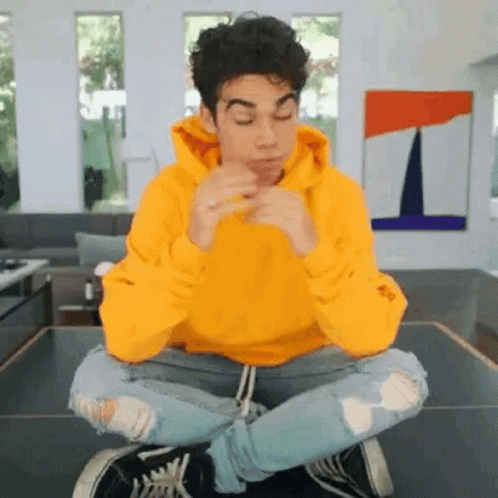 New year. Back to school. Once more unto the breach. One last hurrah. It didn't matter how you looked at it though, Jordan was still stuck in this shit hole for another year. Final year maybe, but still, another year. At least he was a senior now. It was his time to shine. He had been living in the shadows of the more popular cliques over the past year, now was the time to pull out in front. Sure, his journey to the top had caused some issues. You have to break a few people to climb after all.
Jordan was currently walking to school. He lived a good distance away and a car would help. However, his parents were slightly concerned about him being behind the wheel. Something about being too distracted on his phone to focus on the road. If anyone asked however Jordan simply drove his car to a parking lot nearby and walked the rest of the way. He didn't want his fictional car to be trashed by the trash of Rosefell after all.
It was just after 8am when Jordan arrived on site. He was dressed with a simple combination of an orange hoodie and light blue denim jeans with enough holes in them that it was almost more hole than Jean. He wore simple black and white converses and finished it all off by wearing large square sunglasses that were way bigger than they needed to be. Taking a second he stopped and pulled out his phone, flipping through twitter and checking a few things, and writing a new tweet.
Start the year on a high. Walk in like you own the place and keep going. It was clear that Jordan had no intention of stopping what he had started last year. And the tweet was more of a pep talk to himself before starting the day as opposed to a declaration of social war. It was during this time that the intercom system came to life and the announcement about the assembly came through. That was about just about a good enough reason to actually move and enter the school.
Entering at the back of the bus crowd, Jordan surveyed the scene as he moved forward. He had ten or so minutes to kill quickly, so he made his way over to the picnic benches. Quite a few had been occupied but he had managed to spot one at the back that was free. He began to walk across to the benches, his back up straight, head held high. No need to be slumping it around. On his walk across he came across two of his fellow students: Aria and Rich. Though at this point Rich was already walking away.
"Morning Aria." He commented with a wide smile as he walked past her and sat down at the bench behind her. He finally took his sunglasses off and placed them into his baby blue rucksack. No need to wear them now he had actually gotten to school. He pulled his phone out once more and began surfing the net, keeping an eye on the time, concerned about being late.