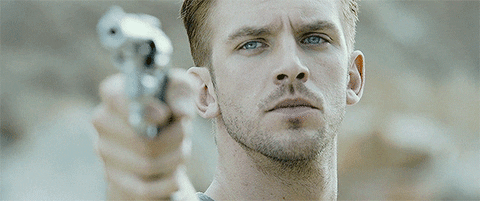 ---
𝗧𝗛𝗘 𝗣𝗨𝗡𝗜𝗦𝗛𝗘𝗥
>>file = open ('russo, william.mp4')



William Russo. That's the bastard that murdered Cole Willis in broad daylight. With my remaining contacts, I was able to piece together information about him. Born to a family of addicts, Billy Russo was placed into the system after his mother and oldest brother got arrested for drug possession and fraud. His father overdosed shortly after losing his whole family. Russo lived throughout various foster homes before placed in the Rosas. His foster family loved and cherished him as if he was their son. It was enough to earn him a spot in their crime family.

Of course, before I tell you more, you need to know the Rosa Crime Family. For almost a hundred years, this family was able to maintain a grip on organized crime across the midwest. Their reach went as far as New York City. However, it was before the government launched several assaults against crime families across the country. And in the aftermath, Don Albert Rosa rose up to rebuild the crime empire. He even managed to reestablish communications with several families in New York City and Gotham City. During all of this, Albert met and eventually married Cecilia Arlotta after having their first and only child, Vincent Rosa.

Unfortunately, Cecilia became infertile after being in a car accident that nearly killed her and Albert. That was the reason why they adopted William Russo.

Now that you know a bit about the Rosa family, it's time to wrap up Russo's background. He joined the crime side of the family at fourteen, then became the family's hitman at eighteen, and finally went international at the age of twenty-one. It was when he gained a reputation for being effective but messy at his jobs. One of his infamous works was the assassination of Toby Dixon, a war journalist featured in the Daily Planet and New York Times. Dixon obtained information of a known dictator that caused him to become Billy's target. Obviously, he was successful at the mission; but, he started a fire that spread several blocks and killed dozens.

Years later, Billy went back to the states to help out his foster family during a tough time. He decided to stay permanently and stood side-by-side with Don Albert and Consigliere Vincent. However, my contacts said that he worked with dozens of crime families across the country. Even worked with a rival family about a few weeks ago. It means that there isn't a clear motive for the shooting. That's where you come in.

Head over to His Majesty Club, a nightclub that Billy frequently visits, and find out why he tried to kill you. Then, you can kill the son-of-a-bitch. I will be heading over in a day or two, depending on the traffic. I should be able to help you with getting the... necessary equipment.



>>file.delete ('russo, william.mp4')
Pierce approached the nightclub and saw the long line of eager customers wanting to take a break for their lives. He knew that the place was going to be busy since it was a Friday night. But, he needed to get inside as quickly as possible. That was when he noticed a group of well-dressed elites walking towards a nearby alley. Pierce carefully followed them and saw them talking to the bouncer. There were about five people in the group, looking forward to celebrating; however, the bouncer stood in front of the door and told them to leave. It was a perfect opportunity for Piece to take.
The bouncer put his right hand up and said in annoyance, "Look, you have to wait like everyone else. It's that simple."
"Come on, dude!" the young man cried out and attempted to convince him. "Tonight, we are supposed to celebrate my friend's twenty-first birthday! You have to let us in, mate!"
"I honestly couldn't care less. Now, if you could just-" the bouncer looked behind the group and saw an older man approaching him. He took a moment to examine the man, wondering if his name was on the list. Based on his attire, he seemed flushed with enough cash to afford VIP membership. The bouncer pulled a fake smile and pulled out his tablet. "Welcome. How could I help you out, sir? Are you looking to join our VIP program?"
Pierce avoided the bouncer's attempt to spend more money than needed and turned his attention towards the group. "Actually, I was wondering if there was any way of letting the birthday squad in and me?"
"Sir, as I said to them moments ago, there isn't anything that will convince me."
"Oh? Are you so sure about that?" Pierce questioned while he got his wallet out and pulled out two one-hundred-dollar bills slowly. He made sure to shake it for a bit before the bouncer grabbed it. Then, he looked down at his tablet to see if there was an unoccupied room. He faintly smiled. "Actually... there is a room available. But, are you sure you want to take them with you?"
Pierce nodded. The bouncer looked over at the ground and sighed, "Tonight's your lucky night, gentlemen. Know the rules next time, and this will not happen again."
Pierce and the group entered the nightclub and saw a waitress waiting for their arrival. She greeted them with a warm smile and guided them to the available room. But for Pierce, he had to find where William was spending the night before it was too late. During the walk, the birthday boy thanked him for paying off the bouncer and even offered a free drink. Pierce couldn't help but smile at the young man's energy. "It's no problem. You only celebrate your twenty-first birthday once."
"At least let me give you a free drink."
"Nah, I have enough cash to buy my own drink." Pierce insisted. "Besides, you should be more worry about having fun!"
The birthday boy chuckled. "I would feel bad for not paying back your kindness... Um, what's your name anyway?"
"Aaron." Pierce properly introduced himself. "Aaron Paulson."
The birthday boy tried to say his name, but his friends and the waiter were waiting for him. "Oh shit! Look, I will make sure you're paid one way or the other, Aaron. I hope you have a good night."
"You too." Pierce murmured to him as he ran over to rejoin his friends. As soon as the waiter escorted them into the VIP room, he went down to the dance floor to start his search. There were dozens of people dancing to the latest trending
song about summer love

.
It brought back memories of Cole and it hurt. He tried to block out the music while making his way to the bar. Taking a seat, Pierce asked for a Blood Orange Jalapeño Whiskey Cocktail and the bartender nodded and began making it. From the corner of his eye, he saw a waiter talking to someone on the phone.
The music made it impossible to hear him, but he could hack into the conversation with his modded phone. It used to be a standard Samsung Galaxy until David got his hands on it. He installed a program that granted him the ability to hack anything connect to one of several systems. As far as the government, they thought that it was one of their dozens classified projects. So they didn't ask too many questions. Pierce looked at the waiter and pulled out his phone. And in a matter of seconds, he was granted access to their phone and allowed him to listen in.
<...did noticed him being paranoid. Even told his guards to fuck off before entering his room.>

<Why?>

<Could be the fact that his face was on the local news.>

<I am surprised the owners allowed him to come at all.>

<You shouldn't be. He helped build this place, after all. Anyway, you shouldn't keep him waiting any longer.>

<Right...>

<Don't tell me you forgot the fucking code

again

.>

<Your ass is lucky that this is only your third night here. Otherwise, one of the owners would have fired you on the spot. Give a sec to get it... Here it is. Five... three.. zero-eight.>

<Got it.>

<Don't forget this time. I will see you after work.>
Pierce left the call shortly after getting the code and finished up his drink. The waiter grabbed Russo's drink and headed towards a door near the entrance. After entering the code, he pushed the door open and went inside as the door shut behind him. Then, he reappeared a few minutes later and disappeared into the kitchen. Pierce immediately got up and went towards the door. He entered the code and went inside before anyone was able to see him. It turned out that it was an elevator that automatically went down. The ride lasted about thirty seconds before the doors slowly opened, revealing something unexpected.
---