▅▅▅▅▅▅▅▅▅▅▅▅▅▅▅▅▅▅▅▅▅▅▅▅▅▅▅▅▅▅▅▅▅▅▅▅▅▅▅▅▅▅▅▅▅▅▅


▅▅▅▅▅▅▅▅▅▅▅▅▅▅▅▅▅▅▅▅▅▅▅▅▅▅

.



The single best cure for a lonely Christmas.



Nobody should be alone this Christmas eve; and that includes you, dear reader.

United at Heart

gives you the opportunity to escape from the cold. This year we will once again be setting sail to white beaches and dry martinis. The Caribbean call for you! And so do the other most desirable singles in the USA.

Join us this year on

United at Heart

's exclusive 7-day Christmas Caribbean Cruise. For $5500, you will receive access to SS Astarte's most exclusive floor. There, you will have an opulent suite with a king sized bed, fully stocked kitchen and living room with TV and internet facilities, as well as a grand ocean view from your private balcony! Your money will also earn you the chance to find love on the sea, with daily parties and mixers to enjoy, as well as fun activies at our various locations within the Caribbean.

Do not miss this once in a lifetime opportunity to find love and live like a royal! Contact

bookings@uahmatchmakers.com

now to book your interest!

.
.
.
xxxxxxxxxxxxx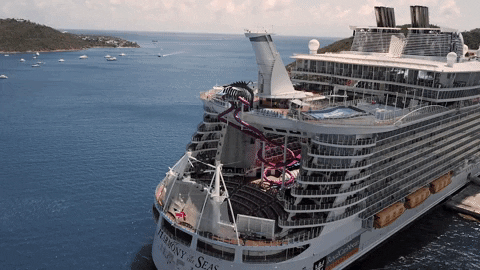 ▅▅▅▅▅▅▅▅▅▅▅▅▅▅▅▅▅▅▅▅▅▅▅▅▅▅▅▅▅▅▅▅▅▅▅▅▅▅▅▅▅▅▅▅▅▅▅


▅▅▅▅▅▅▅▅▅▅▅▅▅▅▅▅▅▅▅▅▅▅▅▅▅▅

xxxxxx

.


It's the 20

th

of December when your character boards SS Astarte for a week of luxury and romance over the Christmas period, hosted by the infamous matchmaking service

United at Heart

. The service boasts an eyewatering 95% success rate, and is known for its luxury ocean liner holidays for single people. SS Astarte departs from Port Canaveral, Orlando and takes your character on a 7 day journey around the Caribbean.

The characters will all be one of the twelve VIP guests on board the Love Boat. They are all rich or famous in their own right, able to afford the best and most expensive package the company has to offer. Each day will be different for your characters, with multiple opportunities to mingle with each other.

Will your character find their One on the cruise of a lifetime?
𝘑𝘶𝘴𝘵 𝘴𝘰𝘮𝘦 𝘨𝘦𝘯𝘦𝘳𝘢𝘭 𝘳𝘶𝘭𝘦𝘴 𝘢𝘴 𝘵𝘩𝘢𝘵 𝘪𝘴 𝘸𝘩𝘢𝘵'𝘴 𝘦𝘹𝘱𝘦𝘤𝘵𝘦𝘥 𝘧𝘳𝘰𝘮 𝘢 𝘎𝘶𝘪𝘭𝘥 𝘙𝘗 𝘢𝘵 𝘵𝘩𝘪𝘴 𝘱𝘰𝘪𝘯𝘵.
Also, this is my first gm'd RP, please be kind!
𝘛𝘩𝘪𝘴 𝘪𝘴 𝘢 𝘤𝘢𝘴𝘶𝘢𝘭 𝘙𝘗, 𝘢𝘴 𝘴𝘶𝘤𝘩 𝘐 𝘦𝘹𝘱𝘦𝘤𝘵 𝘢𝘵 𝘭𝘦𝘢𝘴𝘵 𝘢 𝘱𝘢𝘳𝘢𝘨𝘳𝘢𝘱𝘩 𝘧𝘳𝘰𝘮 𝘢 𝘱𝘰𝘴𝘵. 𝘌𝘯𝘨𝘭𝘪𝘴𝘩 𝘪𝘴𝘯'𝘵 𝘮𝘺 𝘧𝘪𝘳𝘴𝘵 𝘭𝘢𝘯𝘨𝘶𝘢𝘨𝘦, 𝘴𝘰 𝘐 𝘸𝘰𝘯'𝘵 𝘣𝘦 𝘩𝘢𝘳𝘥 𝘰𝘯 𝘨𝘳𝘢𝘮𝘮𝘢𝘳 𝘣𝘶𝘵 𝘢𝘵 𝘭𝘦𝘢𝘴𝘵 𝘵𝘳𝘺 𝘵𝘰 𝘮𝘢𝘬𝘦 𝘪𝘵 𝘭𝘦𝘨𝘪𝘣𝘭𝘦

!

𝘞𝘦 𝘢𝘳𝘦 𝘰𝘯𝘭𝘺 𝘢𝘤𝘤𝘦𝘱𝘵𝘪𝘯𝘨

12

𝘤𝘩𝘢𝘳𝘢𝘤𝘵𝘦𝘳𝘴 𝘧𝘰𝘳 𝘵𝘩𝘪𝘴 𝘳𝘰𝘭𝘦𝘱𝘭𝘢𝘺, 𝘴𝘰

6

𝘮𝘢𝘭𝘦𝘴 𝘢𝘯𝘥

6

𝘧𝘦𝘮𝘢𝘭𝘦𝘴. 𝘏𝘰𝘸𝘦𝘷𝘦𝘳, 𝘱𝘭𝘢𝘤𝘦𝘴 𝘢𝘳𝘦 𝘯𝘰𝘵 𝘧𝘪𝘳𝘴𝘵 𝘤𝘰𝘮𝘦 𝘧𝘪𝘳𝘴𝘵 𝘴𝘦𝘳𝘷𝘦. 𝘛𝘩𝘦𝘳𝘦 𝘪𝘴 𝘢 𝘤𝘩𝘢𝘳𝘢𝘤𝘵𝘦𝘳 𝘭𝘪𝘮𝘪𝘵 𝘰𝘧

2

𝘱𝘦𝘳 𝘱𝘭𝘢𝘺𝘦𝘳, 𝘢𝘯𝘥 𝘵𝘰 𝘮𝘢𝘬𝘦 𝘪𝘵 𝘧𝘢𝘪𝘳 𝘰𝘯 𝘰𝘵𝘩𝘦𝘳𝘴, 𝘵𝘩𝘦𝘺 𝘮𝘶𝘴𝘵 𝘣𝘦 𝘰𝘧 𝘰𝘱𝘱𝘰𝘴𝘪𝘵𝘦 𝘨𝘦𝘯𝘥𝘦𝘳𝘴. 𝘐 𝘸𝘪𝘭𝘭 𝘣𝘦 𝘵𝘢𝘬𝘪𝘯𝘨 𝘰𝘯𝘦 𝘰𝘧 𝘵𝘩𝘦 𝘧𝘦𝘮𝘢𝘭𝘦 𝘴𝘭𝘰𝘵𝘴, 𝘴𝘰 𝘵𝘩𝘦𝘳𝘦 𝘸𝘪𝘭𝘭 𝘣𝘦 𝘧𝘪𝘷𝘦 𝘭𝘦𝘧𝘵 𝘵𝘰 𝘣𝘦 𝘵𝘢𝘬𝘦𝘯 𝘣𝘺 𝘰𝘵𝘩𝘦𝘳 𝘱𝘭𝘢𝘺𝘦𝘳𝘴.
𝘛𝘩𝘦𝘳𝘦 𝘸𝘪𝘭𝘭 𝘣𝘦 𝘯𝘰 𝘱𝘰𝘴𝘵 𝘥𝘦𝘢𝘥𝘭𝘪𝘯𝘦𝘴, 𝘵𝘩𝘰𝘶𝘨𝘩 𝘐 𝘸𝘰𝘶𝘭𝘥 𝘢𝘴𝘬 𝘧𝘰𝘳 𝘢𝘭𝘭 𝘱𝘭𝘢𝘺𝘦𝘳𝘴 𝘵𝘰 𝘮𝘢𝘪𝘯𝘵𝘢𝘪𝘯 𝘰𝘱𝘦𝘯 𝘤𝘰𝘮𝘮𝘶𝘯𝘪𝘤𝘢𝘵𝘪𝘰𝘯 𝘸𝘪𝘵𝘩 𝘮𝘦. 𝘐𝘧 𝘵𝘸𝘰 𝘸𝘦𝘦𝘬𝘴 𝘱𝘢𝘴𝘴 𝘸𝘪𝘵𝘩 𝘯𝘰𝘵𝘩𝘪𝘯𝘨, 𝘐 𝘸𝘪𝘭𝘭 𝘵𝘩𝘳𝘰𝘸 𝘺𝘰𝘶𝘳 𝘤𝘩𝘢𝘳𝘢𝘤𝘵𝘦𝘳𝘴 𝘰𝘷𝘦𝘳𝘣𝘰𝘢𝘳𝘥.
𝘈𝘴 𝘵𝘩𝘪𝘴 𝘪𝘴 𝘢 𝘚𝘖𝘓 𝘙𝘗, 𝘐 𝘪𝘮𝘢𝘨𝘪𝘯𝘦 𝘴𝘰𝘮𝘦 𝘸𝘪𝘭𝘭 𝘸𝘢𝘯𝘵 𝘴𝘰𝘮𝘦 𝘥𝘳𝘢𝘮𝘢 𝘢𝘯𝘥 𝘳𝘰𝘮𝘢𝘯𝘤𝘦 𝘧𝘰𝘳 𝘵𝘩𝘦𝘪𝘳 𝘤𝘩𝘢𝘳𝘢𝘤𝘵𝘦𝘳𝘴. 𝘛𝘩𝘢𝘵'𝘴 𝘧𝘪𝘯𝘦, 𝘫𝘶𝘴𝘵 𝘴𝘵𝘪𝘤𝘬 𝘵𝘰 𝘵𝘩𝘦 𝘨𝘶𝘪𝘭𝘥 𝘳𝘶𝘭𝘦𝘴 𝘩𝘦𝘳𝘦: 𝘭𝘦𝘢𝘷𝘦 𝘵𝘩𝘦 𝘴𝘮𝘶𝘵 𝘪𝘯 𝘱𝘮𝘴.
𝘍𝘶𝘳𝘵𝘩𝘦𝘳𝘮𝘰𝘳𝘦, 𝘭𝘦𝘢𝘷𝘦 𝘵𝘩𝘦 𝘥𝘳𝘢𝘮𝘢 𝘵𝘰 𝘐𝘊 𝘰𝘯𝘭𝘺. 𝘑𝘶𝘴𝘵 𝘣𝘦 𝘳𝘦𝘴𝘱𝘦𝘤𝘵𝘧𝘶𝘭. 𝘐𝘧 𝘺𝘰𝘶 𝘩𝘢𝘷𝘦 𝘢𝘯𝘺 𝘱𝘳𝘰𝘣𝘭𝘦𝘮𝘴 𝘸𝘪𝘵𝘩 𝘰𝘵𝘩𝘦𝘳 𝘱𝘭𝘢𝘺𝘦𝘳𝘴, 𝘱𝘭𝘦𝘢𝘴𝘦 𝘤𝘰𝘮𝘦 𝘵𝘰 𝘵𝘩𝘦 𝘎𝘔 𝘵𝘦𝘢𝘮 𝘴𝘰 𝘸𝘦 𝘤𝘢𝘯 𝘦𝘧𝘧𝘦𝘤𝘵𝘪𝘷𝘦𝘭𝘺 𝘥𝘦𝘢𝘭 𝘸𝘪𝘵𝘩 𝘪𝘵.
𝘛𝘩𝘦 𝘎𝘔 𝘵𝘦𝘢𝘮 𝘳𝘦𝘴𝘦𝘳𝘷𝘦 𝘵𝘩𝘦 𝘳𝘪𝘨𝘩𝘵 𝘵𝘰 𝘤𝘩𝘢𝘯𝘨𝘦 𝘢𝘯𝘥 𝘢𝘥𝘥 𝘵𝘰 𝘵𝘩𝘦 𝘳𝘶𝘭𝘦𝘴 𝘢𝘵 𝘢𝘯𝘺 𝘨𝘪𝘷𝘦𝘯 𝘵𝘪𝘮𝘦. 𝘏𝘰𝘸𝘦𝘷𝘦𝘳, 𝘸𝘦 𝘱𝘳𝘰𝘮𝘪𝘴𝘦 𝘵𝘰 𝘳𝘶𝘯 𝘢𝘯𝘺 𝘤𝘩𝘢𝘯𝘨𝘦𝘴 𝘣𝘺 𝘺𝘰𝘶 𝘨𝘶𝘺𝘴 𝘧𝘪𝘳𝘴𝘵.