The Galactic Empire reigns supreme, the Emperor's firm grasp holding the galaxy tight. For years they have ruled, putting down and oppressing any they see fit. Rumors of a rebellion have sparked, but these words are but passing whispers.
The Empire's elite and feared STORMTROOPERS patrol the galaxy, keeping order on hundreds of planets. Everyday dozens of men and women enlist in hopes of joining the hallowed ranks of the galaxy's finest.
A highly trained squad of soldiers have been assigned to patrol the unpredictable Outer Rim of the galaxy. Little do they know a seemingly mundane deployment is about to become far more....
---
Welcome to the Beat, a Star Wars roleplay centered around the Empire's greatest soldiers. This is a reboot of the original RP, which was previously created by
@vietmyke
and which I co-GMed.
I'm thinking the Stormtrooper squad we will all be a part of will consist of a maximum of 6 - 8 characters. Everyone will be a human of course, and majority of the squad will be enlisted (non-clones). There may be one or two cloned soldiers, depending on what the squad composition is like. Each trooper will have a role within the squad. Players are encouraged to create interesting, complex characters. The RP will be set in the early days of the Rebellion, as the plot progresses our Stormtroopers will be dragged into the conflict further and further, presenting all sorts of plot twists, choices and developments.
The year is 5 BBY. We will play the role of Stormtroopers from the 121st Assault Battalion, a group of Stormtroopers patrolling the Outer Rim. What appears to be a routine deployment will quickly take a turn for the worse. Our characters will face daunting challenges, testing their willpower and strength, as well as their morals as they are pushed to their absolute limits in this RP that shows us the perspective of the "bad guys". I want this RP to really show the Empire's finest, their sacrifices and duties and that they're not just faceless baddies for the 'good guys' to kill.
---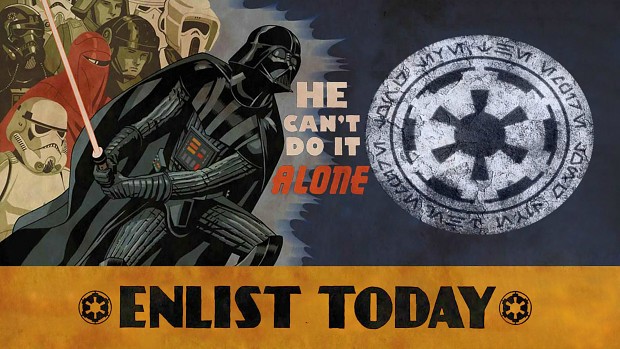 ---
OOC
Discord Server