---
But perhaps victory is in the simpler things that you've long forgotten; things that require a smaller, more honest soul.
---
---
---
Legend states that man was created from dust itself, into the world of Remnant, a land ravaged by hostile Grimm. These soulless creatures preyed upon mankind, spreading darkness across the lands of Remnant. But one day, a man discovered Dust, a natural resource with great power. Now armed with weapons powered by these crystals, man overpowered the savage Grimm and pushed them away. With the absence of darkness, man could form society and grow.

Yet these days of light would not last too long, and humanity would soon be thrust into another war- this time with itself. Remnant was divided into smaller countries in a long war, and it would also create war with the Faunus, another species of people on Remnant that were part-human, part-animal. Men were warriors as much as they were craftsmen and thinkers. Greed and vengeance, wrath and envy, they can turn a person into the cruelest of things.

Institutions across all of Remnant were established to harness that, to bring peace and order into the world, to fight the looming threats to leave Remnant hanging in the balance. Using a combination of Dust weapons, inner auras, and wit, these academies trained young minds into soldiers against the darkness- Huntsmen. Huntsmen are the champions of the human race, and their talents are in great demand across Remnant.

One such academy is Beacon Academy, a prestigious academy located in the country of Vale. Beacon's renown is universal, with students from all over Remnant arriving to learn the craft of combat under the tutelage of a wide range of staff and the brilliant Headmaster Ozpin. This year, a new wave of hopefuls have been accepted, aiming to pass the entrance exam and join the ranks of Beacon's huntsmen-in-training.

As they prepare for their year, other forces- dark forces- are rising, threatening the entire of Remnant. These rising champions will be the ones to take on the challenge and fight off the darkness.

But for now, Beacon awaits. The skills they'll learn, the bonds they'll form, every experience there will become essential soon.

Perhaps sooner than they realize.
---
---
---
---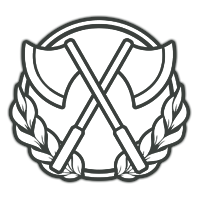 Beacon Academy
to be completed.
---
---