---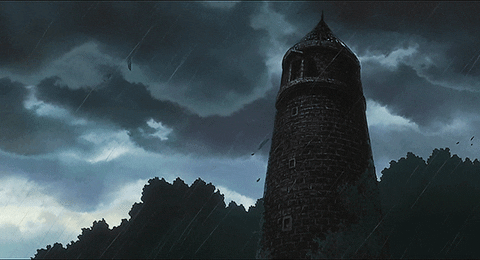 ---
It is the 15th of Anais, year 1648.
Today, some of the most powerful people on the continent assemble at Harrow's Tower.
Tomorrow, the final verdict on the Mageborn-Technologist conflict will be delivered.
A decision that will be remembered for centuries to come.
---
---
249 years ago, the Croanian Empire finally fulfilled its goal of conquering the continent of Kals. After years of war, Croania took control of the capital of technologist Ateria and subjugated its people, turning the former country into Northern Croania. The continent was united.
Now, in the present day, the Empire heads towards war once more. But, this time, instead of fighting a foreign power, Croania is tearing itself apart from the inside.
The Mage Queen of Croania, in an effort to keep the country unified, has invited all the House lords, 12 southern mageborn and 3 technologists, to a conference at Harrow's Keep, a key centerpoint in the fracturing country. The goal of the conference is to discuss solutions to the conflict and consider redistributing power to the North.
With war looming on the horizon, the day of the Peace Talks draws closer. The future of Croania hangs in the balance.
---
Welcome to Cardinal Rift, a fantasy/sci-fi RP!
Cardinal Rift is set on Croania, a continent with two wildly different cultures. In the North, there are cars, televisions, and highly advanced computer systems far more powerful than what we have in our world. However, the technology is very concentrated at the top, with most of the population owning very little. In the South, the technology is at about the level of Victorian-era England. The quality of life, however, is much higher, with cleaner streets, more food, and a much more temperate climate.
The two cultures have been in conflict for some time (although there has been very little outright violence). The starting point of Cardinal Rift is at Harrow's Tower, a building right on the "border" between the cultures. There, 15 representatives from each house will gather to discuss and solve the problems plaguing their relationship.
The Peace Talks will be chapter 1 of the RP. The following chapters will focus on their repercussions and impacts all across Croania.
RP Information Doc
- REQUIRED READING.
---
---
---
More required reading!
---
Discord Link!
---